As expected, the RBNZ has left the OCR at 1.75% with Acting Governor Grant Spencer saying monetary policy will be accommodative for 'a considerable period'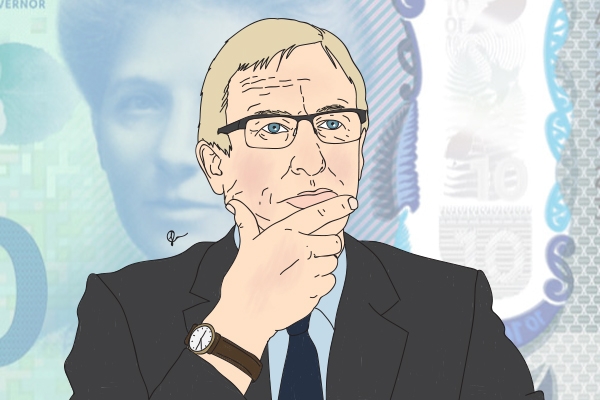 The Reserve Bank has left the Official Cash Rate (OCR) on hold and has reiterated it will stay at 1.75% for a "considerable period."
The news will come as a shock to few, as the vast majority of forecasting economists were picking this result.
In a statement, Acting Governor Grant Spencer said although GDP growth was weaker than expected in the fourth quarter of last year, it is expected to strengthen, "supported by accommodative monetary policy, a high terms of trade, government spending and population growth."
He says labour market conditions are projected to tighten further.
Spencer says the bank is expecting consumer price index (CPI) inflation to weaken in the near term.
He cites softness in food and energy prices and adjustments to government charges as the reasons for this.
"Over the medium term, CPI inflation is forecast to trend upwards towards the midpoint of the target range. Longer-term inflation expectations are well anchored at 2%."
The wording here is very similar to February's OCR review.
Spencer says residential construction continues to be hindered by capacity constraints.
"The KiwiBuild programme is expected to contribute to residential investment growth from 2019. House price inflation remains moderate with restrained credit growth and weak house sales."
Spencer's comments on expectations for further OCR changes was identical to last month's OCR statement.
"Monetary policy will remain accommodative for a considerable period. Numerous uncertainties remain and policy may need to adjust accordingly."
Westpac Chief Economist Dominick Stephens says the Trade Weighted Index (TWI) has been bang in line with the RBNZ's previous forecast.
"The Reserve Bank has been uncomfortable with the degree of market attention paid to its exchange rate comments and was probably pleased to have an opportunity to further reduce the focus on the exchange rate."
Thursday's OCR review was the last for Spencer, who has been Acting Governor since Graeme Wheeler stood down last September.
"The sentiment is that Governor Spencer has left the ship sailing in the right direction and has successfully emerged from some choppy conditions caused by a change of government," says Capital Economics Chief New Zealand Economist Paul Dales.
Adrian Orr takes over as Governor on Tuesday next week – he will sign a new Policy Targets Agreement with Finance Minister Grant Robertson before then.
Dales says Orr will surely face more challenges during his term, which begins on Tuesday.
"The greatest will be trying to raise inflation to the middle of the 1-3% target range against a backdrop of slowing GDP growth."
Meanwhile, the US Federal Reserve has hiked its interest rates 25 basis points to 1.5%-1.75%.
New Fed Chairman Jerome Powell also said the US economic outlook has strengthened, hinting that the path to further interest rate hikes could be more aggressive.
The kiwi dollar jumped roughly half a cent against the US greenback after the news.