A review of things you need to know before you go home on Tuesday; no rate card changes, online sales grow strongly, focus on fees, swaps rise, bitcoin slips, NZD rises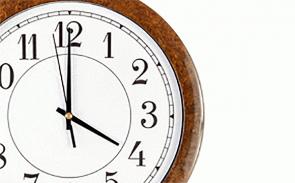 Here are the key things you need to know before you leave work today:
MORTGAGE RATE CHANGES
No changes today to report. But Gareth Vaughan has reviewed the mortgage rate landscape here, and how to get below-card rates. If you need to break a fixed-term mortgage contract, this calculator may give you a useful estimate of the likely cost.
TERM DEPOSIT RATE CHANGES
None here either. But when you compare term deposit rates and conditions, this calculator makes it easy.
WE DID IT SO YOU DIDN'T HAVE TO
If you are in the market for car insurance and want to compare premiums and coverage you will know that this can be a tricky and confusing project - which is why few people actually do it. But we have attempted it and while what we did may not exactly match your circumstances, our comparisons may be a useful guide and allow you to hone in on the issues than matter to you. The interest.co.nz review of that work is here.
11% OF ALL RETAIL SPEND IN NOW ONLINE
The monthly analysis of on-line retailing by BNZ/Marketview is out for February and that reveals another solid month of growth in NZ online shopping, with total spending in up +11% on the same month last year. Spending at international merchants was up 12% year-on-year and spending at domestic retailers up 10% and they now estimate online retail is a $4.2 bln marketplace annually. That accounts for more than 7.5% of all retail sales, or almost 11% if you exclude groceries. The share going to offshore online retailers is now up to 44%, and the strongest segment there is for electronics and media/entertainment.
BETTER DISCLOSURE, BUT ...
The FMA, Sorted, and MBIE are rolling out a requirement for KiwiSaver fund managers to disclose the $ amount of fees each member pays. But they also advise against bolting to a different provider with lower fees, or switching funds, unless you've done your research. In our view, it is not the fee level that is crucial, rather it is the after-all-fees, after-all-taxes return over the long run that members should be aiming for. And that may or may not be reflected in fee levels. Our research shows that in New Zealand, there is no practical correlation between fees and net long term returns. Knowing the dollar value of fees you pay won't hurt, but it is not the way you should decide a KiwiSaver fund manager.
... RELATIONSHIP INTEGRITY
But accepting higher fees is no reason for practices that don't put the investor first.
CHECKS BEFORE CHECKING OUT
If you think you want to quit Facebook, it's a bit involved, and there are things to consider before you do. This will help; read it before you just hit the 'delete' option.
SEPARATE TRACKS
In Australia, sales of newly-built, stand-alone houses have fallen, led by sharp drops in two major mining states. In Queensland the fall is a substantial -16% while in Western Australia it is -10%. But there is growth in NSW (+12%) and Victoria (+5%).
BENCHMARK INTEREST RATES RISE FURTHER
Longer duration wholesale swap rates inched higher today. While the two year is unchanged, the five year is up +1 bp and the ten year is up +2 bps. The UST 10yr yield is up +3 bps to 2.85%. The Aussie Govt 10 yr is up +2 bps at 2.69%. The China 10 yr is down -7 bps at 3.74% and the NZ Govt 10 yr is back up +4 bps at 2.84%. The 90 day bank bill rate however is unchanged today at 1.97%.
BITCOIN SLIPS
The bitcoin price has fallen below US$8,000 and is now at US$7,920, a loss of -5.4% from this time yesterday.
NZ DOLLAR FIRMER
The NZD is up to 72.9 USc. On the cross rates we are now at 94.1 AUc and at 58.6 euro cents. That puts the TWI-5 at 73.7, continuing the firming trend since the US-China trade dispute erupted.
This chart is animated here. For previous users, the animation process has been updated and works better now.