A review of things you need to know before you go home on Wednesday; no rate changes, consumer confidence high, Govt surplus swells, housing buyers market, offshore bank funding falls, swaps up, NZD up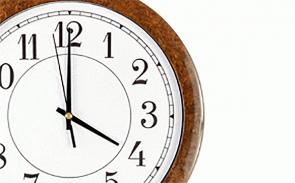 Here are the key things you need to know before you leave work today:
MORTGAGE RATE CHANGES
No changes to report today.
TERM DEPOSIT RATE CHANGES
None here either.
CONFIDENCE HIGH & HOLDING
Consumer confidence is staying elevated. The latest ANZ-Roy Morgan survey, the monthly one, has holding at a good level. True, it is not as high as before the election but this current level does not suggest anything buy consumer spending will continue to bolster the economy. The strong labour market is supporting household incomes and various government policies are intended to provide a further boost, while at the same time strong commodity prices are boosting exporter incomes. The variance to business confidence is something to watch, however.
WHAT THE PRIVATE SECTOR IS TELLING GOVERNMENT
Treasury officials reported on their latest regular meetings with businesses manager across the country. They say these leaders reported the construction and tourism sectors are hitting capacity constraints, sales growth has been good, the labour market is tight. Investment intentions remain positive while credit conditions are easing.
BILLIONS MORE TO PLAY WITH
For the eight months to February, the Crown accounts are showing an expanding surplus. The OBEGAL surplus is now up to +$2.9 bln while the full surplus is up to +$6.2 bln. The new Government has lots of new money to play with. Driving the improvement is rising tax revenues, especially from individual income tax, and from GST. Business profitability is declining however and taxes from this source are coming in under budget. Perhaps this is why there is a variance between consumer and business confidence survey. Government budgeters need to be careful because business confidence is a leading indicator, while consumer confidence is a lagging indicator.
PLENTY TO CHOOSE FROM
The level of home for sale is rising just as transaction volumes have turned more modest. The 'for sale' rises are particularly noticeable in Auckland, Waikato and Canterbury. Auckland has a real buyer's market as its stock has risen to its highest level for the month of March since 2012, a six year peak.
BIGGER OFFERING, LOWER COVERAGE
The $190 mln of LGFA bonds offered today attracted bids worth $519 mln, a 2.7x coverage ratio. But this is well down on the previous tender where the coverage was 3.9x. The 2025s saw a small 10 bps yield reduction.
LOW TD RATES EXPLAINED
Bank funding (other than equity by shareholders) now amounts to $419.3 bln, up just +3.6% from the February a year ago. (RBNZ L3) Just 16.6% of this funding is sourced from offshore, all 'market funding'. Total 'market funding' (that is, wholesale funding) is 27.8% of the total with the balance, a whopping $302.7 bln funded from customer deposits (individuals and businesses) which grew +6.9% in the same year. This fast growth is allowing banks to reduce their reliance on offshore funding which at 16.6% is its lowest in two years (this data only goes back to March 2011). The fast growth in customer deposits explains why TD offer rates are low and falling in an environment where deposits are growing faster than lending.
BENCHMARK INTEREST RATES RISE
Following the shift on Wall Street last night, local swap rates are up +2 and +3 bps today. The UST 10yr yield is now at 2.78%, up +4 bps. The Aussie Govt 10 yr is now at 2.63% (up +4 bps). The China 10 yr is unchanged at 3.75% and the NZ Govt 10 yr is up +7 bps at 2.70%. The 90 day bank bill rate is down -1 bps to 1.96%.
BITCOIN HOLDS UP
The bitcoin price is at US$7,326 which is a gain of +3.7% on the day. It may be worth repeating that the IRD has issued a statement reminding cryptocurrency speculators (and that's everyone buying or selling them) of their NZ tax obligations.
NZ DOLLAR JUMPS
The NZD has powered higher today and is now at 72.9 USc. On the cross rates we are higher too at 94.5 AUc and at 59.3 euro cents. That puts the TWI-5 sharply up at 74.1.
This chart is animated here. For previous users, the animation process has been updated and works better now.