Although wage inflation is expected to bounce, the Government's progressive increases to the minimum wage is not forecast to have a major impact on CPI, Westpac says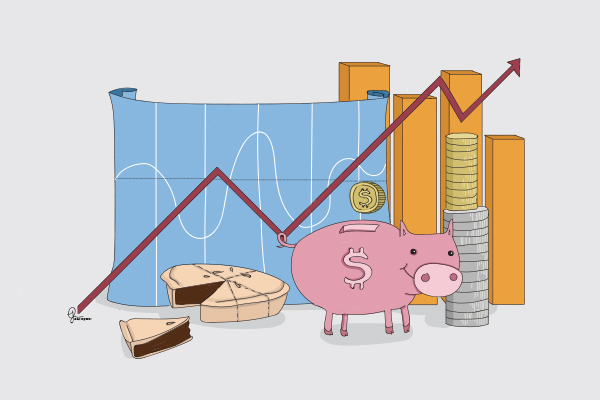 The Government's rapid hikes to the minimum wage are not expected to filter through significantly to increased levels of inflation.
Westpac Senior Economist Satish Ranchhod expects wage inflation will lift from rates of around 1.7% per annum in recent years, up to rates of around 2.1% through 2019 and 2020.
But the impact on consumer price index inflation (CPI) is only expected to add an additional 0.3 percentage points to the CPI, spread over the next four years, he says.
"While some industries, such as hospitality, may increase prices due to minimum wage changes, competitive pressures are keeping a cap on many prices."
These pressures include stronger competition in the retail sector, which Ranchhod says has been squeezing margins in recent years.
"This has been contributed to by structural changes in the retail landscape including the growth of online trading; the increased prevalence of large-scale retailers with competitive pricing models; and the entry of global chains into the New Zealand market."
In addition to this, he says the minimum wage increase in other affected industries, such as in healthcare, there is not a close relationship between wage costs and the prices paid by consumers.
This is one factor which means the Reserve Bank's 2% inflation target midpoint looks "elusive," Ranchhod says.
CPI inflation rose by 1.1% in the year-to-March, as expected by the Reserve Bank.
Its Governor, Adrian Orr, said over the weekend he was happy with where inflation is – "the fact that inflation is at 1.1% is great, that's low and stable."
The Reserve Bank forecasts CPI to hit the 2% mark by September 2020.
Capital Economics economist Kate Hickie is slightly more dovish than the Reserve Bank on inflation, not picking CPI to reach 2% until early 2021.
She is worried about tradables inflation on goods or services imported to New Zealand, which accounts for 45% of the CPI.
"Without a major rise in global inflation, the depreciation of the New Zealand dollar is unlikely to trigger as large a rise in tradables inflation," she says, noting that bigger depreciation didn't boost tradables inflation much in 2015 and 2016.
Ranchhod is expecting both the global economy and global inflation to firm up but says this won't have as big an effect on tradables inflation as it has in the past, in part due to some of the capacity pressures on the retail sector.