A key challenger bank drops most home loan rates, even taking its one year rate down to 4.19%. Recent wholesale rate falls may open up further moves down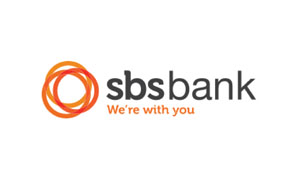 The second half of the year is opening with another mortgage rate cut.
This time it is challenger bank, SBS Bank, who is trimming home loan rates.
And they have positioned themselves in a competitive position, worthy of borrower consideration again.
In fact, they have matched HSBC Premier at 4.19% for a one year fixed rate and that gives them a -10 bps advantage over all their rivals for that term.
(However, HSBC Premier's 3.85% eighteen month rate is still the standout offer in the one to two year space.)
The SBS Bank cut is -10 bps and that applies to both their one year and eighteen month rates.
Their two year rate gets only a -6 bps cut to 4.49% while their 3 year fixed rate is cut by -14 bps to 4.85%.
Their four year rate also gets a -10 bps cut to 5.39%.
All these changes become effective on Monday July 2, 2018. (And they might go a small way towards offsetting Auckland's +11.5c jolt in petrol prices happening at the same time.)
All these changes are for their 'special' offers. They have not changed their 'standard' rates, nor have they changed their six or 60 month rates.
These SBS Bank mortgage rate changes follow reductions by BNZ recently, and continue a pattern of falling home loan rate offers.
Up until recently, wholesale swap rates have been reasonably stable, a track that has lasted in all of 2018. But in the past week or so, we have seen a shift lower in these wholesale benchmarks, down about -10 bps as international growth assumptions start to be pared back, and the New Zealand economy wobbles in the expectation of higher Government spending as tax collections start to shift down a gear. The RBNZ said a cut was as likely as a raise in the way they think about their official benchmark.
This shift lower might open up even more opportunities for home loan rate cuts by others.
See all banks' carded, or advertised, home loan interest rates here.
Here is the full snapshot of the fixed-term rates on offer from the key retail banks.
In addition to the above table, BNZ has a fixed seven year rate which is 6.15%.
And TSB still has a 10-year fixed rate of 6.20%.