A review of things you need to know before you go home on Wednesday; no rate changes today but major drama in jobs, inflation expectations and wholesale rate data. NZD rises strongly, & more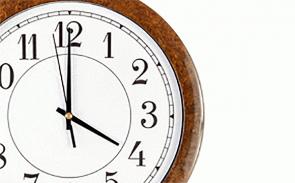 Here are the key things you need to know before you leave work today.
MORTGAGE RATE CHANGES
No changes to report today.
TERM DEPOSIT RATE CHANGES
No changes here either.
TOO GOOD TO BE TRUE?
Stats NZ says our unemployment rate is now 3.9% and now its lowest since June 2008. The employment rate at 68.3% is highest since the series began 30 years ago. But wage growth remains subdued. This result is a big positive surprise and many analysts are sceptical. In the year to September, we added 69,700 full time jobs. But as good as that is, it is lower that what we added in the year to June and the lowest gain since the year to March 2016. In fact, in 2016, we added 123,600 new jobs so the latest data is pretty tame. The low jobless rate is driven by a surprise rise in the participation rate to an impressive 71.1%.
RENTAL YIELD INDICATOR
In our exclusive review of rental yields to October, we have found that house prices and rents are mostly up but rental yields are moving sideways. There has been little overall movement in rental yields for residential property investors - and there are particularly low returns in Auckland, Tasman, Queenstown-Lakes.
BYE-BYE
Our oil exploration sector is packing it in, in the face of a Government who have signaled they are not welcome. The majors are going elsewhere, leaving minnows to pick up the current assets. A lack of investment will follow. TAG Oil has sold all its NZ assets to Tamarind Resources for US$30 mln. They are following Shell who cashed in their chips for US$578 mln earlier. Our energy options are getting more brittle by the month - and purposefully. Warm feel-good now, consequences later.
INFLATION EXPECTATIONS RISE
The RBNZ survey of inflation expectations one year out has jumped to 2.09%, up from 1.86% three months ago. This +25 bps jump came from survey conditions that predate today's jobs data and is the highest jump since June 2011. The one year expectation is now above the two year expectation and that is the first time this has occurred also since 2011.
LOCAL GOVT PAYS MORE
The LGFA bond tender today sees an average yield of 3.20%,for the $200 mln offered and a coverage ratio of 2.3x. That compares with a weighted average yield of 3.06% for the $210 mln offered at the last auction, which had the same set of maturities. Last time the coverage ratio was 1.8x.
HOUSE PRICES DECLINE, HOUSEHOLD DEBT RISES
In today's RBA chart pack release, the extent of their house price retrenchment is starkly illustrated on page 7, even as total household debt continues to rise.
SWAP RATES LEAP
Swap rates are up strongly today, driven by the HLFS result. This has added +9 bps to the two year swap, +14 bps to the five year swap and +11 bps to the ten year. In this market these are big moves, but will only be significant if they hold. Uncertainty will continue until Adrian Orr gives his assessment tomorrow morning. If these rises hold or firm from here, mortgage rates may have hit their cycle lows. Going the other way has been the US bond market, frightened into a risk-off mood temporarily. Bond prices rallied strongly late in the day, and yields tumbled. The UST 10yr yield was down to 2.99%, a -23 bps drop over a few hours. But the UST 2yr hardly moved as the UST 2-10 curve has slumped to just +4 bps. We hadn't seen it that low since June 2007. Then it equally suddenly recovered back to prior levels. Other benchmark bond rates are not as volatile. The Aussie Govt 10yr is at 2.72% (down -2 bps today), the China Govt 10yr is unchanged at 3.56%, while the NZ Govt 10 yr has leaped +9 bps to 2.76%. The 90 day bank bill rate is up +1 bps to 1.97%.
BITCOIN UP
The bitcoin price has started to rise just as the US mid-term voting closes. It is now at US$6,524 and up +1.5% on the day.
NZD JUMPS
The NZD leapt today after the dive in the unemployment rate was announced. It is now at 67.4 USc and up by more than +¾c to its highest since August 2018. On the cross rates we are also much stronger and up to 93.2 AUc (the highest since June), and at 59 euro cents (highest since June as well). That puts the TWI-5 at just on 71.7.
This chart is animated here. For previous users, the animation process has been updated and works better now.