Influential RBNZ Survey of expectations shows sharp rise in inflation expected over next year, but more subdued in two years' time; house price expectations have moved up a little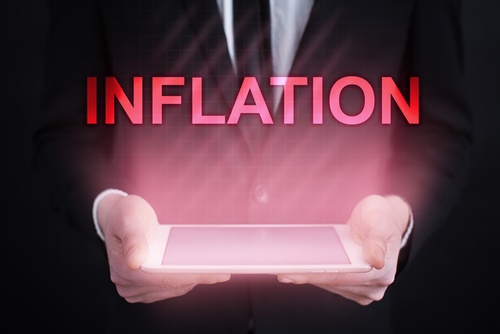 The latest quarterly Reserve Bank Survey of Expectations has shown a sharp spike in expectations of the level of inflation in a year's time and also an upward move in the expectation for house prices.
This survey, a New Zealand-wide quarterly survey of business managers and professionals, carries a lot of clout with the RBNZ. The central bank has been known to make changes to the Official Cash Rate largely based on the outcomes of this survey in the past.
The latest survey shows that the mean expectation for inflation in a years' time is now 2.09%, sharply higher than the 1.86% recorded in the last quarterly survey released in August.
However, the result is consistent with what's happening at the moment to inflation as a result of the sharply higher fuel prices.
What the RBNZ does look more closely at is the expectation for inflation in two years' time - and this paints a much more comfortable picture for the central bank. The expected inflation level two years out is now seen as 2.03%, which is actually slightly down on the 2.04% figure in the last survey.
House price expectations are a recent addition to this survey and have thus far been muted. However, in the latest survey there's some signs of life - with the house prices in a year now seen as 2.86% higher, which while only a modest lift, is rather higher than the 2.43% figure in the last survey.
But like general inflation, however, this effect is seen by survey respondents as fizzling out - and the outlook for house price in two years' time is seen as just 2.31%, down from 2.42% in the previous survey.
This again is consistent with the views of some in the market that there may well be a bit of a short term lift in house prices this summer followed by a flattening and even decline.
Elsewhere in the survey, and in news that will offer encouragement to the Government, the expectations for GDP growth have increased, while the picture for unemployment still sees a low level of unemployment - although nothing like as low as the actual figures that came out earlier on Wednesday and after the survey had been conducted.
GDP growth over the next year is now seen at 2.44%, up from 2.32% in the last survey, while the unemployment rate in a year from now is seen as 4.4%, just slightly up from 4.39% in the last survey.