A review of things you need to know before you go home on Thursday; no rate changes even from RBNZ, Fonterra shareholders unhappy, more concrete poured, swap rates up again, NZD stronger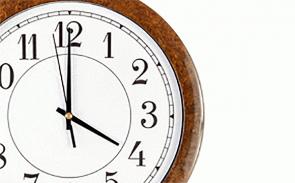 Here are the key things you need to know before you leave work today.
MORTGAGE RATE CHANGES
No changes to report today either.
TERM DEPOSIT RATE CHANGES
No changes here again.
UNCHANGED, BUT MARKETS MOVE ANYWAY
As expected, the RBNZ left its official rate unchanged, citing both upside and downside risks. But there was more emphasis today on the upside aspects and the tweaked their forecasts to show that. Still, they also said current settings are likely to stay as they are until 2020 at least. Market commentators were a tad sceptical that they can hold out that long it current pressures persist. Consequently, the RBNZ settings encouraged the currency to rise, and wholesale rate yields to rise noticeably.
NOT HAPPY WITH PROGRESS
The Fonterra Shareholder's Council issued a report reviewing 'progress' and our largest company and it was a warts-an-all review, and not flattering about progress in extracting premiums for higher-valued products. The report shows a -$2 bln 'opportunity cost' in foregone earnings during Fonterra's 17 years of existence; 'value-added' business returns 'significantly below' what is needed.
A BIG POUR
Data for the amount of concrete poured in the September quarter was released today showing growth at +4.0%. In Auckland, the 278,000 m3 poured in the June to September period was an all-time record, and up almost +10%. There were good gains elsewhere including Wellington which has been doing some quake remediation. But volumes are tailing off in Christchurch.
REACTIONS IN BIG MARKETS
In the shadow of the US mid term elections, Wall Street closed up +2.1%. The Shanghai stock exchange is up today so far, but only marginally, and just like the Australian and New Zealand indexes.
NOT SO POPULAR
Fonterra's latest seven-year bond offer has closed, with Fonterra ending up paying at the top of the indicative interest rate margin and with none of the potential $50 mln available oversubscriptions taken up. Fonterra will issue $100 mln worth of the bonds, with the interest rate margin set at 1.35%, which is at the top of the 1.25% to 1.35% indicative range for the offer. The final interest rate is therefore set at 4.15%. The Bonds will be issued on 14 November 2018 and will mature on 14 November 2025.
OUT OF CONTROL
Venezuela's consumer prices rose 833,997% in the 12 months through October, according to a report by the opposition-controlled Congress. It will probably reach 1 mln percent in calendar 2018. The IMF expects hyperinflation to reach 10 mln per cent in 2019.
SWAP RATES RISE AGAIN
Swap rates are rising again today on top of yesterday's leap, but today's rise is more modest. This has added another +1 bp to the two year swap, +3 bps to the five year swap and +2 bps to the ten year. Going up as well is the UST 10yr yield which is now up to 3.23%, a +3 bps gain today. But the UST 2-10 curve has moved to just under +26 bps. Other benchmark bond rates are not as volatile. The Aussie Govt 10yr is at 2.76% (up +4 bps today), the China Govt 10yr is down -3 bps at 3.53% which is a big move for them, while the NZ Govt 10 yr has powered up another +5 bps to 2.81%. The 90 day bank bill rate is up +1 bp at 1.98%.
BITCOIN UNCHANGED
The bitcoin price marked time today, unchanged at US$6,524.
NZD EVEN FIRMER
The NZD has risen again today as well and is now at 67.9 USc. On the cross rates we are holding high at 93.4 AU, and at 59.4 euro cent. That puts the TWI-5 at just over 72.1.
This chart is animated here. For previous users, the animation process has been updated and works better now.