A review of things you need to know before you go home on Thursday; some rate changes, big bond issues, Jones not spending fast enough, a $1.09 tln investment, swaps dip, NZD strong, & more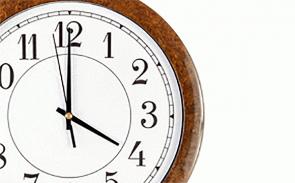 Here are the key things you need to know before you leave work today.
MORTGAGE RATE CHANGES
TSB joined many other banks adoption the 3.95% carded price point for a 1 year fixed home loan. The weighted average bank rate is now under 4% for the first time ever.
TERM DEPOSIT RATE CHANGES
NZCU Baywide has trimmed most rates under 6 months, and also trimmed its savings account rates.
BOND BONANZA CONTINUES ...
BNZ is borrowing $550 mln at 3.648% via five-year bond issue. And Chorus is seeking at least $300 mln in its own bond issue.
... WITH THE GOVT IN THE ACTION AS WELL
The Government was raising bond money today too. 47 bidders bid $428 mln for the $150 mln of April 2037 bonds. Nineteen of them won by offering an average of 3.07%, which was the highest yield achieved by investors for this duration since July.
NZD BACK IN FAVOUR
There was a sharp jump in trading volumes for the NZD in currency markets in October with overall volumes rising to their highest monthly level in four years. Activity in both spot and forward trade were up, but the really big rise was for currency swap trades.
CASH FOR THE REGIONS
Shane Jones has today announced a Provincial Growth Fund (the NZFirst re-election fund) package for Manawatū-Whanganui of about $48 mln. He is only 14% the way through his $3 bln funding for this pork barrel scheme, having allocated $431 mln to date.
BETTER JOBS NEWS
In Australia, October jobs data revealed that jobs grew by +32,800 from September and the growth in full-time jobs was even higher at +42,300 as part-time positions fell. The reported 5.0% unemployment rate is actually better than that because that is the seasonally adjusted number, unchanged from September. On an actual basis the rate is 4.8% and that is down from the prior month; in fact it is the third monthly dip in a row. Their participation rate was unchanged at 65.3%. Markets liked the data and the Aussie currency rose on the news.
STABLE - PERHAPS
In Beijing their official statistics agency released data on house prices showing broad stability. In this data there is no sign of the tensions and stress reported elsewhere of falling prices and the social anxiety these are apparently causing. Chinese censorship rules are now extending to official economic data reports following "instructions" not to changshuai (bad mouth) the economy.
EASING OFF
The RBNZ released valuation data today of the New Zealand housing stock. All up it is worth $1.09 tln, a +4.5% rise in a year and a value+new gain of +$48 bln. That is the smallest gain since the year to September 2014 and far below the +$140 bln gain in calendar 2016. Of the $1.09 tln total value, $275.0 bln is the value of rental housing and $815.5 bln is the value of owner-occupied housing. Given there were 1,169,900 owner-occupied dwellings at June 2018, that means the average value was $697,000 (up +3.7%) whereas the average value of a rented dwelling was $392,000 (up +1.9%). Westpac thinks prices will keep rising for a while yet.
SWAP RATES SOFTER
Swap rates are unchanged for one year and down -1 bps for all other durations. The UST 10yr is holding at 3.13% today after falling -3 bps last night. The 2-10 curve is just under +26 bps. The Aussie Govt 10yr is at 2.73%, unchanged, the China Govt 10yr is at 3.50% and also unchanged, while the NZ Govt 10 yr is at 2.79% and that is down another -2 bps today. The 90 day bank bill rate is down -1 bp to 2.00%.
BITCOIN DROPS SHARPLY
The bitcoin price has dropped -10.6% today and is now at US$5,596, its first big move in any direction for some time. Other than moving past a 'death cross', analysts are at a loss to explain why the sudden move lower. Some ideas include a demand for liquidity in the face of a Bitcoin Cash fork. Or maybe there has been a herd-shift to mining cryptos other than bitcoin. But basically, no one really knows.
NZD HOLDS HIGH
The NZD has actually risen today and is up to just on 68 USc. But on the cross rates we have slipped to 93.4 AU, but are up over 60 euro cent. That puts the TWI-5 at just on 72.5 and a five month high.
This chart is animated here. For previous users, the animation process has been updated and works better now.