A review of things you need to know before you go home on Wednesday; Coop Bank raises a rate, underlying inflation turn up, rental yields change course, swaps rise, NZD rises, & more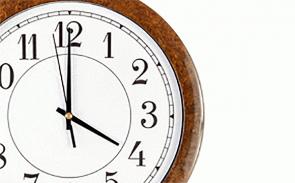 Here are the key things you need to know before you leave work today.
MORTGAGE RATE CHANGES
Nothing to report today.
TERM DEPOSIT RATE CHANGES
The Cooperative Bank added +5 bps to their six month term deposit offer, taking their 'special' up to 3.25% pa.
INFLATION RISKS TURN HIGHER
The big news today is the release of the Q4-218 inflation rate which came in unchanged at +1.9% - unchanged from the Q3-2018 rate at least. This is news because most analysts had expected it to slip slightly. What kept it up is the real news - local non-treadable inflation rose to +2.7% pa and that is the highest this component has been in more than four years. Tradable inflation slipped to just +0.9% on fast-dropping fuel costs. The immediate market reaction was a rise in our currency. Our 2 year swap rate also rose. Perhaps the call by some for an OCR cut may be premature.
ASB ONBOARD WITH APPLE PAY
ASB has joined rivals ANZ and BNZ in making Apple Pay available to its customers. ASB says from today - Wednesday - Apple Pay has been added to its virtual payment options. Other lenders who've made Apple Pay available in NZ include FlexiGroup via its Q Mastercard and Flight Centre Mastercard, plus GEM Finance's parent Latitude Financial Services.
CHANGING COURSE
Cooling house prices and rising yields in many areas are slowly changing the landscape for residential property investors. Today we released our latest update of Rental Yield Indicator.
LOWER PRICES BRING MORE SALES
Farm sales rose +11.7% in December compared with the same month a year ago. That is the third month in a row of solid (+10%) sales volume increases. However median prices fell by more than -10%, so in this market at least, lower prices help clear the market.
A BRAVE NEW WORLD
And we have published an in-depth review of the RBNZ's bank capital reassessment. Gareth Vaughan details the advantageous position NZ's Aussie owned banks have over their rivals and how this may change.
EXPORT FAIL - DUE TO WEAK CHINA DEMAND
Japan's December exports had their largest on-year fall in more than two years on a sharp drop in demand from China. Exports fell -3.8 and at twice the rate expected. Imports rose +1.9% and at half the rate expected.
WEAK HOLIDAY RETAIL
In Australia, NAB is reporting that retail spending was "fairly weak" over Christmas as Black Friday sales grow in popularity. Equivalent New Zealand activity was modestly better.
SWAP RATES RISE
Local wholesale swap rates rose strongly at the short end today after the CPI release, but longer durations are flat. The UST 10yr yield fell sharply this morning on Wall Street, but has stabilised now at 2.75%. Their 2-10 curve is just under +16 bps. The Aussie Govt 10yr is at 2.39% and down -3 bps, the China Govt 10yr is down -2 bps at 3.13%, while the NZ Govt 10 yr is at 2.37% and up +2 bps. The 90 day bank bill rate market is down -1 bp again, now to 1.88%.
BITCOIN FIRM
The bitcoin price is marginal higher at US$3,585.
NZD UP
The Kiwi dollar firmed by +½c after the CPI data and is now at 67.7 USc. On the cross rates, we gained even more against the Aussie and are up to 94.9 AUc, and are firmer at 59.5 euro cents. That pushes the TWI-5 up to 72.
This chart is animated here. For previous users, the animation process has been updated and works better now.