A review of things you need to know before you go home on Monday; Kiwibank makes rate changes, realtor commissions rise, southern guest nights hot, Synlait cuts milk payout, swaps stable, NZD up, & more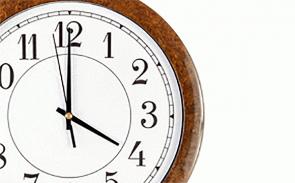 Here are the key things you need to know before you leave work today.
MORTGAGE RATE CHANGES
Kiwibank has launched a 3.99% rate for two years fixed. Details here.
TERM DEPOSIT RATE CHANGES
Kiwibank has also raised its 6 month TD rate by +5 bps to 3.40%, the highest offer for that term among any of the main banks.
FATTER COMMISSIONS
Real estate industry is estimated to have earned $1.5 bln in residential sales commissions in 2018, up 7.2% from 2017.
SOUTHERN HOTSPOTS
Just ahead of the December-March peak season, November guest nights hit a record of their own, up +3.8% from the same month a year ago. Overall hotel occupancy rate was 77.0% and the motel occupancy rate was 55.1%. South Island overseas guest nights rose +9.7% from November 2017, while the North Island had +2.8% fewer overseas guest nights in short-term commercial accommodation. Tourism hotspots Canterbury and Queenstown had the most growth in international guest nights, up +23.0% and +6.9% respectively from November 2017.
SYNLAIT FALLS IN LINE
Synlait has cut its 2018/19 season farm gate milk price payout from $6.75/kgMS to $6.25. That makes them more in line with the latest Fonterra estimate. Why it held out for so long is unclear, and a little confusing as recent auction prices have risen more than +11% since the start of December.
ONE USE OF THE CROWN SURPLUS
Treasury updated its Funding Strategy document today showing that average maturities over the whole portfolio remain historically long at just on 7 years, and holdings by foreigners declining quite sharply (although still over 50%). They plan to reduce the overall amounts on issue by -$3.2 bln, issuing $8 bln while letting -$11.2 bln mature. Investors like this asset, so with outstandings declining, that will help keep the yields low, and bring $3.2 bln of fixed income demand on to the market - almost certainly drawing more [higher risk] corporate issuance. SOE issuance and PPP vehicles may also chase this money.
SWAP RATES STABLE
Local wholesale swap rates are little-changed. The UST 10yr yield is also little-changed at 2.76% and their 2-10 curve is still just under +15 bps. The Aussie Govt 10yr is at 2.22% (+1 bp), the China Govt 10yr is up +1 bps at 3.19%, while the NZ Govt 10 yr is at 2.35% and up +3 bps. The 90 day bank bill rate market is up +2 bp at 1.91%.
BITCOIN SOFT
The bitcoin price is marginal lower at US$3,509, a slip of -1.0%.
NZD FIRM
Trading is very light today with Australian markets closed. But the Kiwi dollar has edged up against the greenback at 68.6 USc. On the cross rates we are unchanged at 95.4 AUc, and are holding at 60.1 euro cents. That leaves the TWI-5 at 72.6.
This chart is animated here. For previous users, the animation process has been updated and works better now.