Competitive pressure in the face of languishing house sales is driving mortgage rates lower. Kiwibank's latest cut brings sub-4% rates to fixed terms of two years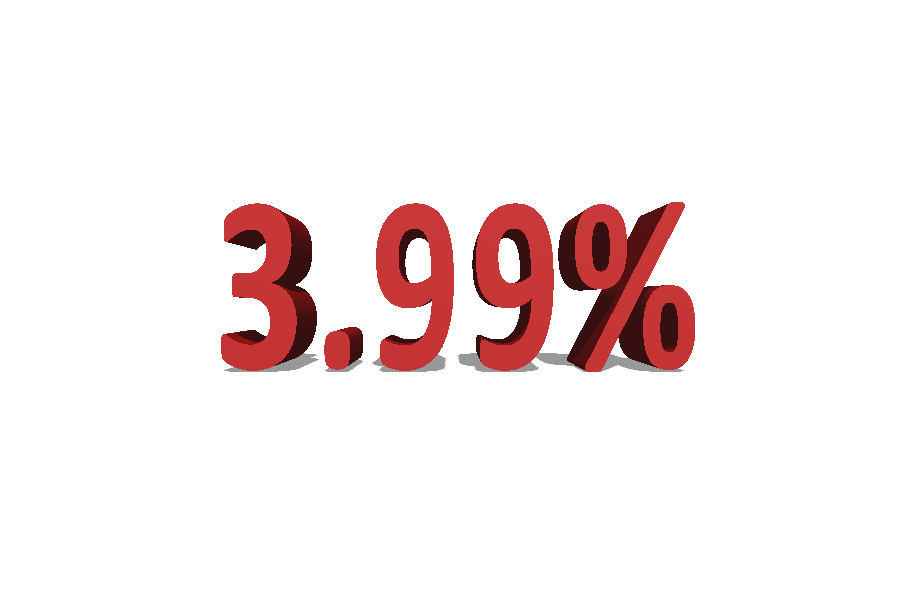 Kiwibank has cut its two year fixed home loan rate by -20 basis points to 3.99%.
This is the lowest rate of any home loan in the current mortgage market, and for the longest term.
Westpac has a 3.99% offer for a one year fixed term. That matches HSBC Premier, which also offers the 3.99% rate for an 18 month term. Now Kiwibank is offering that rate for a two year term.
Anecdotal market comment suggests that 3.99% is now matched by most banks for a one year term. The promotion of the same rate for a two year term by Kiwibank is likely to shift actual market pricing to this duration as well.
It may well draw a competitive response - just as this one is likely to have been motivated by the Westpac move down.
Borrowers under the Kiwibank offer require a minimum of 20% equity. But unlike Westpac (and others), Kiwibank does not require them to hold a transactional account with them or require that their salary is paid to a Kiwibank account.
The new rate is also available for customers utilising the Welcome Home Loan program. The rate becomes effective on Monday, January 28, 2019.
This latest mortgage rate cut comes even though it is not really supported by wholesale rate movements. In early November 2018 the two year swap rate was about 2.02%. This rose sharply to 2.20% soon after but slipped back to about 2.05% in mid December. On this slip-back, Kiwibank cut its two year rate from 2.29% to 2.19% in early January. Now the wholesale rate for two years is 1.92% (and near a record low) which represents a fall of -13 bps. Today's mortgage rate cut is a -20 bps reduction, on top of the -10 bps reduction a few weeks ago. It seems fair to observe that retail mortgage rates are falling faster than the wholesale swap rate.
And it also needs to be pointed out that term deposit offer rates are not reducing either. The lower home loan rates will be coming at the expense of net interest margins.
3.99% is not the record low two year rate. SBS Bank offered 3.95% in late October, early November 2018 for that term.
See all banks' carded, or advertised, home loan interest rates here.
Here is the full snapshot of the advertised fixed-term rates on offer from the key retail banks.
In addition to the above table, BNZ has a fixed seven year rate of 5.95%. TSB no longer has a 10 year offer.