A review of things you need to know before you go home on Friday; HSBC offers 3.95%, concrete flat, a few more overseas buyers, farmers gloomy, RBA more dovish, swaps at record lows, NZD holds, & more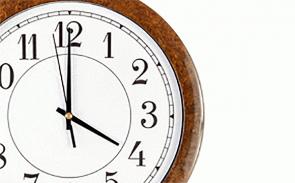 Here are the key things you need to know before you leave work today.
MORTGAGE RATE CHANGES
HSBC has launched some 'Summer Specials' at 3.95% for fixed terms.
TERM DEPOSIT RATE CHANGES
None to report today.
REGIONS STRUGGLING
In the December quarter, the volume of readymix concrete delivered was 1.057 mln m3. After rising through heady annualised growth of over +10% pa in the 2013-2015 period, this has now settled into a little-growth phase even though the record high was recorded in the year to September 2018. All of 2018 was -0.4% lower than all of 2017. But this flat-lining masks big changes elsewhere. As Christchurch rebuild activity has tailed off, Auckland's construction boom has picked up the slack. In fact, Auckland metro production of readymix concrete in Q4-2018 is up almost +10% while Christchurch is down -16%. The Auckland rise is the first meaningful rise since 2016. The other thing this main centre analysis misses is the sharp fall-off in the regions. In Q4-2018 Hawkes Bay's production was down -21% on the same period a year ago, production the Waikato/BOP region was down -12%, and in Otago/Southland it is down -7%. These are not great signals.
OVERSEAS BUYERS MORE ACTIVE
Central Auckland remains the most popular area for overseas house buyers, who accounted for 13.7% of all sales in the area in Q4 2018. Nationally, their share of the market, while tiny at 2.3%, edged up too.
PROFITABILITY ISSUES
Farmers are gloomy about the economic conditions they face, according to the latest Fed Farmers survey. The survey found the lowest level of confidence in the economy since July 2009, when we were just emerging from the Global Financial crisis. But they are more sanguine about their own situation, even though only half of them are making a profit. The full survey is here.
CHEAP LOCAL FUNDING
Westpac's NZ$400 mln three year Floating Rate Notes issue has been priced at +83 bps over the three year swap rate on February 14. If the rate on that day is the same as today, that would make the rate Westpac will be paying only 2.68%. Given that investors are local retail and wholesale investors, you have to wonder what is motivating them to agree to such a low yield. Westpac retail bank itself offers 3.55% for a three year term deposit. Why would an 'investor' accept 2.68% for the same term?
DOVISH x2
The RBA released its Monetary Policy Statement today, and the big dovish signal we got on Wednesday was confirmed. And more. The extent of their growth forecast downgrades was revealed, from +3.25% to +2.5%. On its release the AUD fell even further. This time however, the NZD didn't sink in sympathy.
CLOSING WEAKER
Wall Street (S&P500) closed down -0.9% today following even steeper losses in Europe. In our time zone the NZX50 is flat, the ASX200 is down -0.2%, Tokyo is down -1.4% and Hong Kong is just opening and is -1.0% lower. (Shanghai is closed this week, but when it re-opens on Monday after their Spring Festival holiday week, they will be reacting to a Hong Kong market that changed very little in that week, and Wall Street that also changed very little.)
SWAP RATES SINKING FAST
Local wholesale swap rate moves are weaker again today with the 2yr now at 1.78% (down -4 bps), the five year now at 1.93% (down -6 bps) and the ten year at 2.39% (down -5 bps). That means all are now at record all-time lows, even the ten year. The UST 10yr yield is down another -3 bps to 2.65%. Their 2-10 curve is still at +17 bps. The Aussie Govt 10yr has dived again is now at 2.07%, down -7 bps, the China Govt 10yr is unchanged at 3.15% (they are on holiday this week), while the NZ Govt 10 yr is down at 2.12% and that is down another -2 bps. The 90 day bank bill rate is down -1 bp at 1.91%.
BITCOIN DECLINES
The bitcoin price is lower today at $3,355, a -1.9% fall.
NZD HOLDING
The NZD is holding at its lower level at 67.4 USc. We have regained some ground on the cross rates with the Aussie to at 95.3 AUc, and are still at 59.4 euro cents. That puts the TWI-5 at 71.8.
This chart is animated here. For previous users, the animation process has been updated and works better now.