HSBC cuts three home loan rate offers with some new 3.95% 'specials', restoring its market-leading positions after others had moved to challenge it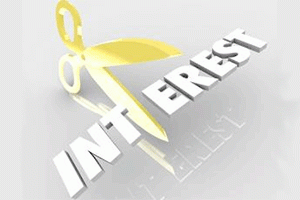 HSBC has launched some "summer specials", pricing them at 3.95%.
These apply to their one, two and three year fixed terms.
They represent a trim of -4 bps for one, -24 bps for two years, and a more substantial cut of -74 bps for three years.
HSBC Premier rates have been the market leader for low rates for a long time. But recently others including Kiwibank and Westpac have been offering sub-4% rates as well, matching their standard Premier rates at 3.99%.
Today's move restores their market-leading position, and widens it.
This change is effective today (Friday) and are described by the banks as "being offered for a strictly limited time to new HSBC Premier customers, and existing HSBC Premier customers who borrow an additional $100,000 or more".
HSBC however has not changed its 3.99% eighteen month offer.
An individual can qualify to become an HSBC Premier customer either via a minimum combined home loan of $500,000, or $100,000 in savings and investments with HSBC New Zealand.
Today's change comes after the Co-operative Bank lower some rates yesterday too, also achieving market-leading positions for other terms.
Update: Today (Monday), Kiwibank ended its 2 year 3.99% 'special', reverting to 4.19%.
Today's changes also come as wholesale rates dipped significantly lower yesterday, reaching record all-time low levels for most durations less than ten years.
See all banks' carded, or advertised, home loan interest rates here.
Here is the full snapshot of the advertised fixed-term rates on offer from the key retail banks.
In addition to the above table, BNZ has a fixed seven year rate of 5.95%. TSB no longer has a 10 year offer.