A review of things you need to know before you go home on Monday; home loan rate changes, reading the MPS tea leaves; retail investors downbeat; heavy truck buyers upbeat; swaps rally, NZD firm, & more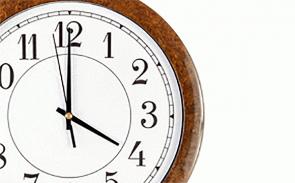 Here are the key things you need to know before you leave work today.
MORTGAGE RATE CHANGES
Kiwibank ended its 3.99% 2 year rate, reverting to 4.19%. BNZ cut its 1 year rate to 4.05%, matching rivals. More here.
TERM DEPOSIT RATE CHANGES
None to report today.
ON HOLD, DESPITE LOTS ON ANALYSIS
There is an RBNZ OCR and MPS review on Thursday this week and analysts are now releasing their predictions. The NZIER Shadow Board sees no change, just like everyone else. Westpac went further, saying there will be no change until 2022. BNZ is abolut to push their's out to 2020. ANZ is still expecting a cut later this year. Most think the risks to the downside are rising (but at least BNZ points out that the dairy price trend seems to be moving higher). Even the Prime Minister thinks the risks are to the downside now.
DOWNBEAT CONSUMER INVESTORS
The ASB Investor Confidence report has come in pretty downbeat. Investor Confidence has fallen -9 pts to nett +10%, the lowest level in more than two years. Confidence in respondents' own home as providing the best returns continued to lift as confidence in other investments declined over the quarter. Perceptions of rental properties providing the best return continued to decline, and now sit at a four-year low. Term deposits are back to being viewed as the best bank product for return on investment, overtaking KiwiSaver as sharemarket volatility dents confidence.
A GOOD SIGN?
Infometrics is pointing out that the strong level of commercial vehicles, especially heavy vehicles (that is, other than tradie utes), is surprising them and makes their 2019 forecasts "look pessimistic". Out in the transport and construction sectors, businesses are investing in this sort of equipment.
SQUEALING, BUT IGNORING THE ELEPHANT
In Australia, the mortgage broking fraternity are scrambling to save their industry. They don't think they can survive without bank-paid commissions. But virtually none of the protest voices are attempting to explain how the inherent conflict-of-interest (against their clients) can be reconciled.
TURNING KIWI
One thing the current turmoil in the Aussie mortgage market is doing is turning into a market more like New Zealand. Well, not quite yet, but the trend is clear; variable rates are moving up and fixed rates, especially longer term fixed rates, are moving down. That is encouraging more home loan borrowers to shift to fixed rate contracts. Westpac and Macquarie are the most aggressive right now, but the move started with setting announced recently by CBA.
NZX FIRM, ASX WEAK
In equity markets in our time zone, Shanghai and Hong Kong have opened marginally higher. Tokyo is on holiday today (Foundation Day). The ASX200 is down -0.6% while the NZX50 is up +0.4%.
SWAP RATES RALLY
Local wholesale swap rates rallied at the short end today by about +3 bps, less so for longer terms. The UST 10yr yield is holding at 2.63%. Their 2-10 curve is still at +17 bps. The Aussie Govt 10yr has recovered somewhat and is now at 2.10%, up +3 bps, the China Govt 10yr has only just opened after their week long holiday, and it is down-4 bps at 3.11% , while the NZ Govt 10 yr is unchanged at 2.11%. The 90 day bank bill rate is also unchanged at 1.91%.
BITCOIN HOLDS
The bitcoin price is holding at the higher price it jumped to late last week. at $3,604.
NZD HOLDING FIRM
The NZD is firmer today at 67.7 USc after last week's RBA-induced drop. We are at 95.3 AUc, and are at 59.8 euro cents. That puts the TWI-5 at 72.1.
This chart is animated here. For previous users, the animation process has been updated and works better now.