Both BNZ and Kiwibank change fixed mortgage rates for one and two years to open the bidding for the new week, hard on the heals of HSBC's market leading challenge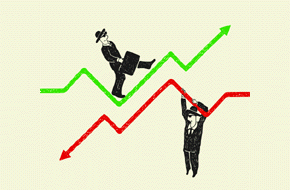 BNZ has cut its one year Classic home loan rate by -5 bps to 4.05%.
And Kiwibank has ended its 3.99% two year 'special' reverting to the 4.19% rate it had prior to introducing the 'special.
These are the first two mortgage rate moves of the week and come after HSBC launched 3.95% rates late last week.
And they come after wholesale swap rates fell to new all-time record lows at the end of last week.
The BNZ trim is not really very significant given that is to the same rate that most of its main rivals are on. The exception is Westpac which is maintaining its 3.99% rate for one year fixed.
The Kiwibank lift on the other hand still maintains a small advantage over its main rivals. The new 4.19% level is lower than the 4.29% rate for two years fixed that each of them have adopted. But HSBC and TSB both have lower rates for that term, especially HSBC who is offering 3.95% for one, two and three years.
The relentless fall in wholesale swap rates remains an interesting backdrop to these mortgage rate offers. While term deposit offer rates are the main limitation, those institutions who have substantial wholesale funding have the option to follow this wholesale market down. And that mainly affects HSBC, although the four big Aussie banks do have some as well.
See all banks' carded, or advertised, home loan interest rates here.
Here is the full snapshot of the advertised fixed-term rates on offer from the key retail banks.
In addition to the above table, BNZ has a fixed seven year rate of 5.95%. TSB no longer has a 10 year offer.