Westpac economists change their call and now see no OCR change before 2022, with the 'balance of risks' for rates going up or down evenly balanced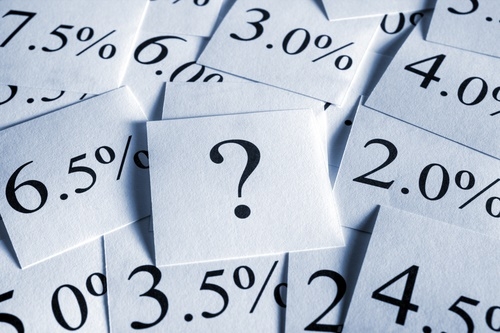 Westpac economists have changed their call on likely future moves in official interest rates and they now see no move happening at all in the Official Cash Rate (OCR) before 2022.
The Reserve Bank's latest review of the OCR will be on Wednesday, and while everybody expects the rate to be unchanged at 1.75%, the RBNZ has itself to this stage been forecasting an upward move from towards the end of next year.
The Westpac economics team had previously been forecasting gradual OCR hikes from November 2020. But they've now changed that call, as explained by chief economist Dominick Stephens.
"We are now forecasting no change in the OCR over 2019, 2020, and 2021. That is as far as the proverbial eye can see – what we are really saying is that the OCR outlook is evenly balanced over the foreseeable future, with risks on both sides," Stephens said.
He said the catalyst for the change of call was softer economic conditions than earlier thought (with September quarter GDP growth measuring just 0.3% against an RBNZ forecast of 0.7%) and a "new outlook" for construction.
"Stats NZ has dramatically revised its estimates of net migration, with the effect that the population is smaller, and growing more slowly, than previously thought.
""If the RBNZ has done the same analysis as we have, it will conclude that slower population growth implies less need to build houses and therefore a lower outlook for construction activity than previously forecast. In turn, this would flow on to its GDP and inflation forecasts."
Stephens said the biggest "risk" to the outlook concerns the housing market.
"Our forecast for nationwide house price inflation is 3% this year. That is a balance between low mortgage rates, which are very stimulatory for house prices, and tax changes and the foreign buyer ban, which are restraining house prices.
"If the tax changes end up dominating and house prices drop sharply, the RBNZ would have no hesitation in cutting the OCR."
On the other hand, Stephens said the biggest upside risk is wage growth.
"The labour market is tight and, when one is talking to employers, anecdotes of rising wages abound. On top of that, this year the minimum wage will rise by over 6%. If wage growth really gets going, and translates into rising inflation, the RBNZ would have to hike the OCR – although we suspect this would be a slow process." 
Stephens said he expected the RBNZ to follow its US and Australian counterparts this week, and return to a neutral outlook for monetary policy.
"In its last missive, the Reserve Bank said it expected to keep the OCR on hold through 2019 and into 2020. However, it dropped the phrase that 'the next move in the OCR could be up or down', and forecast very gradual OCR increases from mid-2020.
"This week we expect the reintroduction of language very similar to 'up or down'.
"The RBNZ may underscore its change of view with something like: 'We expect to keep the OCR on hold over the whole of 2019 and 2020, longer than previously projected.' And we expect the RBNZ's OCR forecast will be flat until around mid-2021 instead of mid-2020, Stephens said.