A review of things you need to know before you go home on Wednesday; ASB cuts TD rates, RBNZ holds, markets adjust after misreading them, QV house prices, swaps and NZD jump, & more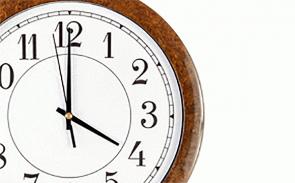 Here are the key things you need to know before you leave work today.
MORTGAGE RATE CHANGES
No changes today.
TERM DEPOSIT RATE CHANGES
ASB have cut their 4 month, and 1yr to 5yr term deposits from -5 to -15 bps.
THE FAUX-DOVE?
The RBNZ issued its latest Monetary Policy Statement today. Markets were expecting a dovish turn. They got one, but it was clearly no-where near as dovish as they feared. The NZD rose more than +50 bps. Government bond yields rose. But more likely the RBNZ hasn't been inconsistent; it is the markets who got ahead of themselves.
WOOD WINNING
Log prices are rising. Demand from China is good, and from India rising. Freight rates are falling. Forest owners are smiling.
SOFTENING UP
A Government minister is setting out the case for a capital gains tax, ahead of the Cullen Tax Working Group report.
QV REPORTS FOR JANUARY
Average housing values in Auckland are lower than they were 12 months ago says QV, with value growth in other regions slowing too. But Hawke's Bay is now in the starring role. The Housing Minister is pointing out that wages are now rising faster than house prices.
CAPITAL GAINS EVAPORATING
There's been a sharp drop in expectations for house price gains this year in the latest quarterly Reserve Bank Survey of Expectations, an influential survey closely watched by the RBNZ.
NEXT BUDGET
Finance Minister Robertson announces that the 2019 Budget will be delivered on May 30, 2019.
EQUITY MARKET ROUNDUP
Following strong gains on Wall Street and in Europe overnight, the NZX is up +0.7% today (after the RBNZ MPS which had little impact on our equity markets). The ASX200 is down -0.2%, Shanghai and Hong Kong are just open and showing little change. Tokyo is posting yet another strong gain today, up +1.3% in early trade.
NOT A SURE BET
In Australia, the falling property market is hitting the retirement village operators. One (Aveo) has put itself up for sale.
SWAP RATES JUMP
Wholesale swap rates leaped back higher today following the RBNZ MPS by about +6 bps across the curve following Monday's +3 bps rise. The UST 10yr yield has risen by +4 bps to 2.70%. Their 2-10 curve is still at +18 bps. The Aussie Govt 10yr is up +5 bps at 2.15%, the China Govt 10yr is down -2 bps at 3.09% , while the NZ Govt 10 yr is up +8 bps to 2.19% following the RBNZ influence. The 90 day bank bill rate also dipped by -1 bp to 1.89%.
BITCOIN LITTLE CHANGED
The bitcoin price has firmed just fractionally to $3,591.
NZD JUMPS
The NZD is stronger by more than +¾c today following the RBNZ MPS, at 68 USc. We are at 95.7 AUc, and are at 60 euro cents. That has the TWI-5 jumping to 72.6. Basically, currency market traders have mis-read the economic signals.
This chart is animated here. For previous users, the animation process has been updated and works better now.