James Shaw goes in to bat for a capital gains tax during parliamentary debate; Amy Adams doesn't miss the opportunity to hit back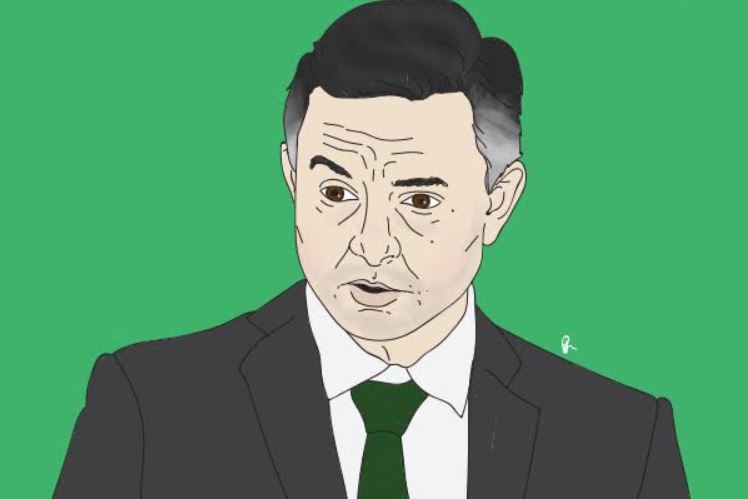 Green Party Co-Leader and Associate Finance Minister James Shaw has used the opportunity to deliver a speech in the House, marking Parliament resuming for the year, to lay out his argument in support of a capital gains tax. 
Here is a snippet from his speech: 
It's been widely reported over the summer that National wants to do nothing more than talk about how we fund public services—or, as it's commonly known, "tax". Well, let's indulge them—let's just indulge them a little bit. Let's start by talking about Karen. Karen is a renter. She's got a career, and she earns roughly the median wage. Over the last 10 years, she's earned about $450,000 and she's paid, roughly, $70,000 in tax. She budgets well, she can manage the rent, and she can manage the other expenses, but she can't quite have enough left over to save. And then there's Paul. Paul also earns the median wage. He's a bit older than Karen, and Paul got lucky and managed to buy some rental property before house prices really started rocketing—about the time that Karen came into the workforce, about the time that John Key became Prime Minister. On the day that Paul sells that rental property, he makes as much as Karen has in the last 10 years, and he pays zero tax on that income—and remember that Karen has already paid $70,000 on hers. Now, what does Paul do? He uses that as a deposit to buy two more houses. That is the rational thing to do. And what does Karen do? Well, Karen keeps renting because there is no way on God's green earth that she's going to be able to scrape together a deposit on $45,000 a year. And that, in a nutshell, is why we have a large and growing wealth gap in this country, and it is undermining our ability to pay for the public services that we all rely on, including Karen—including Paul.

Now, the Green Party has long been calling for that fundamental imbalance to be addressed, and every single expert working group in living memory has agreed with us, but no Government—no Government—has been bold enough to actually do it. But if we are to be the Government of change that New Zealanders wanted and elected, we must be bold. The crises that we face on multiple fronts—the wealth gap, climate change, the housing crisis—we cannot solve without fundamental reform. These crises have been allowed to metastasise because generations of politicians have timidly tinkered rather than actually cut to the core of the problem. And the consequences of that timidity—the consequences of that timidity—are being felt by Karen and by hundreds of thousands of New Zealanders just like her, trapped in "Generation Rent". So when the commentators pontificate about whether this Government can politically afford to do what no other Government before it has done, I ask "Can we afford not to?"

Can we afford not to? We were elected on the promise of change. If we want to reduce the wealth gap, if we want to fix the housing crisis and to build a productive high-wage economy, we need to tax income from capital the same way that we tax income from work. The very last question that we should be asking ourselves is: can we be re-elected if we do this? The only question we really ought to be asking ourselves is: do we deserve to be re-elected if we don't?

I have to say, boldness is needed everywhere, everywhere. The vast majority of New Zealanders were delighted when the Prime Minister and my fellow Green Minister Eugenie Sage announced last year that we were phasing out single-use plastic bags, but New Zealanders also know that plastic bags are just a tiny part of a much larger problem. Enormous islands of plastic waste are spewing into our oceans all over the world. Plastic has been found in the fish that we eat. We need to massively cut down on what we use as well as dispose of it properly.

So this year Minister Sage will be leading the next phase of the "war on waste", and part of the solution will be to put a proper price on pollution and waste. Now, in its interim report last year the Tax Working Group pointed out that New Zealand makes less use of pollution pricing than almost any other country in the OECD—almost anyone. So it's hardly surprising that we have some of the highest waste per capita in the OECD. Just as we don't have a snowball's chance in Australia of fixing inequality without taxing income from capital the same way that we tax income from work, neither can we resolve our environmental challenges without putting a proper price on pollution and waste. And Simon Bridges says he wants the National Party to have a strong environmental focus. So I look forward to seeing how he does that—how he cleans up the environment, without making polluters pay. People aren't stupid, they know when they're being lied to and they appreciate being told the truth.

Now, I believe we have nothing to lose by being honest with New Zealanders, and the truth is that we can clean up our oceans, and our rivers, and our skies. It will involve changing the way we do things now: we can make the switch from coal and oil to solar and wind, we can have fast and comfortable and convenient electric trains and buses through our cities, and congestion-free roads for our electric cars.

My other fellow Green Minister Julie Anne Genter and our colleague Phil Twyford will this year be making some of the boldest investments in New Zealand's future transport infrastructure ever. We can replace our ageing freshwater and sewerage pipes with new infrastructure that's resilient to the effects of climate change and sea-level rise. We can rebuild our hospitals and our schools to make them fit for purpose so that everyone can have a good future. In all these areas, in all of them, in transport, water, schools, and hospitals, just as with the tax system, successive Governments have simply been too timid—too timid—to actually do what needs to be done to solve the problem. They've preferred to kick the problem down the road, to lump it on future generations. Well, here we are—here we are.
National's Finance Spokesperson, Amy Adams, responded to Shaw during part of her speech:
And we heard about the capital gains tax, most recently from James Shaw. Winston Peters didn't mention it, but we heard about the capital gains tax from James Shaw, and it was a really interesting story about Karen and—I think Peter was the guy's name. Karen was going to have a better life if there was a capital gains tax—if Peter, who bought a house, had to pay a capital gains tax. Well, the sad thing for Karen is that nowhere in the world—not in London, not in Hong Kong, not in Singapore, not in LA, not in Vancouver, not in Sydney or Melbourne—has a capital gains tax prevented house prices going over 10 times income when supply and demand were mismatched. So the capital gains tax is not actually going to help Karen. But here's the thing: a capital gains tax is not about helping anybody; it's about dragging people down. It's not about helping Karen; it's about dragging down the other guy.

Here's another simple truth about a capital gains tax: James Shaw said that the Government should tax income from labour, or work, the same as it taxes capital. Well, this Government has a comprehensive tax on income, a progressive tax on income, and a capital asset is only worth the income that it produces, which is taxed. So I've got news for the Government: if they make a capital gain on an asset, well, it should be producing more income, and if it's producing more income, under the progressive income tax system that they support, it's going to pay more tax. We are already taxed on any gains made on capital in this country. Only a Government fixated on envy and dragging people down—the opposite of the values that make a country prosperous—would want to tax people again. The madness of it, in a country that has for almost two centuries been desperately short of capital and paid a premium on capital—we have a Government that now wants to put an extra tax on saving and investing. It is madness.
The Tax Working Group is due to publicly release its final report suggesting how New Zealand's tax system should be reformed on February 21.