A review of things you need to know before you go home on Tuesday; no rate changes, sprawl visualisations updated, Mainzeal directors liable, ANZ ups dairy payout forecast, NZD strong, & more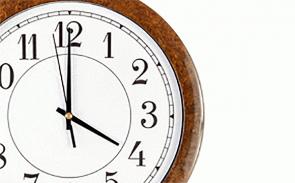 Here are the key things you need to know before you leave work today.
MORTGAGE RATE CHANGES
Again, no changes to report today.
TERM DEPOSIT RATE CHANGES
None here either.
UPDATED
We have updated our unique 'urban sprawl' visualisations with 2018 data. These are powered by LINZ title data. Actually what these visualisations show is how limited the 'sprawl' impact really is in some of our larger urban areas.
TRADING WHILE INSOLVENT
A High Court judgment finds four former Mainzeal directors including ex-Prime Minister Jenny Shipley and Richard Yan are liable to pay $36 mln between them for their role in the company's collapse in 2013.
RISKS RISING IN NZ$18 TLN MARKET
According to the OECD, global corporate bond market risks are rising as issue quality declines, covenant protections decrease, rate risks rise, and repayment obligations hit record levels.
MORE CREAM
ANZ has raised its farm gate milk payout forecast for the current 2018/19 season from $6.10/kgMS to $6.30/kgMS. It has got even more bullish for the 2019/20 season, suggesting the next year payout will top $7.30/kgMS (up from $6.90/kgMS).
THE BOOZE TRACKER
The total volume of wine distributed domestically fell -1.3% in 2018, following a rise of +1.5% in 2017. The volume of spirits (including spirit-based drinks such as RTDs) rose +4.9%, following similar rises in each of the previous three years. Beer still holds the largest share of alcohol drinks with 61% (stable), followed by wine at 22% (declining) and spirits at 17% (rising). The track of consumption of alcoholic beverages somewhat mimics the nation's economic performance. The 2018 volumes were only exceeded by those in 2008 - there was a sharp falloff after that and the upturn started in 2016.
TRUMP BUMP FIZZLES
The wind went out of Wall Street earlier today and they ended up closing even with all intra-day gains wiped out. The trade deal euphoria seems exhausted. So far today the Nikkei is up only modestly, the ASX200 is down a chunky -1.0% and the NZX50 is flat. The Shanghai exchange has opened unchanged, and the Hang Seng is also sans direction in early trading.
SWAP RATES
Local swap rates moved very little today; if there is a trend, it is only some minor softness at longer durations. The UST 10yr yield is down -1 bp at 2.65%. Their 2-10 curve is holding at +16 bps while their 1-5 curve remains inverted at -10 bps as it has been all year. The Aussie Govt 10yr is up +1 bp to 2.09%, the China Govt 10yr is up +4 bps at 3.19%, while the NZ Govt 10 yr is down -1 bp so far today to 2.18%. The 90 day bank bill rate is unchanged at 1.89%.
BITCOIN UP
The bitcoin price is up +1.6% to US$3,858 although over the past eight hours the price trend has been lower.
NZD HOLDING HIGH
The NZD has held high at 68.8 USc. And we are also firm against the Aussie at 96.1 AUc, and a little higher at 60.6 euro cents. That has the TWI-5 at 73.2.
This chart is animated here. For previous users, the animation process has been updated and works better now.