A review of things you need to know before you go home on Wednesday; Westpac raises a key mortgage rate, house sales fall, food inflation up, significant drop in swap rates, NZD stay high, & more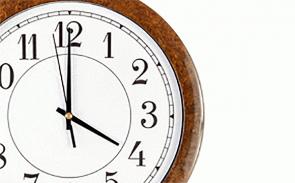 Here are the key things you need to know before you leave work today.
MORTGAGE RATE CHANGES
Westpac ended its 3.99% one year fixed rate 'special'. And that means TSB follows up. And don't forget, TSB's rate-match promise will end this Sunday.
TERM DEPOSIT RATE CHANGES
None here today..
HOUSE SALES DROP ALMOST -10% IN FEBRUARY
REINZ says sales were down at a time when they are normally strong; Auckland had the lowest number of sales in a non-January month since 2010. And Auckland days-to-sell has pushed out to 57 days which is its highest since February 2001. But results excluding Auckland show sales volumes down -6.6% year-on-year and prices up +8.9% year-on-year. Investors are pulling back especially in Auckland, and owner-occupiers may also be wary and/or affected by affordability issues. Sentiment is weighing on these markets.
CREDIT UNION CENTRAL MEMBERS BACK 5-WAY MERGER
Members of Credit Union Central are the second to green light a proposed five-way credit union merger. CU Central's general manager Gavin Long says a special resolution at a member meeting was passed with 96% support. Aotearoa Credit Union's members have also backed what's effectively a takeover by Credit Union Baywide of Aotearoa, CU Central, Credit Union South and Steelsands Credit Union. Members of the other three credit unions also vote on the deal this week. 
FOOD INFLATION PICKS UP
Food prices rose +1.7% in February compared with the same month a year ago. This was the largest rise since April 2018. Driving the rise was meat & fish, up +3.5%, and cafe/restaurants. up +2.9%. But butter prices fell -10% to a 19 month low. Fruit & vegetabl;e prices fell -0.6%.
CLIMATE AN ECONOMIC RISK
The RBA has called for immediate action on climate change to avert an "abrupt, disorderly" economic transition. In Australia, that will be seen as a partisan message.
ASIAN DOWNERS
Although Wall Street and Europe closed up modestly last night, the positive vibe isn't flowing through to equity markets in our time zone. The NZX (-0.4%) and ASX (-0.5%) are lower, as is Tokyo (-1.3%), Hong Kong (-0.5%) and Shanghai (-0.7%) in early trade.
HEADS UP
It looks like Gmail is down, worldwide, or at least has stability issues, in case you are wondering.
SWAP RATES FALL, FLATTEN
Local swap rates have fallen sharply today with a flatter bias. The two year is down -3 bps, the five year is down -4 bps and the tem year is down -5 bps so far. All swap rates five years and longer are new all-time lows. The UST 10yr yield is weaker today at just on 2.61%, down -5 bps. Their 2-10 curve is under +15 bps while their 1-5 curve is more inverted at -10 bps. The Aussie Govt 10yr is down today today, by -7 bps to 1.96% (the record low was 1.82% in April 2015), the China Govt 10yr is up +2 bps to 3.19%, while the NZ Govt 10 yr is down -5 bps so far today to 2.07%. The 90 day bank bill rate is unchanged at 1.87%.
BITCOIN STABLE
The bitcoin price is little-changed today, at US$3,856.
NZD FIRM
The NZD has dipped from its overnight level but is still higher than this time yesterday at 68.5 USc. And strewth, we are up against the Aussie to 97 AUc, our highest since April 2015 (and don't mention the war parity), and holding at 60.7 euro cents. That puts the TWI-5 up to 73.2.
This chart is animated here. For previous users, the animation process has been updated and works better now.