David Hargreaves examines the problems at ANZ NZ and explains why he's been opening new bank accounts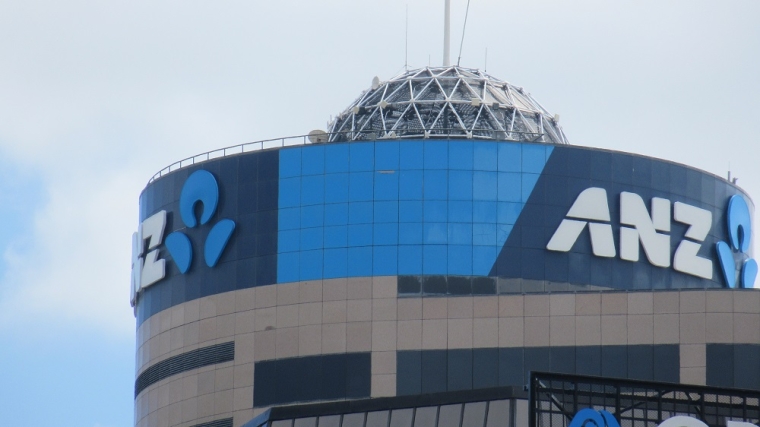 Indulge me for a moment while I tell you a story.
A long time ago there was a young(ish) man who decided with his partner – his future wife – to buy a house.
Realising that his bank at the time would never lend him the money (because they then didn't do high loan to value ratio loans), he went to another bank that duly did.
This then required him to swap his weekly salary payments into his new bank. Fair enough.
In the meantime, somehow, he got a bit overdrawn (a few dollars) on his old bank account. The bank – without any reference to him, and presumably panicked by the fact they were no longer the recipients of his salary – moved money from one account to another. But they chose the wrong account to take money from. Bank error. And overdrew a savings account that should not have been overdrawn. Then they whacked the customer a big fee for the pleasure.
All of this without any reference to, or even an attempted phone call, to the customer.
When the customer eventually (and he claims to have been distracted by a lot going on at the time) realised what had happened, he hit the roof, went into the nearest bank branch and had the account promptly closed by a disinterested bank officer who exuded an attitude of someone who had simply got rid of a problem.
End of a relationship. Out stormed a customer who had once even worked for the bank as a trainee teller – before entertaining a fanciful notion of retraining as a journalist.
So, after that, I (for yes, you must have guessed it was ME, I was that customer and former staffer) swore I would never darken the doors of an ANZ branch again (for yes, you must have guessed that was the bank). And boy, was I not thrilled when the National Bank – a bank I thought was absolutely wonderful and of which I was delighted to be a customer of – was taken over by the ANZ.
Since that time it has been a watching and waiting brief for me.
And when the ANZ did eventually do the inevitable and killed the National Bank brand, I was just waiting for them to do something wrong so I had, if you will, an excuse to leave.
Lessons were learnt
But hey, you know what? I think ANZ did learn some things from National. At least on the front line. And the reality is, I've been given no excuse to leave.
The customer service I have received has been very good. I've got no complaints at all. From my experience, the frontline staff are a credit to the ANZ brand.
What about higher up though?
I don't cover banking matters extensively for interest.co.nz. But I did get reasonably closely involved with the ANZ's attempts to sell the venerable UDC Finance business.
And as I did, I became more and more concerned about what might be going on in the upper levels of the ANZ.
The decision in early 2017 to sell UDC to the opaque, if-it's-moving-buy-it, Chinese conglomerate HNA, seemed from the get-go to be extraordinarily ill-conceived.
Look, I can see why they did it. The $660 million price HNA laid on the table presumably blew everybody else out of the water.
But price should not be the only factor. ANZ was selling a very long-established, well-known, New Zealand business to a company with no previous history in New Zealand and a reputation only for an ability to apparently produce money from nowhere. What consideration was given to UDC's future prosperity?
There should have been enough warning signs for the ANZ's senior management.
It's not hard to reach the conclusion that the thinking could have been along the lines of: Take the money and never mind what happens to UDC.
I feared for UDC's future.
In the event, I needn't have, because as we know, the deal was ultimately torpedoed by the Overseas Investment Office on the grounds that it couldn't even satisfy itself who actually owned HNA.
Should have seen it coming
Such a disastrous and hugely embarrassing outcome for ANZ could have been foreseen by a management looking beyond dollar signs.
Of course, it wasn't a disaster for UDC. It was an escape. And UDC and everybody else have been able to watch dispassionately as HNA's bold charge into seemingly owning the whole world has gone into complete reverse. What of UDC though - if that deal had gone ahead? Fortunately we will never need to know. For now UDC remains an ANZ subsidiary.
That whole episode was a really bad sign for me.
My thoughts on that subject were and are: If management can so badly misjudge one decision, what other misjudgements are they making?
Well, we are finding out, aren't we?
Moving forward, there was the again I think extraordinarily ill-conceived and drawn-out attempt to legally block the FMA from passing on information it had obtained about ANZ's management of the accounts of infamous Wellington Ponzi scheme Ross Asset Management (RAM) to RAM's investors.
Then there was the Reserve Bank decision to revoke ANZ NZ's accreditation to model its own capital requirements for operational risk, citing a persistent failure in controls and the director attestation process at the country's biggest bank that dates back five years.
And then there was David Hisco.
The reasons given at the time for his leaving as CEO of ANZ NZ didn't appear to stack up as an entire explanation. To say the least.
The revelations keep coming
The subsequent revelations about ANZ selling a house to Hisco's wife at apparently below market prices appear to offer more valid reasons perhaps.
But clearly the ANZ did not intend us to know about that. Clearly also, it would seem that someone within the ANZ itself DID want us to know – otherwise I very much doubt news of that sale would have ever seen daylight. That suggests all is not harmonious behind the scenes at the bank.
ANZ might argue it front-footed the Hisco departure. I might argue that it put out the press release of his departure, followed immediately by a press conference, in such a manner that the 'right' questions and most pertinent questions were not asked by the media at that press conference – given that they were still trying to digest what was happening.
If a press conference were to be held today the questions asked just might be a bit more well-researched and probing.
Then there's ANZ's statement that it disagrees with the FMA's finding that the house sale should have been disclosed in the annual accounts "as it considers the transaction not to be material information on the basis that this disclosure could not influence the economic decisions of the users of financial statements".
Really?
As others have said in the past few days that ANZ could even make such a statement indicates it doesn't 'get it'.
A bank that wants to be trusted handling my money says I don't need to know about it selling a house to the wife of a senior executive.
We will have to disagree on this one, ANZ. Trust. Trust. Trust.
Out of touch
This is a bank that's looking – certainly at senior management level – totally out of touch with how it is perceived and how it should be conducting itself.
It has got to the point now where ANZ NZ needs to open up – as much as it can – about everything that has gone on. And what it proposes to do. It needs to do that pretty darn quickly.
Admit mistakes and tell us what you propose to do.
Trouble is, ANZ is looking like an organisation that doesn't know what to do.
What am I doing while all this is going on?
Well, for the past couple of months I've been 'auditioning' a new bank, with which I have opened a couple of new accounts. So far so good, I have to say.
At this point I can see a day in the not distant future when I no longer count as an ANZ customer.
I won't hit the roof. I won't argue with a bank officer – because as I said before I think the frontline staff have been a credit to the organisation. But I will walk. And I will do that because I don't have to be a customer of an organisation I have no faith in.
I am just one person, so, no big deal for the ANZ. But how many others might think like me?
Do you get that at all, ANZ?
*This article was first published in our email for paying subscribers early on Tuesday morning. See here for more details and how to subscribe.