Chris Trotter takes a look at the impending election year social media battle with a stern warning for the former student politicians of the Labour Party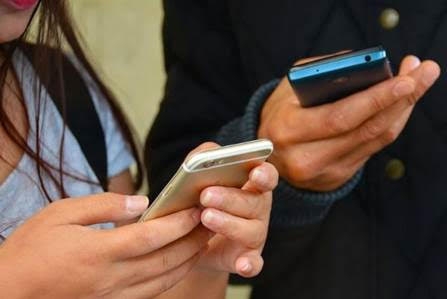 By Chris Trotter*
A few days ago I watched Ben Guerin bringing a right-wing American audience up to speed on social media campaigning. The YouTube lecture had been recorded shortly after Scott Morrison's surprise election victory in Australia. I couldn't help admiring the poise and confidence of this 20-something Kiwi. By the end of the video I was left with the strong impression that I had seen the future of political campaigning – and it works.
Obviously my admiration for Guerin's "very particular set of skills" had been boosted by the impact of his and Sean Topham's wickedly effective parody of "Love Actually" on the outcome of the British General Election. As one wag tweeted back here in New Zealand, Labour has nothing to fear from Topham-Guerin Ltd in 2020 – National can no longer afford them!
The tweeter is, of course, quite wrong. Labour has everything to fear from Topham-Guerin. Regardless of whether these two former-Young Nats come back home to fight for a National-led Government, the techniques they have perfected over the course of the last 3-4 years will unquestionably play a major role in the 2020 general election.
In essence, the Topham-Guerin technique is a twenty-first century campaigner's riff on a nineteenth-century soldier's insight. It was the Confederate General, Nathan Bedford Forrest, who is said to have quipped to his comrade, General Basil W. Duke: "Battles are won by generals who get there firstest with the mostest." Certainly, in the weeks running up to the June election in Australia, Guerin and his team comprehensively outgunned Labor's social media warriors. By the end of the campaign they were slapping-up in excess of 200 social media posts per week – twice as many as their opponents.
It wasn't just in numbers that Guerin and Topham enjoyed a clear superiority, but in their ability to first arouse the emotions and then secure the engagement and active support of the (mostly) Facebook users they targeted. That word, "arousal", is the key to understanding what we can expect to encounter in 2020. Fear, greed, anger, pride, indignation, solidarity: these are the feelings that must be triggered if a political party's propaganda is to cause voters to stop scrolling down on their devices. These "arousal emotions", says Guerin, are the key to winning what he calls "The Battle of the Thumbs".
The question facing Labour in New Zealand isn't just one of being able to match the National Party in the number of posts per week it can slap up on Facebook. (The British Labour Party boasted of winning the social media war against Boris Johnson's Tories!) What will really count is whether or not its communications strategists can match the clear-headed and disarmingly amoral cynicism of Topham-Guerin and their imitators.
In assessing the worth of a piece of propaganda, the Left's woke SJWs may ask themselves: "Is this sexist/racist/homophobic/anti-trans?" God bless 'em, they may even ask: "Is it true?" (It is reported that upwards of 80 percent of the Tories campaign material contained untrue statements, while Labour's messages contained zero percent.) For better or worse, the Right sees the struggle for political power rather more clearly. The only question its young tyros ask in the digital battle for hearts and minds is: "Will it work?" In the end, it was the Right's cynical pragmatism – not the left's diligent honesty – that proved to be the best policy in the UK general election.
Does Labour have the courage to dissemble? The wisdom to manipulate? I have my doubts. Much has already been written about the Corbyn debacle being the inevitable outcome of putting student politicians in charge of a large centre-left political party. Or, in the vivid description of Josie Pagani, published in the NZ Herald of 18/12/19: "Working-class people in the North, Wales and the North East, in seats that have been Labour for 80 years, walked away from a party that chose the university common room over the smoko room. Purity over power." Every bit as much as I am, Pagani is aware that Jacinda Ardern's Labour Party possesses more than its fair share of ex-student politicians.
Next year's election will be determined by how adept Labour's ex-student politicians are at tailoring their party's message to the values and aspirations of ordinary and (necessarily in this dog-eat-dog world of ours) conservative working-class New Zealanders. Put another way, are they prepared to set aside their own views on race, gender, immigration, colonisation, hate speech and the Treaty, if it is made clear to them, through polling and focus group data, that these policies, which may play well in the university common room, are going down like a cup of cold sick in the nation's smoko rooms?
In the end this will come down to political temperament. For the likes of Ben Guerin and Sean Topham, Simon Bridges and Paula Bennett, politics is about what will work and what will win. Unfortunately, for far too many in the NZ Labour Party of 2020, it's about being right, and better.
It's been a besetting sin of the Labour Party for the best part of 30 years. I first encountered it in the first rush of Rogernomics, when I heard MP after MP attest that if "doing the right thing" meant losing his or her seat, and the party losing office, then that was a price they were willing to pay. These chilling words (for a practical politician) were made even more frightening by the messianic glint in the MPs' eyes. Political parties only say "it's a far, far better thing I do than I have ever done" when they're about to have their heads cut off!
Not that the enemies of Rogernomics were any better. It takes the truest of "true believers" to set in motion, on behalf of the Taliban, the self-immolation of an astonishingly successful left-wing party. Even so, in the aftermath of 9/11, the left of Jim Anderton's Alliance were more than willing to splash about the petrol of "anti-imperialism" and strike a match. When you are absolutely convinced that you are right, Lenin's famous dictum, "fewer, but better", makes perfect sense. Never mind that everyone else has written you off as "mad, bad and dangerous to know".
It may already be too late for Labour. Quite apart from the promises they have not kept, there are the promises (or, at least, the plans) they show every sign of implementing. Andrew Little seems set on a "progressive" transformation of New Zealand's justice and prison systems. And there are signs that radically expanded "hate speech" legislation may not be far away. This latter possibility should be seen as the single biggest threat to the re-election of a Labour-NZ First-Green government.
If David Seymour is gifted the role of championing freedom of speech against the censoring inclinations of Labour and the Greens, then there is a strong likelihood that Act's numbers will improve to the point where, far from being National's useless Epsom appendix, it finds itself acting as Simon Bridges' strong right hand in the seizure of the Treasury benches.
Nothing is more likely to secure victory for National in the "Battle of the Thumbs" than a Labour-led government pig-headed enough to build footpaths where nobody wants to walk, and crazy enough to then pour scorn on its (erstwhile) followers for refusing to use them.
---
*Chris Trotter has been writing and commenting professionally about New Zealand politics for more than 30 years. His work may be found at http://bowalleyroad.blogspot.com. He writes a fortnightly column for interest.co.nz.