Chris Trotter assesses the mood of the electorate as the 2020 election year gets underway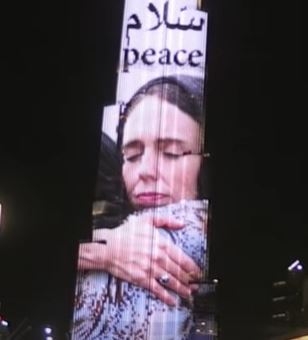 By Chris Trotter*
Is this election going to be nasty or nice? More and more pundits are coming down firmly on the side of nasty. They sees the Labour-NZ First-Green Government's challengers, National and Act, drawing ever more heavily from the playbook of Messers Trump, Johnson and Morrison, or, more accurately, from their instructors in the Dark Arts of Politics, Steve Bannon and Dominic Cummings – as well, of course, from our very own Sean Topham and Ben Guerin.
Whether these rather depressing predictions turn out to be fact or fiction largely depends upon how angry New Zealanders are. Or, more precisely, whether the genuinely angry Kiwi voter is numerous enough to drive the incumbent government from office.
Determining the quantum of anger in New Zealand society has become an increasingly inexact science. Those who set out to discover the true disposition of the electoral marketplace generally have little interest in sharing the results of their research. Labour's UMR Research and National's Curia Research undoubtedly have a reasonably strong fix on voter sentiment as the year gets underway, but these co-ordinates are for their clients' guidance – not the public's.
The traditional indicator of voter unease is, of course, the level of action in the streets. We know what to look for in this regard because the images and sounds of protest have become increasingly familiar to us over the past few months. From Santiago, Chile, to Beirut, Lebanon, and on the streets of Hong Kong, mass protests have indicated unusually high levels of anger and frustration with the status-quo.
In New Zealand, however, nothing has come close to the expressions of anger witnessed overseas. Yes, there was Ihumatao, but that continues to be a classic example of people "bearing political witness" – a far cry from expressing political rage. Nor was there much in the way of anger in the School Strikes Against Climate Change. Certainly, Greta Thunberg is an angry young person, but her children's crusade strikes many older people as being more poignant than threatening. Meanwhile the angry hippies of "Extinction Rebellion" appear to have generated vastly more head-shaking than fist-punching.
The truly massive public demonstrations of 2019 were, of course, the ones where people expressed their solidarity with the victims of the Christchurch Shootings and confirmed their Prime Minister's inspired declaration that "They Are Us". The tens-of-thousands of Kiwis who participated in these events evinced their deep sorrow and displayed a grim determination not to let hate overwhelm love. The image presented to the world was of a strong, decent and caring nation – not an angry one.
This was also the time which gave us – and the world – the iconic photograph of Jacinda Ardern embracing a grieving Muslim woman. At an exceedingly dangerous moment in its history, that single image did more for New Zealand's national security than a full armoured division. To see "Jacinda's" hug projected a thousand feet high on Dubai's towering Burj Khalifa produced a surge of deep pride in most New Zealanders. Those angered by the PM's display of empathy constituted only a tiny fraction of the population.
Which is not to say that the land is bereft of anger. In rural and provincial New Zealand the level of hurt is easily measured in the numbers of farmers turning up to meetings organised by Federated Farmers on everything from climate change to water purity. For urban New Zealanders this hurt is hard to fathom. When your industry is responsible for a fairly large percentage of the country's greenhouse gas emissions, and the national dairy herd is wreaking havoc on New Zealand's waterways, what the hell would you expect?! What the big cities fail to grasp, however, is the depth of rural New Zealand's conviction that it is the products of its unceasing efforts on the land that constitute the foundations of the entire country's well-being. Many farmers feel as though they have been unfairly judged by their ungrateful and ignorant fellow citizens. That, quite suddenly, they have gone from heroes to zeroes: and they are not happy about it. Not. At. All.
In strictly political terms, however, all this rural and provincial anger doesn't amount to a hill of electoral beans. Those angry farmers are only ever going to vote for one party: the same party which, in one guise or another, their communities have supported for the past 110 years! The National Party leader, Simon Bridges, can rark-up his heartland rural base to unprecedented levels of rage, but it is unlikely to add more than the tiniest sliver to National's overall Party Vote. Even less productively, all that rarking might end up alienating National's supporters in the leafy suburbs of Auckland and Wellington. New Zealand is not America. Coming across as the Antipodean Trump may return slimmer dividends than Bridge's social-media hot-shots anticipate.
On the other side of the ideological divide, the patience and good-will of those committed to the uplift of New Zealand's growing underclass of beneficiaries and the working poor is wearing dangerously thin. For these folk, the pace of Jacinda's much vaunted "transformation" has been so slow, and its execution so hopelessly inept, that all those old "reform versus revolution" arguments are being reheated and rehearsed, and all those dusty red flags reclaimed from the back of the garage.
Unfortunately for the traditional Left, "the angry poor/who are my nation" (to quote James K. Baxter) have proved to be singularly reluctant to issue the "shout/for bread and justice" out of which, historically, the mass movements of the Left are fashioned. Poor they may be; homeless they may be; increasingly unequal they may be; but ready to be organised into a viable political challenge to the status quo they are not. Most of the underclass is either too exhausted by, or too alienated from, the entire economic and political system to even bother casting a vote. And those who can be persuaded to make it down to the polling booth will insist on voting for the Labour Party – just as their parents, grandparents and great-grandparents have done since 1916.
One of Aesop's better political fables is the one concerning "The Frogs Desiring A King".
Growing tired of their generally happy existence in the marshlands, some of the frogs petitioned Zeus for a king to watch over them and protect their morals. Amused, Zeus responded by tossing them a log. "King Log" arrived with a splash, but, perceiving him to be essentially harmless, the dissatisfied frogs were soon treating him with contempt. Once again, they petitioned Zeus: "We want a proper king, a king who will really rule over us!" Less amused, Zeus sent them King Stork – who proceeded to gobble up frogs left, right and centre.
Simon Bridges may be auditioning for the role of "King Stork" – a ruler to set the marshes in order and respond to the grievances of the angriest and most dissatisfied frogs. Jacinda Ardern, however, is having none of that. Unimpressed by the undemonstrative "King Logs" of the past, she has instead resolved to convince even her angry froggy subjects that, like all the other frog citizens living in the pond, they will be listened to and loved.
A "nice" 2020 General Election requires more than a do-nothing King Log. But it is most unlikely to be won by a "nasty" King Stork. A "Queen Hug", however: the frogs' best friend forever; might do very well indeed.
---
*Chris Trotter has been writing and commenting professionally about New Zealand politics for more than 30 years. His work may be found at http://bowalleyroad.blogspot.com. He writes a fortnightly column for interest.co.nz.