Kiwibank senior economist Jeremy Couchman examines five key industry developments and opportunities that are coming out of the Covid-19 crisis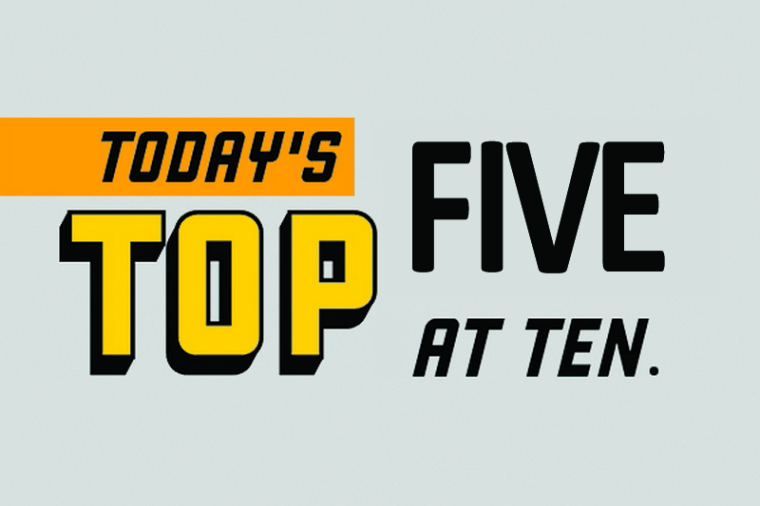 Today's Top 5 is a guest post from Jeremy Couchman, senior economist at Kiwibank.
As always, we welcome your additions in the comments below or via email to david.chaston@interest.co.nz.
And if you're interested in contributing the occasional Top 10 yourself, contact gareth.vaughan@interest.co.nz.
NZ has done extremely well to crush the Covid-19 curve and allow the rapid reopening of the economy. But we are still far from out of the woods, with borders remaining closed for the foreseeable future – bar the possibility of a trans-Tasman bubble. Closed borders will hobble industries reliant on foreign arrivals such as hospitality, retail and education. But from a crisis there comes opportunity. And NZ is well positioned to make the most of these opportunities. Below are five key industry developments and opportunities that have come out of the current crisis. Today's top 5 is based on Kiwi Economics latest research.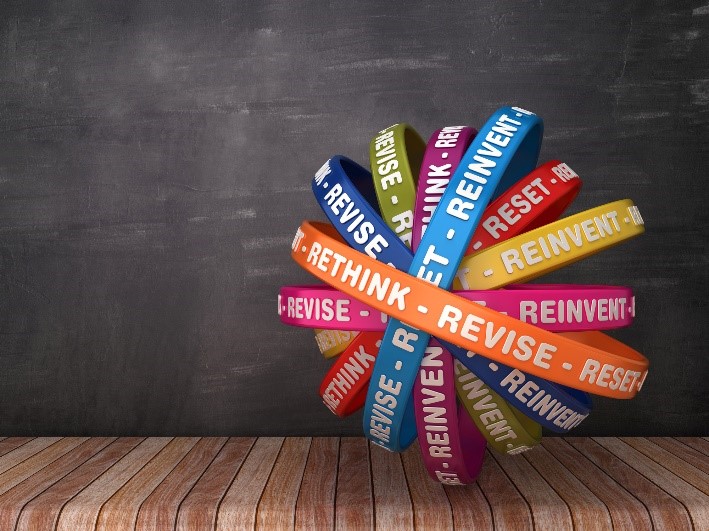 1. The Covid-19 crisis won't be shared evenly across industries
We know industries reliant on foreign visitor arrivals will be hardest hit. And even when borders are reopened, the appetite for people to travel will likely take time to recover. Tourism-related industries are broad and include firms in sectors such as retail, hospitality, accommodation, recreation and transport services. Kiwis are being encouraged to get out and see their country. Unfortunately, domestic tourism, while doing its best, is unlikely to completely fill the void. Domestic tourism was estimated to have contributed almost $24bn to the economy last year. Meanwhile, NZ's imports of travel services (Kiwi's spending on overseas holiday's) was around $6.5bn. In contrast, tourism exports (our largest foreign currency earner) was $17.1bn.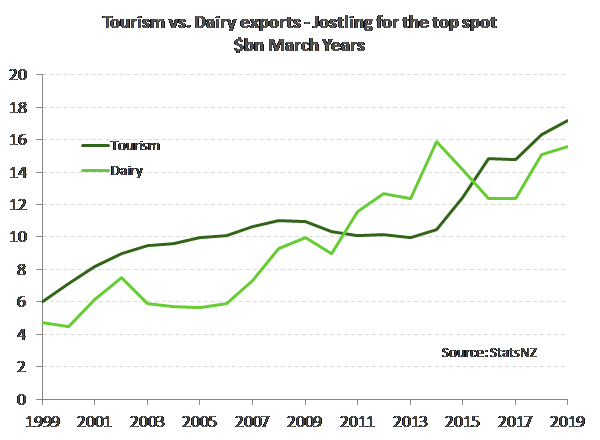 A glimmer of light for the tourism sector is the plan to allow NZ to share a trans-Tasman bubble with Australia. Australia is easily our largest source of short-term visitor arrivals. Eventually tourism will recover. But a recovery is dependent on borders reopening, and the desire of people to explore the world again.
The construction sector's medium-term outlook is mixed, at best. Residential building is likely to remain supported by the shortage of affordable housing for a while longer. However, net migration – a key driver of housing demand (see below) – will fall sharply while borders remain closed. Commercial construction has a less rosy outlook. Some commercial tenants look to be moving away from having a large office footprint and encouraging more staff to work from home. The Government's boost in infrastructure spending should help offset some of the slack in commercial construction in the years ahead.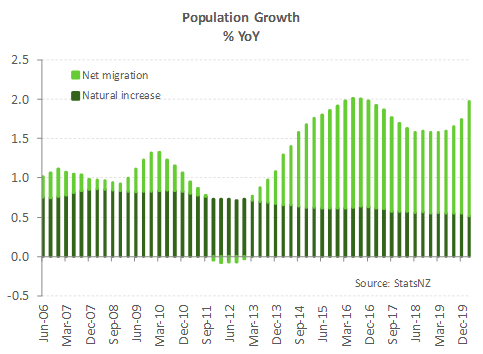 The ongoing need to feed the planet should continue to provide primary producers with some insulation from the worst of the Covid-19 crisis. A positive to hang on to. However, the hit to global demand from the Covid-19 crisis has already weighed on export commodity prices and farm incomes. There are also concerns, farmers will find it difficult to find seasonal workers, while borders remain closed.
2. Covid-19 is feeding anti-globalisation sentiment
The GFC is widely accepted as an accelerant of growing resentment towards globalisation. And the Covid-19 crisis has reinforced anti-globalisation sentiment. Global trade will feel the effects of Covid-19 for years to come. Partly justified, with the crisis exposing vulnerability of an overly concentrated global supply-chains. But also, the uglier Trumpian variety of protectionism is growing. For instance, US and China tensions have intensified under Covid-19. Amongst the chaos there are opportunities for some local niche producers. NZ wasn't immune from the global supply-chain disruption seen in the early stages of the Covid-19 crisis. And we are likely to see more onshoring of some vital production – PPE production is one example.
3. Covid-19 to accelerate trends
Even before the Covid-19 crisis, there were trends well in train around how Kiwis consume, work, and travel. Trends that are expected to now accelerate. Online shopping was already a pastime for many Kiwis and the lockdown forced many more of us online for bargains. And this is how old habits are broken and new ones formed. A development born out in Kiwibank's own card transactions data (see our latest data insights). None of this comes as a surprise, but it is happening much faster.
Alert levels 3 and 4 provided proof of concept that a decent chunk of NZ's workforce could work successfully from home. Thereby reducing the need for the daily commute. A shallower peak in transport takes some pressure of clogged transport infrastructure and reduces carbon pollution. Another benefit of working from home includes the increase of effective catchment areas of our largest cities. If commuting to work is no longer a daily ritual, is there a need to live as close to centres of employment? The ability to work from home could alleviate some of the housing shortage in the heart of a sprawling city such as Auckland. And we may see more households moving to the regions.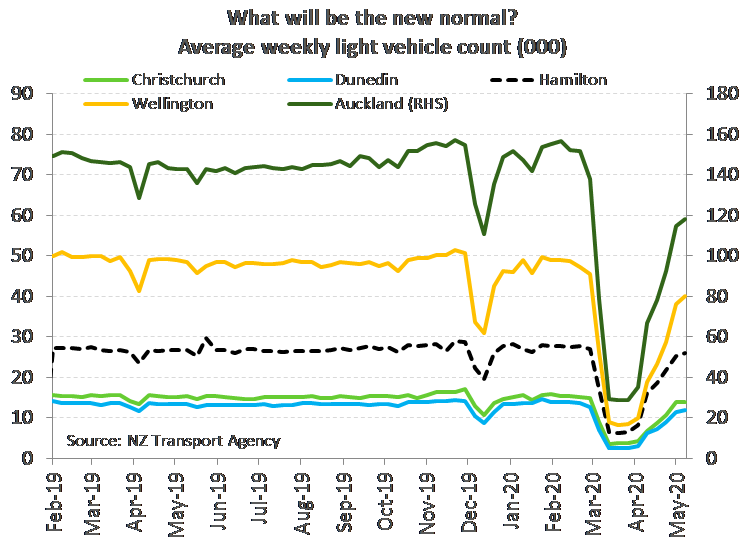 4. Fertile ground for Innovation
Another opportunity for the NZ economy is the accelerated adoption of new technologies. New technologies of Artificial Intelligence (AI), automation, and data-driven technologies were increasingly being adopted globally over the last decade. The Covid-19 crisis, like any major economic downturn, will see the destruction of firms and jobs. But from this destruction comes creation as resources are channelled towards the most productive firms and new jobs are formed. A silver lining to the current upheaval would be increased adoption an investment of more of these technologies by NZ firms.
5. Consolidation of market power
The economic upheaval generated by Covid-19 will likely create fertile ground for an increase in merger and acquisition behaviour. Previously viable firms, now struggling, may be picked up by rivals. The merging of business is an outcome that can be beneficial by saving jobs for instance. Larger firms will likely have the wherewithal to acquire smaller competitors and increase market share. A concern though is the risk of too much market concentration and power from merger behaviour. Power which can be abused, working against innovation and offering consumers less choice at a higher price.
Nevertheless, the recovery from Covid-19 will also be fertile ground for innovation – aiding the creation of new businesses and jobs. We've already seen many examples of customer facing businesses pivoting during Covid-19 to stay alive. The type of entrepreneurial spirit that will allow start-ups to break new ground as we emerge from the current recession.