Paul Conway argues New Zealand must leverage our 'can-do' attitude and strong international integrity to build a better economy that delivers for all New Zealanders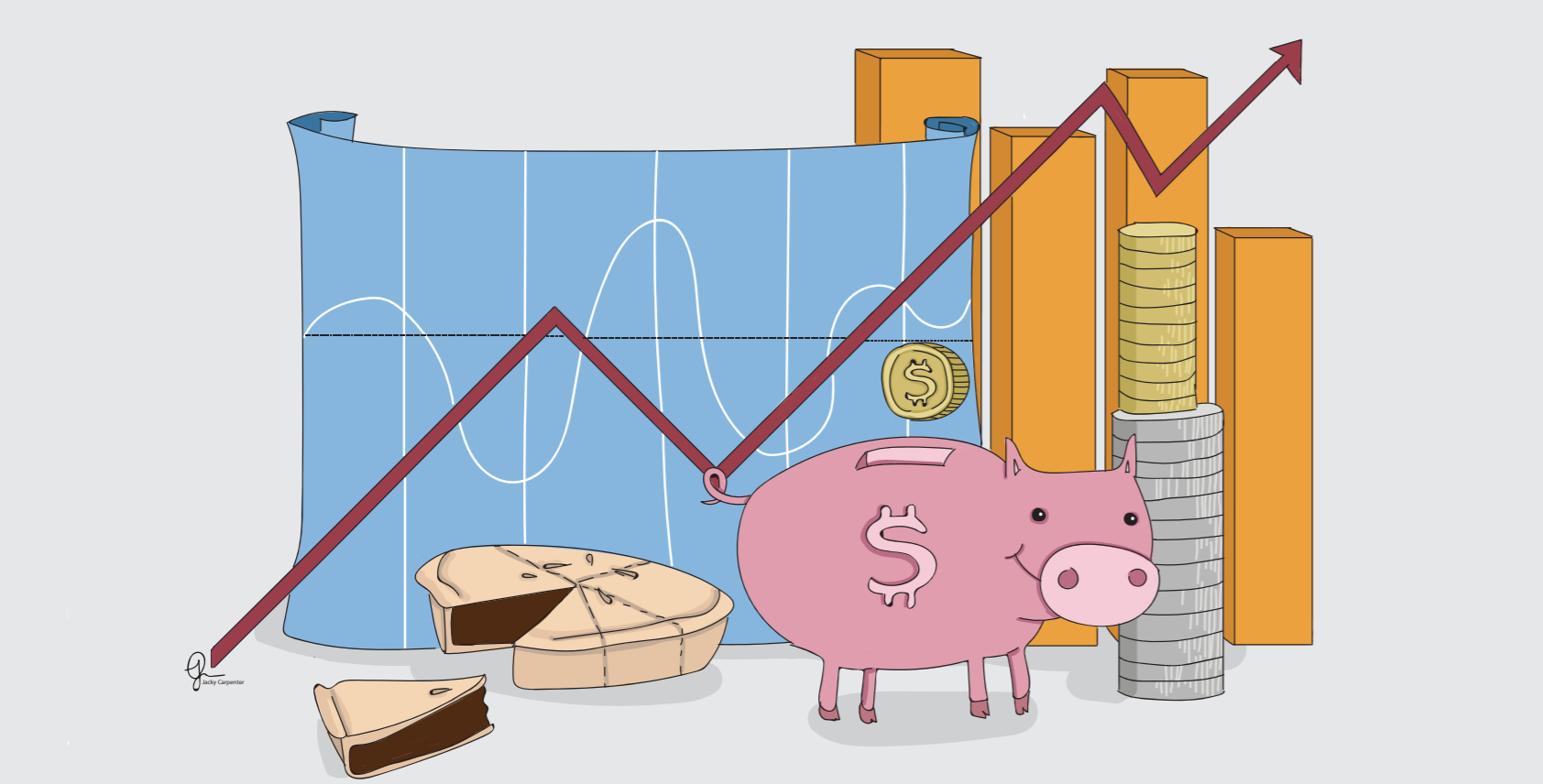 By Paul Conway*

Apart from recent breaches at the border, New Zealand has done a great job managing the health impacts of COVID-19. Going "hard and early" has been effective to the point that we are among only a handful of countries with a realistic shot at living free of the virus while a vaccine is developed.
As well as the public health response, the Government is now deep into its work of stabilising the economy to soften the economic blow from lockdown. This includes a mix of wage subsidies, direct support, and government-backed loans. Monetary policy is also carrying some of the load, with the Reserve Bank keeping interest rates exceptionally low to encourage demand.
While critical in the aftermath of lockdown, stabilisation policies will have little influence on New Zealand's economic performance over the decades to come. If we really do aspire to upgrade our economy following COVID-19 we need to add a microeconomic policy agenda into the mix.
The broad objective of this agenda should be to encourage a transformation of our economy away from growth driven by working more hours per capita towards growth driven by productivity improvements.
This agenda also needs to ensure that the benefits of this transformation are spread widely across New Zealanders.
Improving productivity is a means to the end of higher wellbeing and reflects how good businesses are at transforming inputs into value add. Many factors influence business productivity, such as worker skills, market openness, competition, regulations and regulators, management capability, innovation, and the presence of dynamic and collaborative firm clusters.
Given the complexity, there is no single policy solution to lifting productivity. Instead, productivity growth occurs as firms respond to coordinated policy improvements aimed at pushing the myriad of underlying influences in the direction of higher living standards.
While the importance of pro-productivity policies is often acknowledged in principle, reform efforts often amount to tinkering at the margin in practice. New Zealand's productivity performance still shows no sign of improving, despite focus from successive governments and nine years of analysis by the Productivity Commission.
If we are to build a new and improved New Zealand economy following COVID-19, then a more ambitious agenda is required. History tells us that economic crises are often followed by periods of policy reform, so let's make the most of this one. These moments do not come along very often, meaning that the policy choices we make now will influence Kiwi wellbeing for years to come. We really do need to get this right.
Open minds are a key ingredient. While economic crises make societies more willing to change, what we do with that opening is up to us. For instance, New Zealand's long history of poor productivity suggests that simply doubling down on entrenched positions will not improve outcomes.
So, what could we do to really set ourselves up for success? While aiming to do 'a little bit of everything' might just keep our heads above water, a policy agenda truly focused on developing engines of growth in our economy is what we really need. Which industries or economic activities are going to set New Zealand up as a thriving 21 st century economy and what needs to change to ensure their success?
While less about a 'level playing field', a more focused approach recognises that small economies cannot specialise in everything and are 'doomed to choose'. This is not about picking winners at the level of individual firms. It's about focusing on a few key races in which Kiwi businesses have demonstrated strengths and strong international visibility.
Greater focus would bring better alignment across policy areas. The science and innovation systems would be tasked with building deep pools of relevant knowledge and expertise. The education system would need to become more flexible and supply relevant skills. Our foreign direct investment regime could be oriented to secure relevant offshore technology and expertise. Better alignment across different policy areas would encourage much-needed collaboration among researchers and firms.
While a focus on growth engines is an important part of the puzzle, it is not the only thing we need to get right. Improving productivity in firms serving New Zealand's domestic markets is also key. This would lift wages and lower the cost of living for many Kiwis. It would also improve domestic supply chains for New Zealand firms operating internationally.
Encouraging digital adoption is key. Economic crises often accelerate trends that were already underway, and digitalisation is clearly one such trend. Improving digital skills is critical in improving digital adoption, lifting wages and future proofing Kiwi workers for ongoing technological change.
While a greater use of digital technology is obvious, other areas needing a rethink post-COVID-19 are more contentious. Evidence is scarce, but strong inward migration, until recently, may have added downward pressure to wages and a reluctance from firms in some parts of the economy to invest in capital.
 
Some business models are based on low-cost imported labour. However, it is not clear that migration settings pre-COVID-19 were consistent with productivity-led growth. The return home of thousands of ex-pat New Zealanders is also an important consideration to factor into policy deliberations and, ideally, a national conversation on migration.

Because productivity reflects a broad range of influences, there are numerous other policy areas that also need to be improved post-COVID-19. For instance, improving the supply of affordable housing would lift productivity by allowing more people to live where their skills are most valued. Relatedly, the tax system could do more to encourage productive investment while improving competition in parts of the services sector would also lift productivity.

Some of these issues are not only relevant for policymakers, but also highlight where the business community can pitch in. For example, BNZ is currently working to measure the digital capability of businesses and individuals to encourage initiatives aimed at improving digital skills.
COVID-19 is dramatically changing the world around us. We are currently ahead of the curve in restarting much of our economy, debunking arguments that a strict health response comes with higher economic cost. But to truly grab hold of the opportunity to upgrade our economy, we need a clear and focused microeconomic agenda to encourage productivity-led growth over the decades to come. We have come together to eradicate COVID-19. We must now leverage our 'can-do' attitude and sky-high international integrity to build a better economy that delivers for all New Zealanders.
---
*Paul Conway is an economist working at the Bank of New Zealand. He was previously the Director of Economics & Research at the New Zealand Productivity Commission. Paul has also worked internationally at the OECD and with the World Bank.