As we look towards, hopefully, a recovery for the economy, David Hargreaves is seeing a 'W'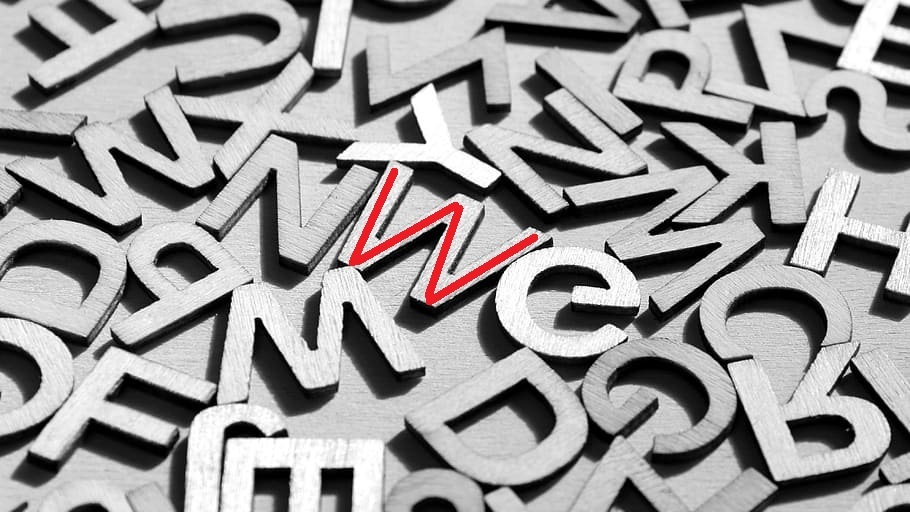 It was going to be a 'V' they said.
Then some of us got a bit gloomy, well, actually a lot gloomy, and started talking about an 'L'.
"Oh, hell, don't say it's an L!"
And then we got a bit less gloomy, but still quite gloomy and reckoned, well, how about a 'U'?
But no, we moved on again. "Do you know what? It is a 'V' after all!" Yesssss!
Except, maybe it isn't. Maybe it's a 'W'.
The letter 'W' is now increasingly coming into the conversation when discussing how the economies of New Zealand and the rest of the world recover from the shock of Covid-19.
I am talking of course about what sort of 'shape' the economic recovery from the impact of Covid will take.
I generally regard quoting Wikipedia with a bit of caution, but this is a nice summation of the various letter-shaped recoveries.
You can readily see from those descriptions that we really DON'T want an 'L'. And a 'U' would not be too flash either…
A 'V' would be lovely but I'm pretty much in agreement with those now moving in the 'W' direction.
Does the shape of the recovery matter?
Well, it's helpful to know just what track you are on, if possible, in order firstly to plan future decisions and to be able to understand why things are happening as they are. And it means we should brace ourselves for disappointment.
Of course everything depends on the virus. If we have another significant outbreak here well then the shape will be PEAR-SHAPED and all bets are off about type of recovery and when. Look what happened across the ditch.
Breathing space
What we have got here at the moment is great breathing space. It's fantastic that the economy – barring a gaping tourism-sized hole – has been running now without real restrictions for just shy of two months. That's a way better scenario than I expected.
And it has helped many businesses to do some very valuable catch-up, which likely will leave us much better placed if we do have to contemplate another lockdown. Two months ago I didn't think our economy would be able to bear another lockdown. Now with two months of a virtually open economy behind us, we might at a pinch be able to. Don't forget either that Finance Minister Grant Robertson has stashed a $14 billion, lockdown-sized contingency to one side from the Covid Recovery Fund.
To go back to businesses and their catching up, I was very pleasantly astonished at the news recently from one of our larger retail groups Briscoe, which of course was closed during lockdown, therefore making a real mess of its first quarter financial year financial results. Turnover plummeted to $97 million from $150 million in the same period last year.
But, amazingly, in the second quarter Briscoe took in over $195 million, compared with $152 million for the second quarter in 2019. So, in other words it near as dammit made up the lockdown 'hole' in revenue. Which is terrific for the company, its employees, and the shareholders. And the economy.
I'll say again, I'm genuinely surprised at the willingness of people to spend thus far out of lockdown. But I get the distinct impression it's not willy-nilly spending. It's quite targeted and it's meaning that not all businesses are benefiting. What I think, arguably - and you see this particularly with retail - some businesses are given life and relevance by the extra money pumped into the economy by tourists. It's the kind of rising tide floating all ships thing.
But take away the extra tourist spending and businesses that might be a bit marginal are really exposed. And that's likely to tell its own story over the next few months. Retail NZ recently referred to a 'two speed' sector, with around two thirds of retail businesses reporting trade up - and very strongly, with around a third reporting it was down - and very much so.  
We are cashed up
Anyway, we know that a combination of the wage subsidy and the fact nobody could spend anything during lockdown left us generally well cashed up. Surprisingly so.
According to data compiled by the RBNZ the amount held by Kiwi households in the bank increased by a whopping $10.6 billion (5.75%) to just over $195 billion in the four months to June.
During March and April we wiped nearly $1.6 billion off the total amounts outstanding on our credit cards, which was astounding. As of the end of June, however, we had put back about half a billion dollars worth of debt as the credit cards were unleashed post-lockdown and it will be interesting to see what happens over the next couple of months.
Remember that the last of the wage subsidy ends in September. 
As I've said before whatever happens with the employment market over the next few months will be key. And the vexed question of what happens with tourism remains.
So, to go back to the shape of the recovery discussion, while they didn't use the 'W' description, ANZ economists recently made a pretty convincing case for why our path to recovery might well end up being down then up then down again and finally onwards and upwards again. (W-shaped, in other words). A 'double dip' recession.
'Filling the hole'
The logic from ANZ senior economist Miles Workman is that (and I'm paraphrasing) we're already now in the sweet spot when it comes to New Zealanders "filling the hole" of missing overseas tourists. Yep, we're currently in the 'low' tourism season – but what is happening is that Kiwis who might normally be bounding off somewhere warm for a winter break are spending time out and about in NZ and giving tourism operators at least some business. So, they are to some extent replacing at the moment what would be relatively low numbers of overseas tourists.
But come summer of course and, most Kiwis are still going to be around, (maybe some will be sunning themselves in the Cook Islands?) However, loads and loads of overseas tourists that normally come in and really get the wheels turning won't be here. So, that's when the impact is really going to be felt.
Hence the real possibility that come the end of this year and into next we'll be having that unwanted 'double dip' back into recession.
Much is going to continue to depend on the appetite of Kiwis to spend. And much of course, as ever, will depend on the virus.
If things go wrong in that regard then we may be in for a 'WW' - for yes, there are folks who have identified that as a 'thing' as well.