Brian Fallow asks just how freaked out or sanguine we should be about burgeoning public debt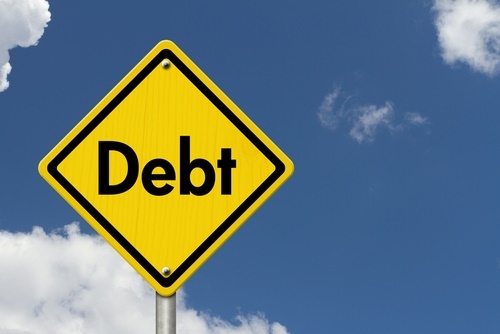 By Brian Fallow
As the electioneering ramps up a key point of contention between parties will be how freaked out or sanguine we should be about burgeoning public debt.
The Budget projected net government debt will rise from around $60 billion pre-Covid to $200 billion in four years' time, or from under 20% to around 54% of gross domestic product. These numbers will be updated in the pre-election fiscal and economic update shortly.
So we have National and Act declaring that all that debt has to be repaid, you know, and Labour must come clean about what taxes it plans to increase.
And we have Labour pointing to National's talk of reducing net debt to around 30% of GDP by 2030 or thereabouts as a recipe for austerity and demanding it come clean about what spending it plans to cut.
But all of this rather reductive way of framing the issue ignores a couple of things, one elementary, the other (for us) novel.
Taken literally it is wrong to say government debt has to be repaid. It almost never falls in dollar terms. As bonds mature new ones are issued.
Instead the usual metric of fiscal prudence is the ratio of net debt to GDP – and that's nominal GDP, a proxy for the tax base, which increases at the real growth rate plus inflation.
A better metric would be finance costs, or the Crown's interest bill, which reflects both the level of debt and interest rates applying to it.
The Treasury projects that the interest bill will rise from $3.7 billion or 1.3% of GDP in the fiscal year just ended to $13 billion or 2.6% of GDP in 10 years' time. The projections assume no policy change and beyond 2024 no business cycle, but an expectation that the 10-year bond yield will have recovered to around 3.5% by 2030.
But the state's interest cost is also affected by the other factor the political rhetoric glosses over, quantitative easing.
It makes a difference whether debt the Government issues is held by private sector custodians of people's savings or has been bought up with freshly printed money by a central bank which is, after all, part of the core Crown.
The Reserve Bank has been buying bonds with gusto since March and by the end of June had $22 billion on its books. It has continued buying at a rate of around $900 million a week. Essentially it has been monetising the deficit at that rate.
Market economists expect it to raise its self-imposed cap of $60 billion for the large scale asset programme, perhaps as soon as next week's monetary policy statement, and extend the timeframe for the programme.
It has indicated it would be uncomfortable holding more than half of the total stock of government debt, however, lest the bond market become illiquid and dysfunctional.
Quantitative easing is not costless or riskless.
It expands the supply of base money, specifically the aggregate level of settlement cash that trading banks have on deposit at the RBNZ, on which it pays interest at the official cash rate. But right now that is just 0.25% and may even go negative some time next year.
To ignore this conspicuous feature of public finances at the moment while inviting alarm about the mounting debt level is arguably to exaggerate the problem by as much as a factor of two.
I put that proposition to National's finance spokesman Paul Goldsmith this week at an event organised by the government and public relation firm Silvereye.
He had just told us, "Our big worry is that the Government is planning to spend whatever it takes to keep their [poll] numbers up until September 19th and on the  20th they will present everyone with the bill, which is higher taxes, and that is the last thing New Zealand needs at the moment."
Goldsmith said now was not the time to reduce taxes  – beyond inflation indexing the income tax thresholds and accelerated depreciation – and that talk of austerity and $80 billion of cuts was nonsense.
"But you do need to have a path to get [debt] back under control to a prudent level over an extended period."
His plan for that is to deliver, through business friendly regulatory settings, a higher economic growth rate than the Treasury is projecting and to keep a tighter fiscal rein, for example by shaving a few hundred million off the annual operating allowance for new spending, and suspending contributions to the New Zealand Superannuation Fund.
"Does it matter in a world when central banks are printing money like nobody's business? I don't think you can find anyone in the world who can give you a clear answer to that question of what will be the consequences of all the quantitative easing," he said.
"To my mind, if money is created and put into the system eventually it will have an impact of some sort and the most logical one is inflation at some point. We seem to be very far away from that at the moment. But I do think there is a big difference between what you can get away with as the US or EU or China, and what you can get away with as a very small country with your own currency and reliant on the support of capital markets generally."
People commonly said New Zealand had nothing to worry about, when its public debt was so low compared to most other developed countries. Pre-Covid the average level of net public debt to GDP across advanced economies was already 76% of GDP.
But New Zealand has a very high level of private (especially household) debt.
"And that is why over the past three decades we have held the view it makes sense for the government's debt to be relatively modest at around 20% of GDP. Now I think the world has changed a bit and we can afford to be a bit more relaxed about that. But not totally relaxed. Because of that pressure of being a small isolated country prone to natural disasters and biological threats it makes the have a moderate and responsible approach to getting on top of it," he said.
"But I agree fundamentally we don't have to get obsessed about it and we are not saying we have to get down to an exact number by an exact date no matter what happens."
When asked what the point of suspending contributions to the Super Fund would be when it just shrinks both sides of the balance sheet and does not reduce the obligations future taxpayers have to future superannuitants, Goldsmith said not many people right now were increasing their mortgage to put it on the stock exchange.
"Yes, it doesn't change our ultimate position, although the debt has to be paid back whereas any investment can go up or go down."