Shamubeel Eaqub assesses the economic picture in the context of Covid-19 and the looming election and encourages voters to engage with their local candidates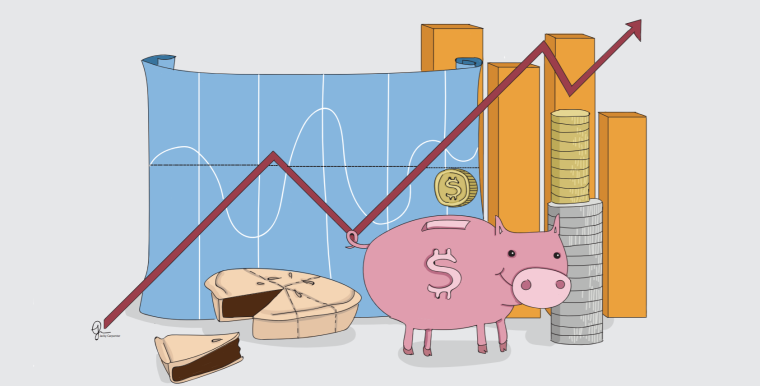 By Shamubeel Eaqub*
(This article is part of Interest.co.nz's Election Series).
That we are living through unprecedented times is now cliche. But it questions gradualism in our structural economic and other policies. This election should be a test of our values, ambitions, and courageous policy making. We have seen little evidence of that from our major political parties to date. 
Biggest economic upheaval 
The pandemic recession has been one of the largest and deepest on record. Hours worked, which tracks economic growth closely, fell by 10% in the second quarter of 2020. It was the largest drop in quarterly growth in our data going back to 1934.
The economic upheaval is easy to see in job losses. The number of people accessing welfare (Jobseeker and Covid Income Relief Payment) has increased by 75,000 people since mid-March. We have lost nearly as many jobs in six months, as we did in the entire GFC (80,000 over 18 months). 
There is unfortunately more to come. The resurgence of Covid-19 in Auckland, and other parts of the world, will continue to impact our export markets (boosting demand for some products like meat and fruit, but decreasing demand for others) and imports (as supply chains remain volatile, and cautious households and businesses invest less). 
Closed borders mean our international tourism sector, which make up nearly half of all tourism spending, has been hit hard. But the overall impact may be less dire than feared. New Zealanders saved a lot during the lockdowns, and they aren't going on overseas holidays. Together this could limit the fall in overall tourism to around 25%. Some regions that are good at regional tourism could even be better off. 
The alternative 
When thinking about the economic cost of Covid, there is a common misconception that the alternative path is a life back to normal. No country is back to normal. Instead we need to compare ourselves to an alternative that we think would deliver less economic damage, kill less people, and lead to lower lifelong complications from Covid-19 infection. The calculus is not easy.  
There are no easy alternatives. Different nations are taking different approaches on health and economic fronts. We can see that the economic shock is real - either because of government imposed restrictions, or because of changes in behaviour (not going out, working from home), or because of economic contagion from trading partners. 
My preliminary workings suggest that before the Auckland resurgence New Zealand's GDP was better off by about $6 billion compared to Sweden and with far fewer deaths (around 2,800, which is worth $1.7 billion on quality adjusted life years basis and $15.8 billion on a statistics value of life basis). Early infections, when the medical and public health responses were not ready, meant higher levels of deaths and infections. 
However, the economic impacts do need to be considered in the context of much smaller fiscal stimulus in Sweden, around half of that in New Zealand (11% vs 21% of GDP, according to the IMF). 
No playbook 
There is no economic, business or policy playbook. Households, businesses and policy makers are doing it all on the fly. There is tentative evidence that we are learning by doing. For example, job ad listings on Trade Me were up nearly 50% under recent restrictions, compared to the first lockdown. Some businesses knew how to navigate the restrictions better. We all need to learn how to adapt, because there is no clear sight of an end to this pandemic. 
There have also been some lasting changes. For example, nearly a million people worked from home during the first lockdown - double the usual. Even after the lockdowns ended, Chorus broadband upstream data volumes suggest around 20% have continued, a lot of it people working some days from home. At the margin, this has reduced traffic congestion, reduced spending in city centres, and boosted suburban spending. 
Policy response 
Initial fiscal policy response had been focussed on boosting health capacity, and preserving jobs and businesses. As wage subsidies have rolled off there hasn't been a big surge in job losses. Tentatively at least wage subsidies appear to have blunted the recession so far, just as it did following the Canterbury earthquakes a decade ago. We estimate that wage subsidies may have saved or at least delayed the loss of up to 200,000 jobs.
In total, government borrowing is set to rise to over 50% of GDP, from less than 20% before the pandemic, similar to the last peak in the early 1990s. Those with grey hair will not think back to that association fondly. But current very low interest rates and our comparatively low government borrowing among OECD countries suggest we do not have the same urgency to reduce debt through austerity or tax increases. 
The Reserve Bank (RBNZ) has also unleashed quantitative easing. Negative interest rates are on the horizon. The price of credit is not really the constraint right now, rather access to credit. In a recession, banks are reluctant to lend and households and businesses reluctant to invest. The solution of course is to provide fiscal stimulus, ideally in public infrastructure that is both job rich and will improve long term economic growth. 
What next? 
The economic and policy conversations are still largely focussed on the immediate response to the crisis, even with voting to start in early October. There are some lessons from the pandemic so far. 
First, risks appear abstract until we are forced to deal with them. The deep and long recession will expose the weaknesses in welfare, education and housing. 
Second, even when there are stark tradeoffs, by trusting the public with the technical details, supported by good communication this can build a broad base of support. So, big and bold policies are possible. 
Third, this pandemic will pass. But the legacy of it will live on for much longer. How will we unwind all the debt? Will we fatalistically dump it on our kids? Will we raise taxes or slash public services? Do we need to? Can we just get some money from the money tree? What's the RBNZ for anymore? 
Elections are largely about the nature or makeup of people in parliament, not the principles or policies of government. I have little confidence that our political parties will be able to articulate and deliver a bold and ambitious economic or policy agenda. Instead, in this election we have a small choice. Engage with the local candidates vying to be elected to understand their values and vote for what aligns with yours. 
---
* Shamubeel Eaqub is an economist and partner at Sense Partners.