Jenée Tibshraeny provides a reminder of how deep the economy's reliance on the property market goes as we ponder Labour's caution on tax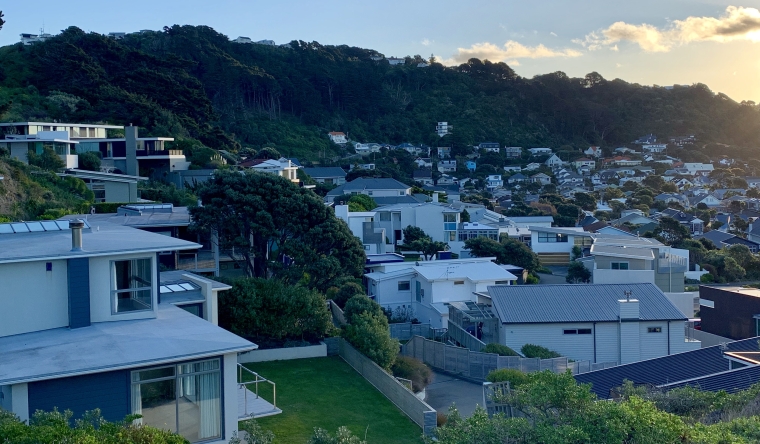 By Jenée Tibshraeny
The Labour Party's policy to introduce a new income tax rate of 39% on income over $180,000 is a safe, if not tokenistic, move.
The politics behind its call is obvious - the party doesn't want to rock the boat this close to an election.
Yes, it has earned a lot of political capital from its Covid-19 response, so could arguably make some attempt to be a little more "transformational".
However, Labour's finance spokesperson Grant Robertson is of the view there's little public appetite for further change, on top of what Covid-19 has thrown at us, so now's the time for "stability, certainty and balance".
But perhaps more importantly, he knows if Labour gives an inch on the tax front, the Opposition will take a mile.
National will also keep pushing the line that should Labour and the Greens form a coalition, Labour might be forced to adopt some of the Greens' more 'out there' tax policies.
Labour is sensitive to the issue. Jacinda Ardern didn't join Robertson to make the policy announcement, keeping "Brand Jacinda" clear of tax.
The politics behind the policy is clear. Here's a simplified version of the economics - which will also be obvious to interest.co.nz readers:
Our financial system in built on housing.
The value of outstanding New Zealand-registered bank loans secured against housing is $282 billion.
This is equivalent to 59% of all bank loans, which comprise 77% of bank assets. These bank assets make up the bulk of the country's financial system: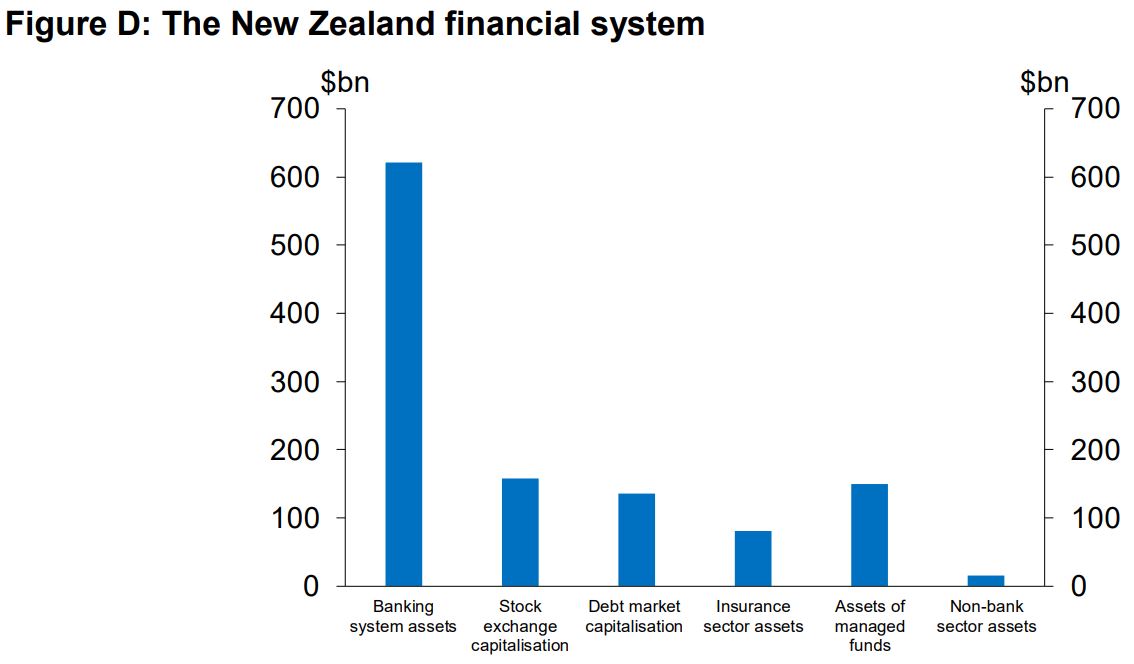 The value of these bank assets relative to the size of the New Zealand economy is enormous by international standards: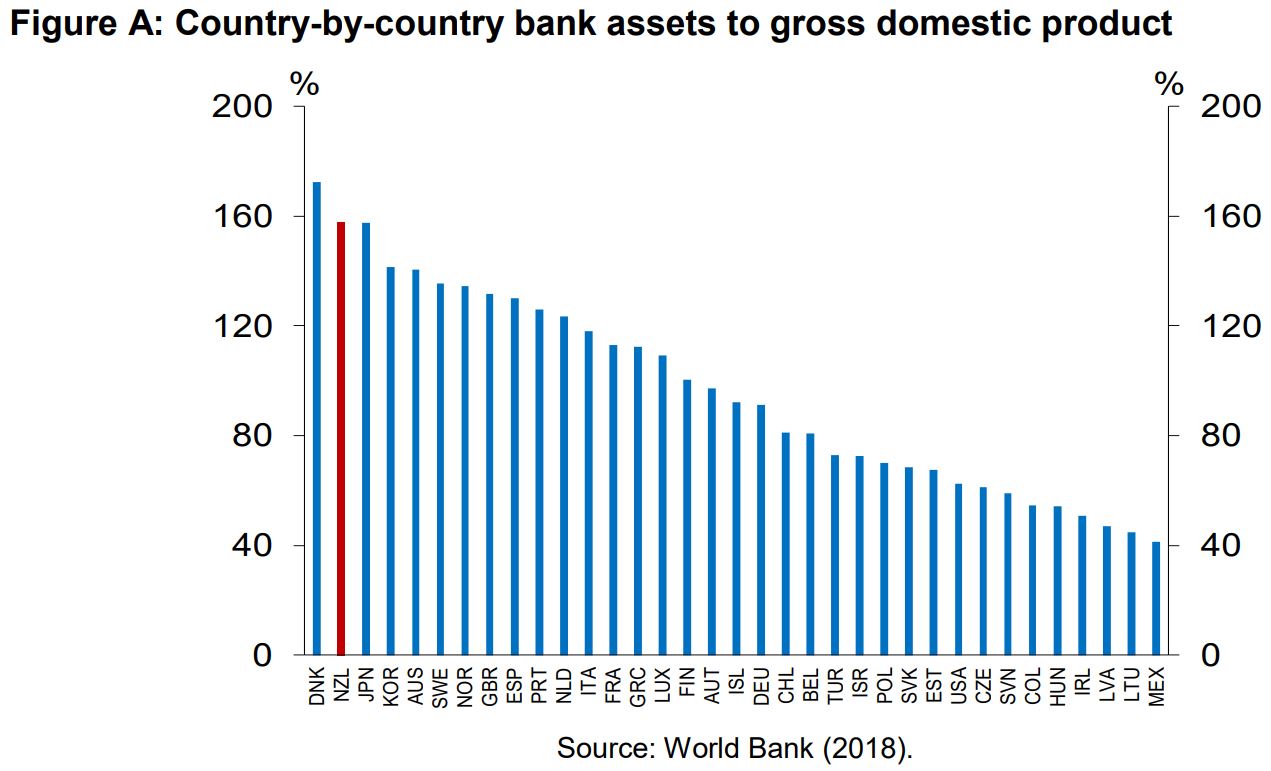 The financial system relies on house price growth and the country's tax system supports this: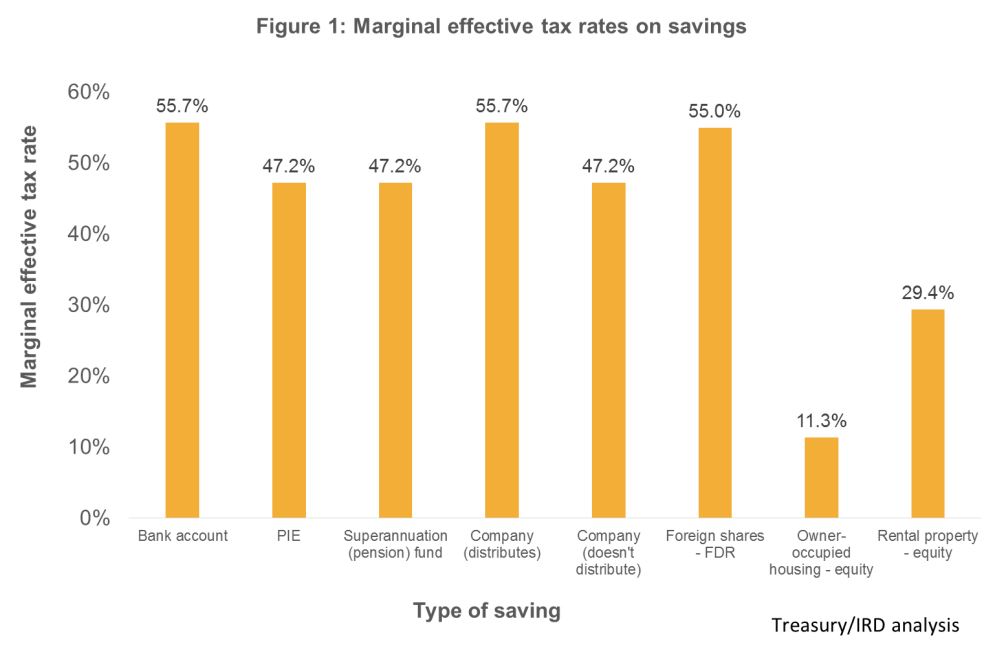 New Zealand's approach towards monetary policy also supports this.
If inflation and employment fall below target levels, the Reserve Bank is required to use its tools (the Official Cash Rate, quantitative easing, etc) - which aim to lower interest rates - to get the economy back on track.
What do lower interest rates do? Encourage people to take their money out of the bank and invest it in property or shares, driving up asset prices.
High levels of immigration and a convoluted Resource Management Act, and thus supply falling behind demand, have also contributed to house price growth in recent years.
With this combination of factors, it's no wonder housing and land values, and thus households' net wealth, has grown much more on an annual basis than median weekly income earnings (income from wages and salaries, self-employment, and government transfers):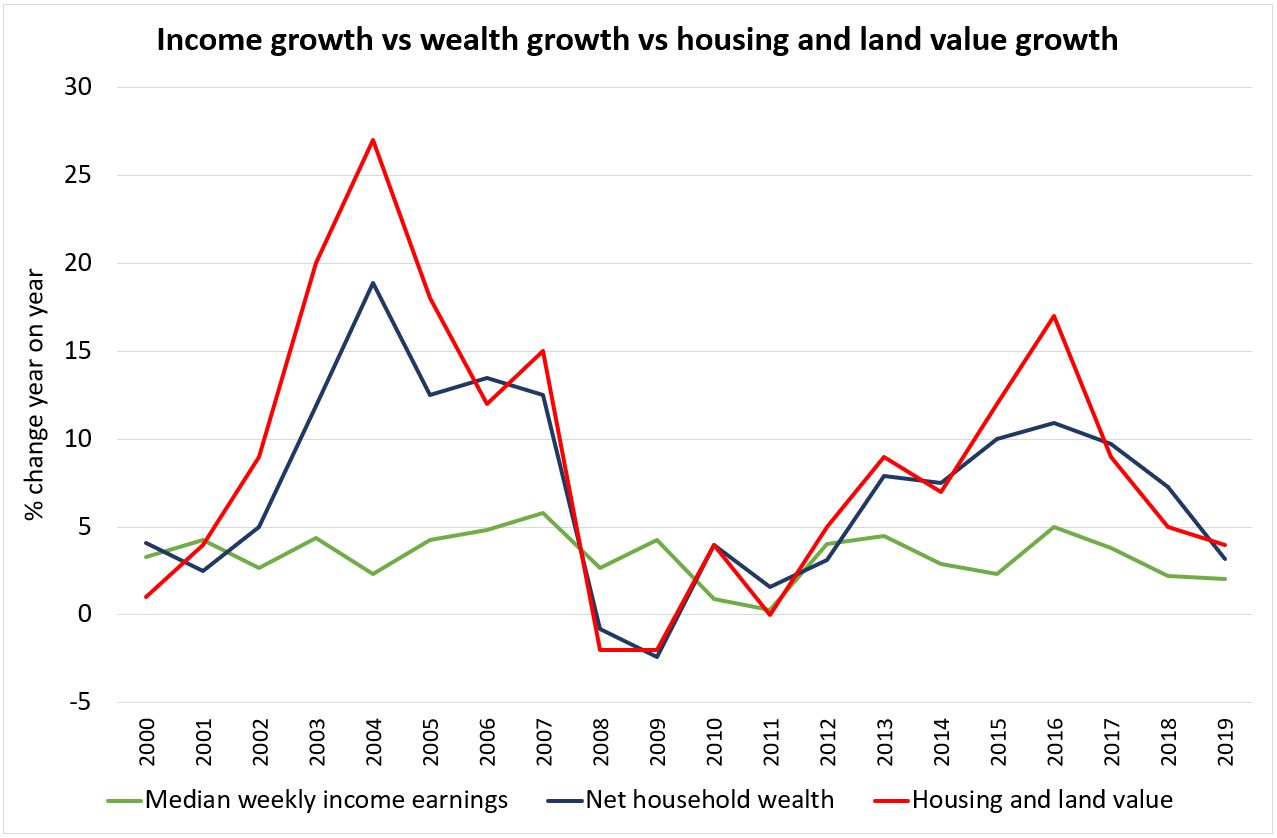 The country's housing and land value has now reached $1.2 trillion - more than five times that which it was 20 years. $1.2 trillion is also about four times that of the country's annual gross domestic product (GDP):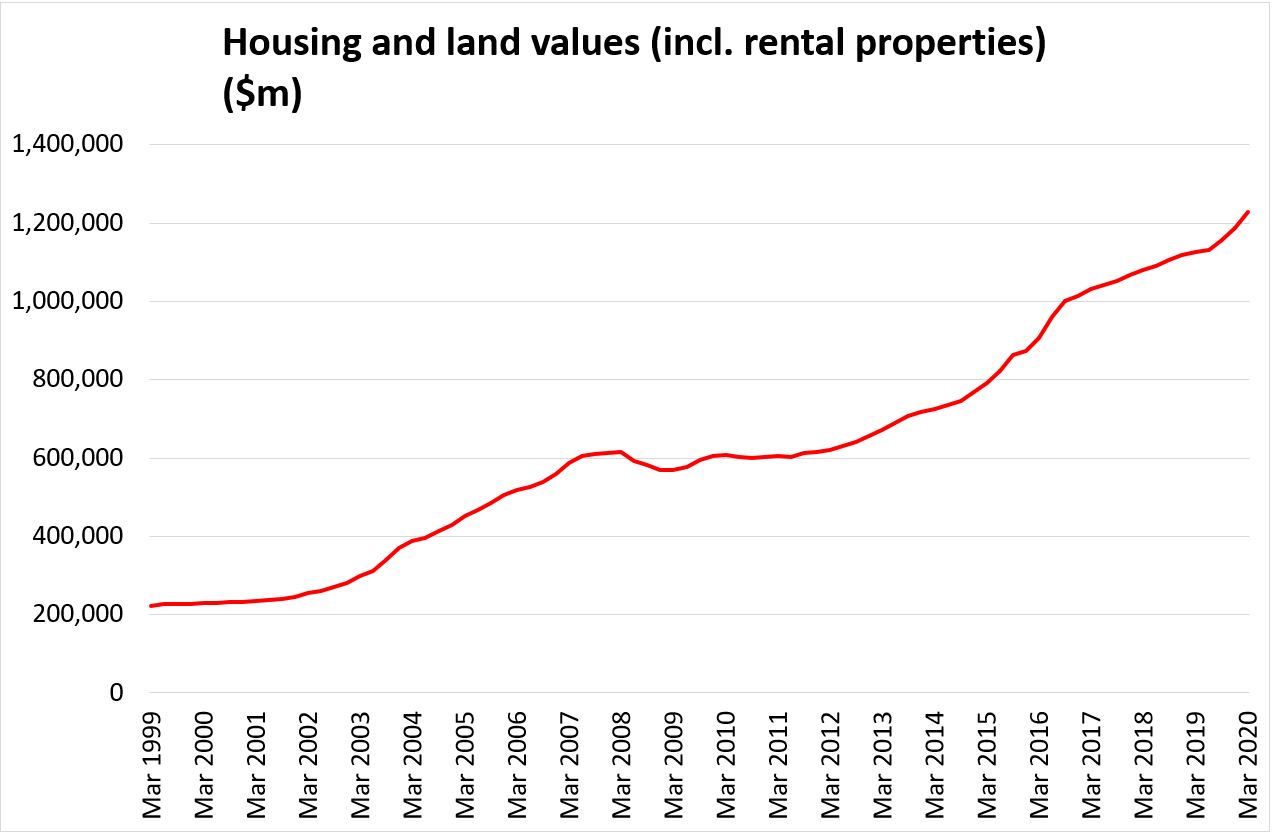 Logic would say New Zealand has over many years been putting too may eggs in the housing basket, and the government needs to remove the incentives to change this - if not from an equity or equality perspective, then from a financial stability perspective.
But doing anything to erode confidence in, let alone decrease the value of, the behemoth that is the housing market, takes a very brave government.
A government led by this Labour Party is not that government.
Robertson's steady as she goes approach aimed at providing certainty and thus confidence is a fair one. It made particular sense at the May budget when there was little understanding around Covid-19 and where it would take us.
But we have a slightly clearer idea now. The spread of the virus is at bay. It is time to start the discussion around the relationship between the tax system and the country's housing giant, not completely shut it down for another term of government.
Covid-19 is already forcing structural changes to the economy. If it's too difficult politically to pivot the economy in a more sustainable direction now, it'll be near impossible once people settle into the new norm and the stimulus being provided further entrenches wealth created from assets.