David Hargreaves says with the NZ borders closed, now is when we should be having a national discussion on migration and population - so why aren't we?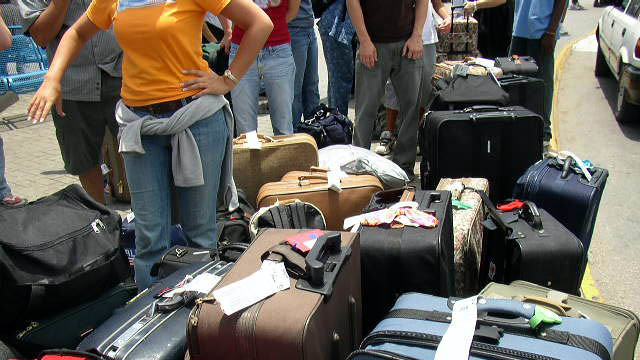 Opportunities are not always obvious - perhaps that's why they are such opportunities.
The closure of New Zealand's borders while the Covid crisis rages has actually provided us with an opportunity to tackle the much vexed question of migration/population. But there's no evidence of any appetite from the powers to be to start the national conversation we should have on this subject.
I've argued for some time with anybody who will listen that this country should have a population strategy.
We should, as much as is possible decide what the ideal sized population is for the size of our country and the type of country we aspire to be.
The general impression I get - and certainly it's one seemingly pushed by interest.co.nz commenters - is that we have enough people now. Indeed, some would like to see us REDUCE the population from here.
But okay, let's take for arguments' sake that we decided that 5 million was enough, then just that mere decision would then inform what happens once the borders open again.
It's the ideal time now to be getting our heads around this.
Migration and population growth have forever it seems been treated as something that just happen. 
We don't have control over who decides to reproduce and when, nor do we have any control on the whims of Kiwis who might decide to develop wings and fly off overseas (in non-Covid times), but we do have control over who comes into the country.
It seems to me we've never looked at inbound migration with the kind of dispassionate detachment it actually needs.
It invariably becomes an emotional and a political issue. 
Really it should not be at all.
What we need to do is first decide what sized population we want.
What do we want?
Then we decide what we 'want' from a migration policy. What is the purpose for allowing migrants to come into New Zealand. What do we as a country want to achieve by having migrants come in?
As I say, this always seems to become an emotional, emotive issue. When it shouldn't.
The one area where it becomes somewhat different is refugees and what approach is taken there. I take that as essentially separate from the overall migration question. I think New Zealand needs to be seen to 'do its bit' with refugees. But in reality the numbers would not be that great, assuming we don't decide to take proportionately more than other countries. And I honestly wouldn't mind - if that's what we decided. But let's make that decision. Let's not do it ad hoc.
And ad hoc-ery has been the problem with migration. It's something that's just been allowed to happen. The previous National Government, without ever really stating as such used migration as a way of juicing up our GDP, although of course it did little for our per capita GDP.
The current, now outgoing, coalition Government has for the most part resisted meaningful change to the status quo. Large numbers of migrants continued to come in prior to the virus outbreak.
I'm not at all unsympathetic to those in industries struggling to attach the right levels of skills, or indeed those willing to do menial jobs. 
We are stuck with Kiwis
At a very basic level though we should as a country be aiming to gainfully employ every person that's born in New Zealand. It's not good enough to just put some people on the scrap heap as 'useless' and bring in workers from overseas to do jobs instead. The point is, you are stuck with people who are born here and giving jobs to overseas workers at their expense is only going to make those who might find themselves outside the NZ workforce more like outsiders. 
It's just too easy to say, oh, I can't be bothered training these people up, let's bring ready-trained people in. 
Does it mean we don't let anybody in? Well, no. But let's decide - based on the population size we want, whether we can afford to let specific migrants in and what we want to achieve as a country by letting them in.
That's might sound quite selfish. But our borders are one thing we as a country do have some control over. And likewise the size of our population.
What happens if we don then get a 'brain drain' of people starting to leave the country in big numbers again? 
Well, I think look at that situation when it arises. If we are losing large numbers of skilled people on what looks like a permanent basis then sure, some rise in inbound migration - in a very specific way - could be looked at.
It's the use of the word 'specific' that's important here. 
'Accidental immigration'
What we have had in New Zealand in recent years has been large scale population growth via 'accidental' immigration.
I'm just throwing some ideas around here. I don't claim to have all the answers on this subject.
But it's a subject on which there does need to be a national conversation. We've never properly had one. NOW is the ideal time when migration is to all intents and purposes on hold.
Will we as a country take this very unusual opportunity that has present itself then, and have that conversation?
Well, it doesn't look like we are doing so to date does it?
Perhaps this is something the next Government might give proper consideration to. But I'm not going to hold my breath.