Terry Baucher outlines a potential menu to rein in soaring house prices featuring the application of the thin capitalisation regime to investment property, and reintroduced and stricter LVR restrictions for all buyers except first home buyers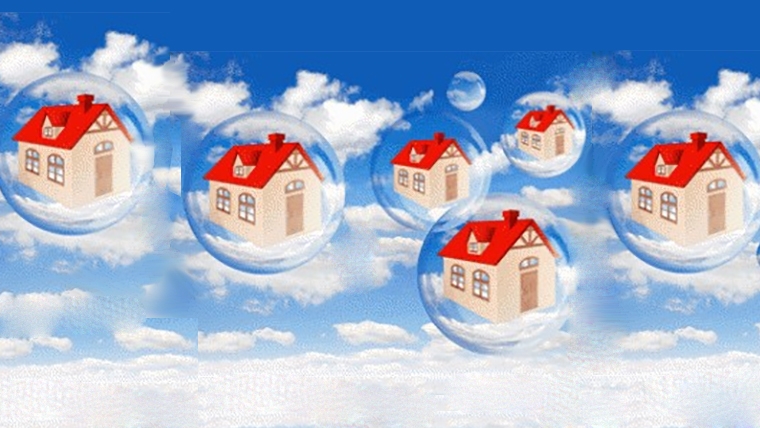 By Terry Baucher*
(This article is part of Interest.co.nz's Election Series).
This election would be a good time for the politicians to stop kicking the tax can down the road. The torpor which in the past 30 years has settled over the issue of what we tax and how much we tax has resulted in growing income and wealth inequality, under-funded health services, underinvestment in infrastructure, an unsustainable superannuation policy, an increasingly stressed environment and most critical for many New Zealanders, seemingly uncontrollable housing prices.  
The accumulation of these matters means that whichever group of parties form the next government they will need to look beyond the immediate problem of responding to Covid-19 and start addressing these other issues. When it comes to housing although a capital gains tax (CGT) is often suggested maybe an alternative approach might be to restrict the supply of capital and generous tax deductions.
New Zealand is unique in that we do not have a comprehensive CGT, nor do we have any form of gift or estate tax. It's rare for any jurisdiction to effectively exempt such a large chunk of capital from the tax base. Consequently, for over 30 years overseas organisations such as the IMF and the OECD have been advising governments of both hues to introduce a CGT. The calls have been repeated so often that I imagine their tone is now at the "FFS! How many times do you need to be told?" stage.
But Jacinda Ardern ruled out a CGT during her leadership and both ACT and National opposed the Tax Working Group's proposed CGT. Although the Greens are proposing a wealth tax this is presently opposed by its likely coalition partner, Labour. The most likely post-election scenario is there will be no CGT and there won't be a wealth tax either. Against this background, what measures could a government take to address the issues of wealth inequality and runaway house prices?
I suggest that tackling accelerating house prices involves not only increasing supply and removing planning restrictions, but also restricting the access of funds. It is apparent the present easy availability of credit is a huge factor in driving global property prices. This points to the Reserve Bank (RBNZ) re-imposing loan-to-value ratio (LVR) restrictions for all but first-time buyers.
First home buyers are still an important part of the housing market but LVRs aside, raising a deposit of 20% when median house prices in Auckland are racing towards one million dollars is a daunting task. With trillions of dollars of capital looking for a home, turning off the tap by increasing LVRs for investors and non-first home buyers seems the most effective way of slowing house prices and bringing some stability to that market. Based on last week's Newshub Leader's debate this would seem to be something both Labour and National could accept.  
I suggest LVRs for investors should be at least 50% and maybe even higher. If the RBNZ wanted to take the heat out of the market it could also consider whether LVRs of at least 30% apply to everyone except first home buyers. To head off commercial property inflation the RBNZ might even extend LVRs to commercial property although banks are naturally more cautious about lending in this sector.
In relation to actual tax measures that can be taken, the current government, introduced loss ring-fencing and extended the bright-line test (a de facto CGT) to property sales made within five years. But what else could be done?
One approach would be to apply the thin capitalisation regime to investment properties. At present, if a business such as Microsoft wanted to invest substantially in New Zealand, the interest deductions that it can claim on any debt funding provided are restricted if the debt to asset ratio exceeds 60%. Restrictions also apply to the interest rate that can be charged on the debt funding.  
Applying the thin capitalisation regime would tackle the ability of investors to use debt to leverage up their investments which is another way first home buyers can be priced out of the market. 
But more direct action could be taken to address a strange anomaly under our tax rules. At present interest deductions are, with the exception of the thin capitalisation rules, generally fully allowable if incurred in deriving gross income.
The deduction relates to the rental income that is being derived from the underlying property being financed. 
However, the economic returns from property are twofold: firstly, in the form of taxed rental income and secondly in untaxed capital growth. The present treatment therefore gives an allowable interest deduction for both taxed and untaxed gains. This generous treatment together with the banks willingness to lend freely practically makes property a one way bet. An interest restriction rule, whether it is in the form of thin capitalisation or some other means, seems to me to be both an equitable approach and a good means of putting a handbrake on housing prices.
Such a move would complicate the tax system. The first draft of the ring-fencing rules eventually introduced last year were so complicated they were considered unworkable and then redrafted entirely. An alternative and simpler approach would be to remove the loss ring-fencing rules and allow interest deductions in full, but the eventual property disposal would be taxable. In other words, an investor can get the value of the deductions now in exchange for a future tax liability.  
Whether a government will have the courage to take strong measures relating to capital taxation remains to be seen. A cynic might say that the chances of that at present are relatively low. However, there is an increasing likelihood that an attempt to kick the capital taxation can further down the road might just see the can rebound and hit the kicker. Which would definitely be a "FFS!" moment.
---
*Terry Baucher is director of tax advisory firm Baucher Consulting.