Gareth Vaughan on the central bank propping up a share market, an obituary for a failed presidency, trusts slipping through the crackdown cracks, the buy now pay later bubble & Iran's struggles with bitcoin mining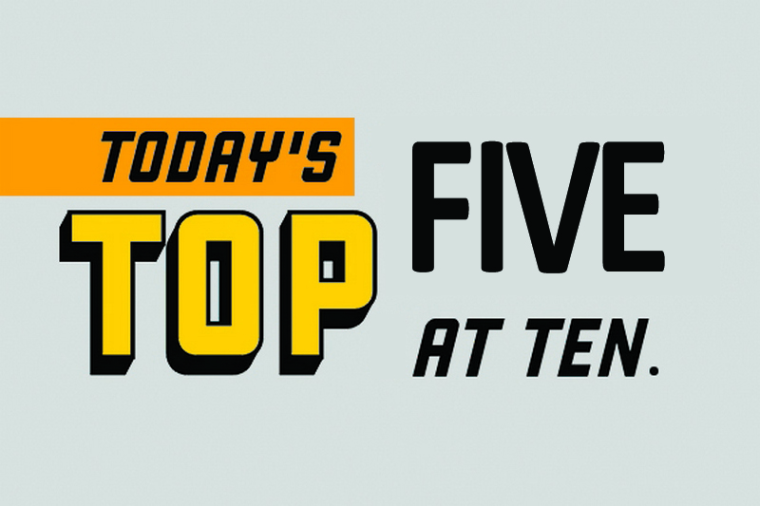 This Top 5 comes from interest.co.nz's Gareth Vaughan.
As always, we welcome your additions in the comments below or via email to david.chaston@interest.co.nz. And if you're interested in contributing the occasional Top 5 yourself, contact gareth.vaughan@interest.co.nz.
Given the inauguration of Joe Biden as the 46th President of the United States this week, I probably should be looking ahead to what we can expect in this new Biden era. But I can't help but take a last look back at the extraordinary Donald Trump presidency.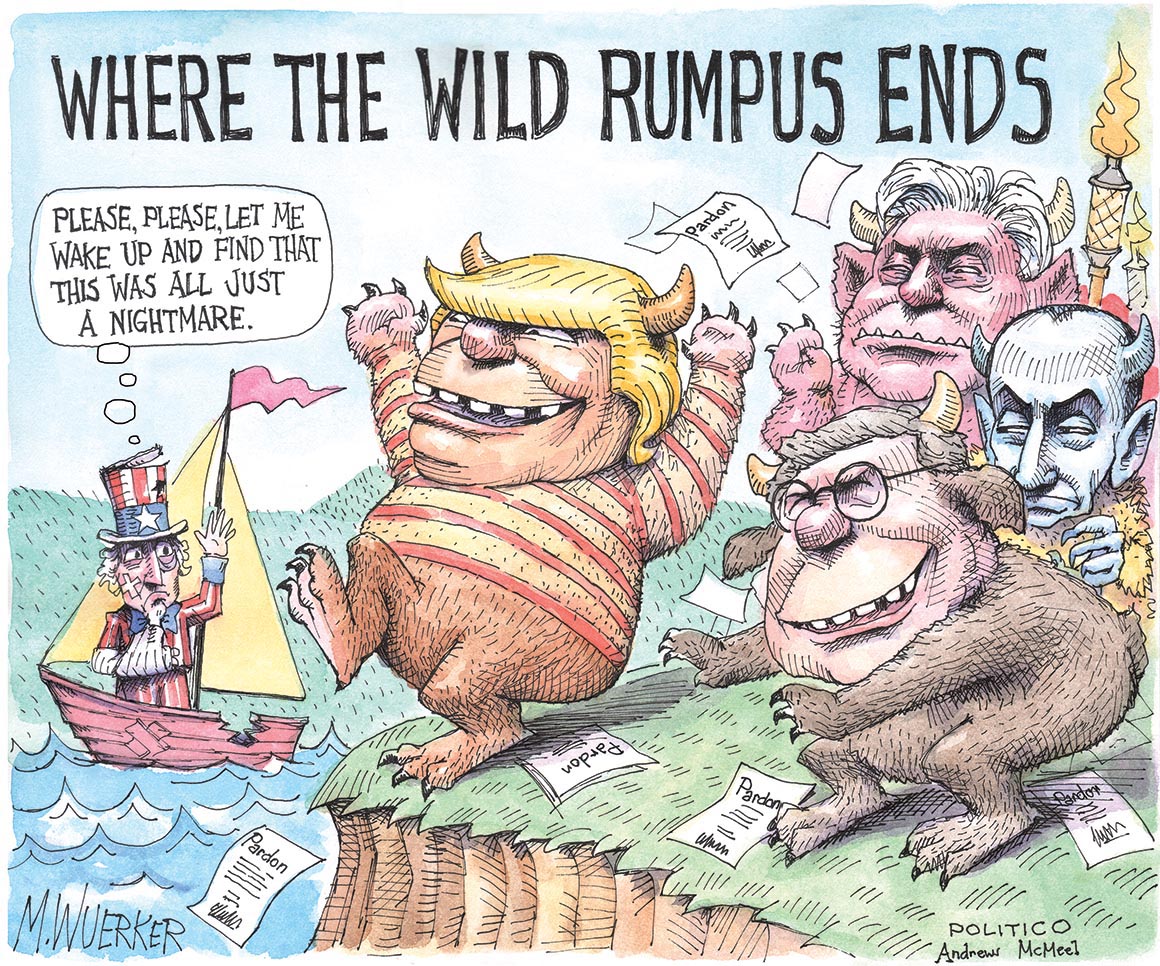 Cartoon: Matt Wuerker, Politico.
1) Obituary for a failed presidency.
Donald Trump has left the building and his tumultuous term as US President is over. In The New Yorker Susan B Glasser has a superb obituary.
This bit really resonates with me.
And so we are ending these four years having learned not that Donald Trump is a bad man—the evidence of that was already voluminous and incontrovertible before he entered politics—but that there are millions of Americans who were willing to overthrow our constitutional system in order to keep him in power, who would follow Trump's dark lies rather than acknowledge unwelcome truths.
During the 2016 presidential campaign I understood the legitimate frustration and anger many Americans felt towards the status quo and the establishment in a post Global Financial Crisis world. But what I couldn't get my head around was why anyone, if they'd done their homework on who and what Trump was, thought he could be a saviour. He was never going to be.
That said 74 million Americans voted for him in November last year after he'd been their president for four years. There'll be a whole range of reasons why, and a whole range of different types of people among them. I think it's fair to say things are going to remain interesting in the US for some time to come. And we'll be hearing plenty more about Trump and Trumpism.
There are some antecedents for Trump's failures in the long record of American Presidents, of course. Woodrow Wilson botched the handling of a pandemic in 1918; L.B.J. and Richard Nixon lied to the American public about Vietnam and much else besides. Bill Clinton and Andrew Johnson were impeached; many Presidents were outright bigots and philanderers. But none before Trump was all of those things at once, and that in the end will be the lasting embarrassment that Trump bears with him to Mar-a-Lago.

On the eve of his Inauguration, exactly four years ago today, Trump attended a glittering fireworks display at the Lincoln Memorial. "We're going to work together," he said. "We are going to make America great again—and, I'll add, greater than ever before." History will be brutally clear on this: he did not.
A friend in the US also sent me this article, by Timothy Snyder, the Levin professor of history at Yale University. It includes this cracker paragraph.
Post-truth is pre-fascism, and Trump has been our post-truth president. When we give up on truth, we concede power to those with the wealth and charisma to create spectacle in its place. Without agreement about some basic facts, citizens cannot form the civil society that would allow them to defend themselves. If we lose the institutions that produce facts that are pertinent to us, then we tend to wallow in attractive abstractions and fictions. Truth defends itself particularly poorly when there is not very much of it around, and the era of Trump — like the era of Vladimir Putin in Russia — is one of the decline of local news. Social media is no substitute: It supercharges the mental habits by which we seek emotional stimulation and comfort, which means losing the distinction between what feels true and what actually is true.
President Biden has removed the Diet Coke button. When @ShippersUnbound and I interviewed Donald Trump in 2019, we became fascinated by what the little red button did. Eventually Trump pressed it, and a butler swiftly brought in a Diet Coke on a silver platter. It's gone now. pic.twitter.com/rFzhPaHYjk

— Tom Newton Dunn (@tnewtondunn) January 21, 2021
2) Surprise, surprise: Trusts among the loopholes in a shell company crackdown.
In December the International Consortium of Investigative Journalists (ICIJ) cheered long awaited US anti-money laundering reforms. The ICIJ, at the forefront of Panama Papers revelations in 2016 and the FinCEN files last year, said laws to stop the use of US shell companies by terrorists, human traffickers, arms dealers and kleptocrats, were to be enacted after more than a decade of lobbying and politicking. And there was even bipartisan support.
However, with the benefit of a deeper look, the ICIJ's Spencer Woodman has found some loopholes, as there always seems to be. For example, the law doesn't apply to some hedge funds and private equity firms. Big companies are exempt too. 
And surprise, surprise, Woodman says trusts could slip through the cracks.
Trusts are a preferred means of conveying generational wealth — and sometimes to avoid taxes and to hide and launder money, as ICIJ has previously reported. They are murky legal creatures: often, composed mainly of a contract dictating how the wealth they hold will be allocated. It can be difficult to determine who technically owns a trust's wealth before distributions are made, experts say. Unlike companies, trusts often do not register with any government.

The new law explicitly exempts certain types of charitable and semi-charitable trusts. Advocates are also concerned about the wider category of personal and family trusts slipping through the cracks because these entities might not fall into the new law's definition of a "company." For this reason, experts believe the new law could de facto exclude a wide swath of personal and family trusts.

"This is the biggest concern for me," said Gary Kalman, the director of Transparency International's United States office, adding that he believes that trusts are already one of the U.S.'s largest money laundering vulnerabilities. Kalman adds that it is possible that, during the implementation of the law, federal agencies could interpret its language to include some trusts — and the law mandates a study into problems that the lack of trust ownership information poses.
Regular interest.co.nz readers may recall our stories on the NZ Government's proposals to improve the transparency of the beneficial ownership of NZ companies and limited partnerships. They may also recall trusts will be excluded from these. That's even though the NZ Police acknowledge trusts as an extremely attractive vehicle for money launderers and terrorism financiers to use to hide the identity of beneficial owners.
In terms of where the NZ Government is at with plans to improve beneficial ownership transparency, I asked a spokeswoman for new Commerce and Consumer Affairs Minister David Clark just before Christmas.
The project was delayed pre-lockdown while funding issues were being worked through. While there has been some progress on this work, the incoming Government is yet to make a decision on its relative priority. Decisions are expected in early 2021.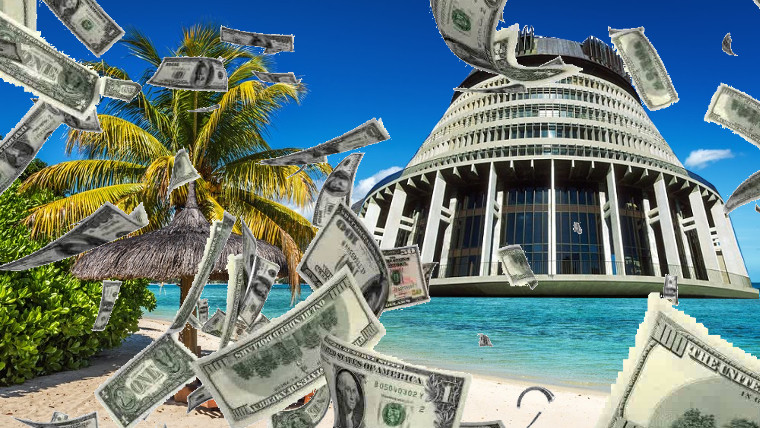 3) The buy now pay later bubble – unregulated and unprofitable.
Grant Halverson, CEO of retail banking and payments consultancy McLean Roche in Melbourne, has taken to LinkedIn to have a good crack at the buy now pay later sector (BNPL), and the unwillingness of Aussie regulators to regulate the sector.
Halverson goes as far as comparing BNPL later with collapsed German payments company Wirecard, and highlights the huge share market valuations BNPL companies enjoy.
Buy Now Pay Later (BNPL) has been hailed as one of Australian greatest innovations, yet the 'industry' is totally unregulated and protected by fawning politicians – just as Wirecard Germany was – will this massive bubble end up the same?

Australia's BNPL sector has 8 ASX listed stocks making no profits – yet have combined market cap of US$35.75 billion (A$45.8 billion) making one of the biggest tech bubbles globally. Total Revenues are a modest $891 million with 16.2 million 'customers' in 11 markets.
Among other things, he sees a bad debts problem.
Australian BNPL apps have excessively high bad debts and this is the key risk, along with longer term funding risks. The Australian sector has average bad debts of 30% of revenue which is four times higher than European BNPLs.

BNPL Fintechs do not use retail bank measures for bad debts - which use receivables as the key measure - as applied to personal loans, credit cards or auto loans. BNPLs instead use bad debts as a percent of sales, as this measure lowers bad debts substantially – yet bad debts are the biggest single expense.
Ultimately Halverson warns the bubble may burst in a costly manner.
The risk for Australian and global investors is if BNPL's US$35 billion bubble bursts it will be 3 times higher than Wirecard which cost investors US$12.5 billion - watch this space.
Here in NZ the Government is considering including BNPL merchant fees in its planned regulation of broader merchant service fees. You can see details on NZ BNPL service providers here.
4) A central bank propping up its country's share market.
With super low interest rates and a central bank undertaking quantitative easing (QE), it's often said that New Zealand's now following in the footsteps of a path well trodden by Japan. So it's interesting to hear that the Bank of Japan is reviewing its policies. 
Here RBNZ QE could see our central bank holding up to 60% of government bonds on issue. Aside from holding a huge volume of government bonds, in Japan these days the central bank is also a major equities holder via exchange-traded funds (ETFs) with holdings valued at ¥35 trillion yen (about NZ$468 billion). That's somewhere in the vicinity of 80% of Japan's ETF market.
The bank in November became the biggest single owner of Japanese equities and criticism is mounting that it is needlessly propping up a stock market trading around a 30-year high, while complicating any future normalization of policy.

"The BOJ will probably adjust its buying in a way that can't be seen as a retreat from monetary easing, considering the ETF purchases can fuel too much bullish market sentiment," said Shinichiro Kobayashi, chief economist at Mitsubishi UFJ Research & Consulting.
As at September last year, the Bank of Japan was the largest holder of Japanese government bonds with ¥542 trillion, accounting for 45.1% of the total outstanding. According to The Japan Times, the central bank's total assets at September stood at about ¥690 trillion, exceeding Japan's GDP.
Meanwhile, the suggestion has been made that the Bank of Japan might provide assistance to banks that lend to green and pro-digitalisation projects.
One creative step the BOJ could consider is paying interest to banks that lend to projects aimed at helping the economy become greener or more digitalized, former BOJ executive director Eiji Maeda said in a interview this week.
The Bank of Japan also has yield curve control targets of -0.1% for short-term interest rates and around 0% for 10-year bond yields.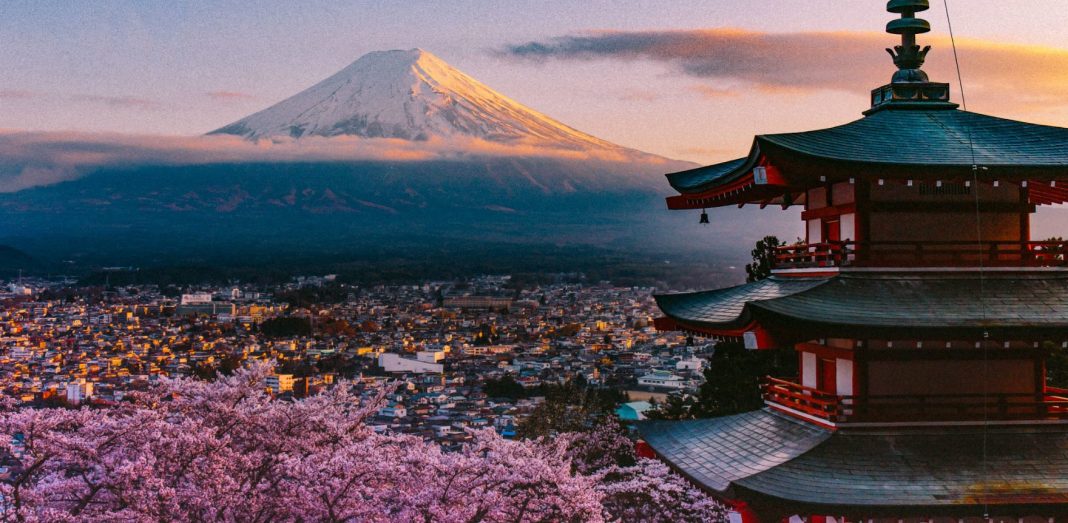 5) Cryptocurrency mining blamed for Iranian electricity woes.
Iranian cities have recently been swamped by smog and hit by by blackouts. Bloomberg reports the use of low-quality fuel and power-sucking cryptocurrency mining are being blamed for these problems.
The outages have been compounded by the mining of Bitcoin and other cryptocurrencies, which uses banks of high-powered computers to verify the legitimacy of transactions and create units of digital coin, government officials have said.

U.S. sanctions that have isolated Iran from global financial institutions have fueled a surge in cryptocurrency mining in the Islamic Republic, which has some of the cheapest electricity in the world.

The strains on the electricity grid led the government to start cracking down on illegal mining operations, and about 6,000 mining machines were recently confiscated in Markazi province, the managing director of the Markazi Electricity Supply Co., told ISNA.

A spokesman for the country's electricity industry apologized for the shutdowns on state TV and said power supplies to Bitcoin miners and industry have been strictly limited to meet domestic needs.
Dr Doom, Nouriel Roubini, is no fan of cryptocurrencies and is never someone to mince his words. Hence he took the opportunity of the recent bitcoin price fall to have another crack.
Bitcoin drops 25% from 41k to 31K in 2 days. 15% down in 24 hours. Most speculative, risky, scammed & manipulated pseudo-asset in human history. Its true value is still negative, not even 0, given the massive polluting externalities of its mining! A crappy environmental disaster!

— Nouriel Roubini (@Nouriel) January 11, 2021
For those interested in a deep dive into curious goings on in bitcoin trading, this article may be of interest.