Chris Trotter ponders whether Jacinda Ardern's Labour Party has found the same electoral sweet-spot that kept John Key's National Party in the mid-to-high 40s for the best part of a decade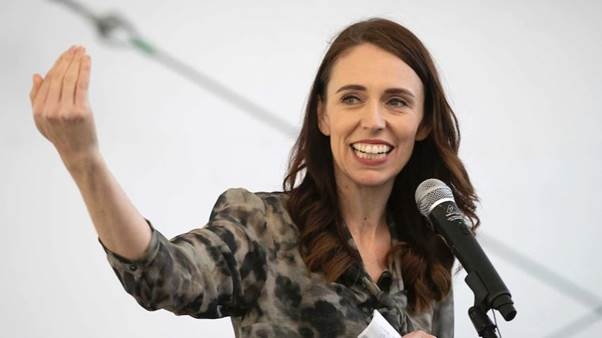 By Chris Trotter*
In the season of Matariki, it is fitting to look both backwards and forwards. Like the mid-winter festivals of the northern hemisphere, Matariki marks the pivot-point between death and re-birth. It is a time for taking stock and gathering strength before setting forth on the next stage of our human journey.
Something to take away from the 12 months just passed, is that this country has a huge capacity for solidarity and national unity. A recent survey conducted under the auspices of the World Health Organisation (WHO) found that 75% of New Zealanders considered their country to be more united as a consequence of the Covid-19 pandemic than it was before the virus struck. Those who described it as more divided represented just 23%. Only Singapore presented a more united population than New Zealand's.
The comparison with other Western nations is stark. Only 10% of Americans believe their country has emerged more united as a result of Covid-19. Fully 88% of them believe the virus has left the United States more divided. In the United Kingdom the divided/united breakdown was 54:42. Considerably more positive were our Australian cousins. Across the Tasman, 59% felt more united, and 39% more divided. The median result of the nations polled was: More Divided, 61%; More United, 34%.
Given New Zealand's high degree of national unity, the Labour Party's spectacular election victory in 2020 was entirely predictable. Clearly, Prime Minister Jacinda Ardern's "Team of Five Million" metaphor resonated loudly with an electorate that had, indeed, come together to fight a common foe. The WHO poll should also serve as a timely reminder to all those who sneered at the PM's messages of kindness and unity that it is they who are out-of-step with the popular mood – radically out-of-step.
Placed alongside the Colmar Brunton and Reid Research poll results, the WHO survey's numbers, might also be telling us something else. It is just possible that the resilience of Labour-Green support, and the Opposition parties' failure to fire, is a reflection of just how positive the experience of striving together collectively makes New Zealanders feel.
Good enough, apparently, for the many failures of the Sixth Labour Government to be forgiven. With tens-of-thousands on the waiting-list for a state house, and one-in-five Kiwi children being raised in poverty, many political observers were anticipating a steady decline in the Government's poll numbers as the euphoria of the 2020 election began to wear off. In reality, Labour's support is only marginally lower today than it was eight months ago. Nearly half of the electorate is not yet willing to shake off "Jacinda's" political spell.
The implications of Labour's unprecedented (at least under MMP) levels of popular support are intriguing. Could it be that Labour has found the same electoral sweet-spot that kept John Key's National Party in the mid-to-high 40s for the best part of a decade? Not on the basis of the same policies, of course, but on the basis of Labour finding itself in the rare position of being able to satisfy "Middle New Zealand" that it possesses a political leader, and a political programme, that meet the needs of the moment. What's more, those "needs" may encompass ideas and issues which, hitherto, have been regarded as far too radical for mainstream political parties to adopt.
Let's just say, for the sake of argument, that Labour's initial surge of national unity came, not with the onset of the pandemic, but earlier, in the wake of the Christchurch Mosque Shootings.
Let's further say that Ardern's handling of that tragedy – especially her inspired formulation "They Are Us" – had the effect of sensitising a majority of New Zealanders to the racially charged character of the "lone wolf" terrorist's attacks; and to the need for New Zealanders to unite against the evils of racism and white supremacy.
Throw into the mix the extraordinary contrast (which did not go unnoticed by the rest of the world) between the conduct of the New Zealand Prime Minister, and the wink-wink, nudge-nudge tolerance displayed by the US President, Donald Trump, for America's racists and white supremacists. There's nothing Kiwis enjoy more than looking down on Americans from the high moral ground.
If this is what happened, then Ardern's formidable "Team of Five Million" was already gathering itself in 2019. Her subsequent handling of the Covid-19 crisis further knitted it together into an electorally unbeatable cultural and political force.
For conservative New Zealand politicians this bodes very ill indeed. Their assumption has been that the Labour Government's moves towards a bi-cultural Aotearoa, and their willingness to introduce draconian "Hate Speech" legislation, will alarm the roughly 440,000 centrist voters who switched sides electorally in order to reward Jacinda and her government for keeping them safe from Covid. Slap these political errors hard up against Labour's failures in the fields of housing affordability, homelessness, climate change and child poverty, the conservatives argue, and Labour's chances of winning in 2023 are slim to nil.
But what if "Middle New Zealand" actually feels proud of the moves the Ardern Government is making in relation to Maori and te Tiriti? What if it is right behind curbing the ability of racists and white supremacists to inflict harm on vulnerable communities? What if Jacinda has entered the same magical zone that John Key occupied for nearly 10 years? Where, no matter how bad things get, the electorate steadfastly refuses to blame her, or her party, and elects both of them over and over and over again?
That would mean that, instead of going up in the polls, National would continue (just like Labour between 2008 and 2017) to plumb new electoral depths. It would also mean that NZ First, far from riding back into power on a wave of public anxiety over Maori separatism and the antics of "Ngati Woke", would remain well below the MMP threshold. Moreover, as National's numbers dwindled, Act's support (just like the Greens between 2008 and 2017) would continue to grow. Assuming David Seymour manages to avoid his own "Metiria Turei Moment", and National fails to find its own "Jacinda", life on the Right could get very interesting indeed.
The rising of the Matariki star-cluster should remind us all that life, like the Koru, is an expanding spiral. Though every year we pass the same point, we never return to the same place. In continuity there is also change. The heavens tell us where we are, but they cannot tell us what to do. The successes and failures of human-beings are their own to make. The National Party would be most unwise to assume that yesterday's defeats and tomorrow's victories are made of the same stuff.
---
*Chris Trotter has been writing and commenting professionally about New Zealand politics for more than 30 years. He writes a weekly column for interest.co.nz. His work may also be found at http://bowalleyroad.blogspot.com.