Susan St John argues the Fair Economic Return (FER) could be a way of tackling New Zealand's housing woes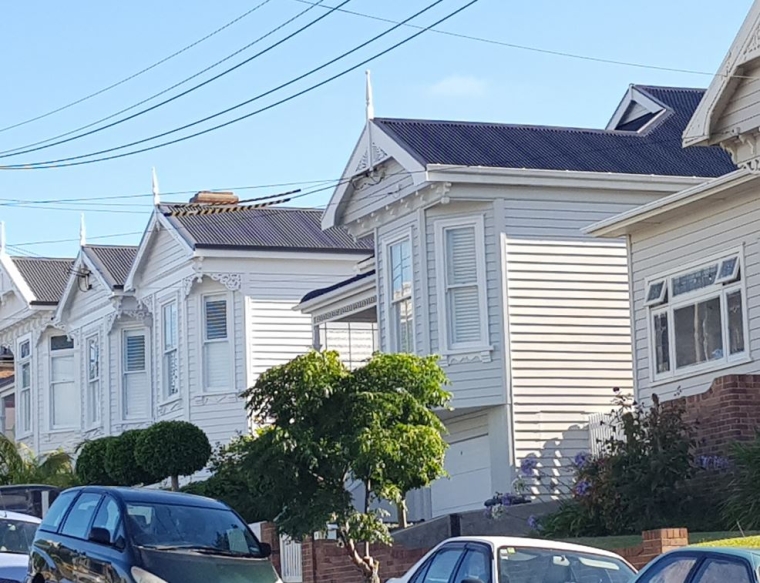 Susan St John*
I like others, have had the experience of seeing the price of a modest house reach stratospheric levels in an auction. The agent whispers 'go on what's another $20,000 you will make it up in a month or two', you stop bidding, horrified, only to discover that the agent was correct.
Bubbles in real estate are bad for everyone and tend to end badly. Who can say this time is it different?
Real estate is highly tax-favoured, and along with loose monetary policy has under- pinned the emergence of a dangerous speculative bubble and a huge and growing wealth divide. But the government dismissed the work of the 2019 Tax Working Group and ruled out a comprehensive capital gains tax or any other new tax. So where to from here?
The path chosen of extension of Brightline tests, and removal of interest deductibility has been criticised, along with raising the top rate to 39% as tax adhockery at its worst. Norman
Gremmell asks for example "What is happening to tax policy in New Zealand and is it sensible?"
The housing changes are fiendishly complicated, easily avoidable and will be difficult to implement as the recent discussion papers from IRD indicate.
In the meantime, low interest rates and the tax subsidisation of housing remain as potent incentives for over-investment in owner-occupied and rental/investor housing.
The upshot is an increasingly polarised society of those securely housed who feel wealthier by the day, and the rest of NZ who subsist in the unstable overpriced rental market.
The number of households squeezed out by the capital gains feeding frenzy are increasing on the housing register of serious housing need. These 24,000 households include parents and children on whose capacities to contribute an older population depends, and older low-income workers who face an impoverished and insecure retirement.
In the meantime, and it is beyond belief that we tolerate it, at least 4400 children are experiencing a childhood of ill health and school transience in unsafe and unsuitable motels.
The fortunes of the two classes; the securely housed and the others, are intimately connected. The solution is not to rant simplistically that more supply is the only answer, or to hanker after a capital gains tax. The horse has bolted. We need to use the resources in housing more intelligently.
From an economics perspective the current situation has resulted in a gross misallocation of resources and a sharply divided society in which we are gifting the rich and their children a reason not to contribute through useful paid work.
Upgrading the family home to a mansion is a highly tax advantaged way to accumulate wealth. Developers have an incentive to produce new builds for the investor class, who can avoid the recent demand-side impositions.
All these activities divert scarce building resources away from providing basic housing for low- income New Zealanders.
Speculators sitting on empty residential land or homes are largely not caught by the 10-year bright-line test as most have bought before the changes or can just hold on for 10 years. Accumulated untaxed gains over decades are the real problem.
Terry Baucher and I have written about a possible extension of the income tax base to start to correct the false economic signals around ownership of housing for investment purposes.
The Fair Economic Return (FER) is not a new idea but was first discussed in the McLeod Tax Review Issues paper 2001. In the FER approach, currently untaxed housing income (the FER rate times net equity) is included in the tax base. A realistic per person net equity exemption means that it affects only the top deciles of residential housing owners.
The FER approach overcomes the disadvantages of introducing a Capital Gains Tax (CGT) which, in any case is dead in the water. The FER approach means there is no need for a rental profit and loss return for tax purposes. Thus the FER does not upset well-functioning rental markets; landlords already investing for rental income and not among the majority who generate tax losses or poor returns are likely to be better off.
The FER encourages better use of the housing stock and makes a significant and stable revenue stream possible for government.
So how would it work?
Home ownership is still the backbone of the good life in New Zealand, promoting community, reducing transience in education, improving health and mental stability. Any feasible scheme would have to acknowledge the centrality of having one adequate home.
FER could be introduced gradually using a high exemption and a low rate of FER. In that way only the top two deciles of residential real estate owners would notice any difference, and only the seriously overinvested would pay substantial amounts of extra tax.
---
Support us AND go ad-free! Find out how.
---
We ask that you read the paper before commenting. We don't tie the exemption to the family home because that requires careful definition of what is a family home and leads to manipulation of the system.
We can see this in the debate over how the family home will be treated in the 10 year the bright-line test. We suggest a blanket $1 million per person exemption, but FER on houses held in trusts and companies would usually be taxed at the entity level with no exemption.
Some have said a $1 million exemption is too high, but the value of houses in FER is based on CVs and these are set to sky-rocket later this year.
Latest figures show that the net worth of NZ households increased $402 billion over the year from March 2020 to $2.3 trillion in March 2021 with increases in the values of residential property accounted for about 54% of the household asset increase for the March 2021 year. A high per person exemption seems justified so that moderately well-off households are not affected.
Others have said that FER is easily avoided because, for example, a couple sitting in a $4 million house could bring in two grandchildren so each of the four would get a $1 million exemption.
Please show us the grandparents who would sign over half their house to their teenage or older grandchildren? If they genuinely have the space and tolerance, they would be better to rent to their grandchildren to cover the tax on their FER income. Now that would help the housing shortage!
Still others worry that applying a 1% FER to net equity won't generate enough income to justify its introduction. We can argue about the figures but the important thing here is that it will begin to get the prices signals right. If people are diverted from housing as an investment to business or shares there will be more tax paid.
It can also be signalled that over time the FER rate will be gradually increased although always be below the mortgage rate.
The good thing about the FER approach is that is based on sound tax principles, not adhockery.
The FER expands the income tax base by requiring that all real estate is treated as if generating a return akin to at least what could be obtained if same net equity was invested in the bank. It's therefore in keeping with the "Broad Base, Low Rate" approach ostensibly at the heart of New Zealand tax policy.
We acknowledge that in a perfect world all income would be aggregated and taxed at the marginal tax rate of the individual. There would be no exemptions and the company, trust and top tax rate would be aligned.
Tax policy is the art of the possible and good tax changes move us further towards tax Utopia instead of further away which is what is happening at the moment.
---
*Susan St John is an Associate Professor at the University of Auckland Business School.