'If the NZD does not depreciate the NZ economy is really going to struggle to record any positive growth' says Roger J Kerr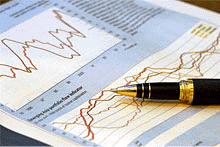 By Roger J Kerr
All eyes are this week on the RBNZ's updated outlook for the NZ economy due out in the monetary policy statement on Thursday.
There have been some large and fundamental changes for that outlook since the last RBNZ MPS back in June.
They were more upbeat on the economic outlook than what the market expected in June, this time I expect them to be more downbeats than what the markets/economists anticipate.
Global growth is lower, our commodity prices and the NZD currency have alarmingly diverged and export industries are now really struggling (note losses, job lay-offs and closures in the wine and timber processing sectors).
The NZ economy requires a major currency re-alignment (NZD/USD rate into the low 0.7000's) to achieve +4% 2012 GDP growth forecasts and the Government's budget deficit forecasts.
If the NZD does not depreciate the NZ economy is really going to struggle to record any positive growth.
Whether the RBNZ economists are up to date on these latest market developments is a mute point. Readers will recall the very positive RBNZ view earlier this year on our food commodity export prices staying near to record high levels and this being a major contributor to strong economic growth over coming years. That picture has changed dramatically in recent months with export commodity prices like wholemilk powder falling 36% since their peak in March.
Much lower global interest rates (in US and Australia in particular) over recent months has lowered and delayed increases in NZ interest rates. Hence the local investor rush for corporate bond issues like Air New Zealand's offering last week as the alternative of a 3.50% yield return from a bank deposit for a much longer period is unpalatable to most.
It appears the RBNZ have a lower threshold to remove the 0.50% OCR cut they made for Christchurch earthquake reasons in March than for other OCR increases based on future inflation/growth conditions. The market expects the earthquake 0.5% cut to be removed in December, however if the NZD currency value stays up the RBNZ may take it slower than that.
The RBNZ would be making a grave error in monetary policy management if they look back too much in the rear-vision mirror at stronger than expected domestic economic activity over the past 12months. The export sectors are the engine room of the NZ economy (always will be) and it does not take Einstein to work out that a NZD exchange rate value above 0.8000 is causing major problems to the economic growth outlook. Clouding the picture is the generally low NZD/AUD cross-rate which has allowed our manufacturing exporters into Australis to continue to do well. With consumer demand now weakening in Australia one wonders how long this positive aspect will last.
The RBNZ will also have to re-look at their forecasts of additional inflation coming out of the construction industry from the Christchurch rebuild. Resources are going to be stretched which leads to upward price pressures; however it is very evident that the rebuild will take years and will not be concentrated in 2012 as first thought.
Lower 2012 growth means lower inflation risks and I expect this RBNZ statement to reflect the changed situation.
Interest rate market forward pricing already reflects the reduced inflation risks.  Therefore, expect to see most of the financial market reaction to the MPS via the exchange rate and not too much change to the current interest rate yield curve after Thursday's statement. 
 
--------------------
* Roger J Kerr runs Asia Pacific Risk Management. He specialises in fixed interest securities and is a commentator on economics and markets. More commentary and useful information on fixed interest investing can be found at rogeradvice.com