Opinion: The Government needs to take a hard look at the risks to our property market and economy from a rash of foreign investment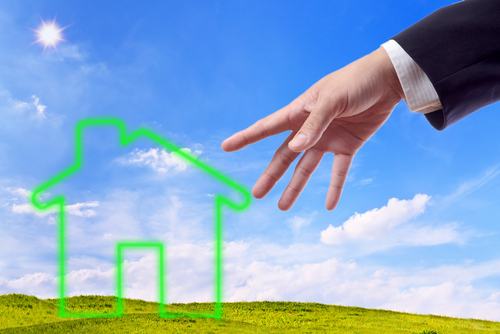 By David Hargreaves
New Zealand may be an island - or two islands – but there is no point in our continuing to run housing policy as if we are somehow isolated from the rest of the world.
As the housing market continues to heat up again, as evidenced by the latest house sales figures, there is an issue within that generating plenty of heat in its own right. Yes, I'm talking about overseas investment in New Zealand property.
The BNZ, which in collaboration with the Real Estate Institute of New Zealand runs a monthly housing survey, is, in its next survey due out soon, going to derive more qualitative evidence on just where buyers of homes are coming from in terms of geographic location. Then we will have a clearer idea of the true picture.
Anecdotally, and that's always a dangerous basis for debate, foreign buyers are now making up a big portion of the total buyers of houses – particularly in Auckland.
The debate is in danger of becoming unbalanced, not to mention extremely xenophobic. For reasons not clear to this observer, the fact that many of the buyers appear to be Chinese seems to add fuel to the fire.
The reality is, it makes not a jot of difference where a buyer comes from, providing they are legally entitled to buy a property.
Bidding up prices
But in a practical sense overseas buyers make a difference because obviously they are potentially people bidding up the prices when those prices would otherwise not be pushed up.
I'm certainly aware of recent occurrences in which houses have been sold to overseas-based buyers who were the only bidders. Obviously there are two parts to that equation. On the one hand you can say that this is house prices being pushed up – arguably then making housing less affordable for Kiwis. But on the other hand the seller, very probably a Kiwi, has got a price for their property they would not otherwise have realised.
Swings and roundabouts perhaps. But it all points to the likelihood of the first home buyer being more and more frozen out of the market. Is that necessarily a problem? Well, owning a home has always been central to the New Zealand psyche. And if the young people of today start to feel alienated by not being able to buy a home, then they might just up sticks and leave. We have a big enough problem in that regard already without adding to it.
So, what to do?
At the moment this country has a remarkably hands-off policy when it comes to the allowing of foreign investment. Generally it is not a problem for an overseas-based buyer to buy a New Zealand house.
Complications arise when a purchase involves "sensitive" land. For this, read farmland that exceeds 5 hectares in size, or land over 0.4 hectares adjoining reserve or conservation areas, or land over 0.2 hectares adjoining the foreshore. So, buying an Auckland suburban house is not a problem, whether you intend to actually be in the country and live in it or not.
It is different elsewhere
So, what happens overseas?
If you look at Britain and the United States it appears to be about as easy for a foreigner to buy property as it is here. But.
In the US an offshore buyer can expect to pay 30% tax on rental income received from a property. Additionally, there is capital gains tax.
In Britain, it's arguably even easier to buy a property, but boy does the tax guy get busy there.
An investor in a UK property could find themselves sampling five different flavours of tax. There's stamp duty of 1% to 4% of the purchase price, the ongoing council tax levied by the friendly local council, potentially income tax on unrealised gains in the value of the property, capital gains tax and inheritance tax.
Remember, successive New Zealand governments have steadfastly refused to move on the idea of a capital gains tax on housing, though it was an official Labour Party policy at the last election.
What about property policies across the ditch? Well, that's interesting.
In 2008 the Australian government actually relaxed the rules for foreign investment in housing. After house prices proceeded to shoot up 10% in the following year, the government had a rethink and introduced some stringent new measures in 2010.
Building the stock
The Australian focus is quite different. They are not attempting to tax foreigners out of existence. But they have clamped down on overseas-based buyers snapping up existing property.
Foreigners temporarily residing in Australia can buy an existing house. But they have to sell it when they leave.
Foreigners not living in Australia can buy land with an existing house on it – but only if they intend to redevelop the site, with one or two new houses on it. This work typically needs to be started within 24 months.
Likewise, non-resident foreigners can buy undeveloped land, but they have to start development again within 24 months.
Foreigners can buy new properties that have not previously been lived in.
Clearly what the Australian government has tried to do is turn a perceived negative into a positive. The underpinning philosophy behind the Australian approach now is to increase the country's housing stock. On that point it is interesting to note, however, that the numbers of new home approvals have in the past three years dipped from over 110,000 to under 90,000 – though as much as anything else this could have plenty to do with the downturn in the Australian economy in that time.
Certainly there still seemed plenty of foreign buyer interest, with the Foreign Investment Review Board approving over 10,700 applications from foreign investors in 2012, more than double the number two years earlier.
So, that is Australia. What about some of the Asian jurisdictions?
Slam, slam, slam
Well, for the past four years Singapore has been taking to its heated property market with a massive stick. The measures are actually too many to cite here, but have included a variety of tax hikes and new taxes and limits on loan to valuation ratios. More recently too there have been incentives for first-time buyers.
Over in Hong Kong late last year they slammed a 15% tax on foreign buyers, as well as raising stamp duty for short-term speculators as they tried to stem a 20% rise in property prices.
In respect to Singapore and Hong Kong, it was interesting to note that in some paid "advertorial" in last weekend's Sunday Star-Times newspaper, Bayleys Real Estate director David Bayley said that "more than ever, Singaporean and Hong Kong investors are looking at New Zealand as an alternative opportunity".
He went on to say that in December Bayleys had a 12% spike in the number of inquiry calls from Hong Kong and a 17% jump in the number of website hits from the region. This interest had continued and Bayleys was "tracking a marked rise in traffic emanating from Singapore".
This is highly significant. What we have here is investors from within the Asian region apparently effectively being driven to get interested in New Zealand property through some fairly draconian measures closer to home.
Impact on NZ
The point surely is that the more jurisdictions within our vicinity that take their own measures to dampen property prices then the more attractive New Zealand, with its easy access and absence of tax bombs, will become. And there ain't no way a young married couple with two young children are going to be able to compete with a Hong Kong or Singaporean city slicker used to paying telephone numbers for what in many cases would be considerably less impressive properties than can be acquired here, with nice wide open spaces thrown in.
So, given that countries around us are taking their own measures to impact their own property markets and that this in turn now appears to be feeding into upward pressure on the New Zealand market, what do we do?
Clearly the Government needs to do something otherwise we risk having a more and more unbalanced economy, where inflation becomes driven by house prices that are themselves driven by offshore influences.
What do you think?
There are options
The obvious options are to introduce capital gains tax and/or stamp duty. Or, we go down the Australian road and look to turn this foreign interest into an advantage.
According to Statistics New Zealand there were consents issued for 16,929 new housing units (including apartments) last year, up from the trough of 13,662 the year before but well down on the 31,423 issued in 2004 when the bull market was getting in full roar. It can reasonably be expected that we will see house starts rise in number this year again.
But if foreign, non-resident investors were forced to buy only new houses, there is no doubt that new house figure could be pushed up further, meaning more jobs and a boost to the economy. Would it ease pricing pressure on existing houses, making them more affordable for first time buyers? Logic suggests it would, but you never really know until you try.
But try the Government must.
Action is needed urgently if the distortions of the housing market are to be prevented from causing ructions in the wider economy.
This is clearly a big issue for everybody in New Zealand and it is one we'll be continuing to take a close look at during the year.