Gareth Kiernan has a World Cup Cricket-themed look at likely economic developments and concludes that NZ's big hitting is going to give way to more stolid accumulation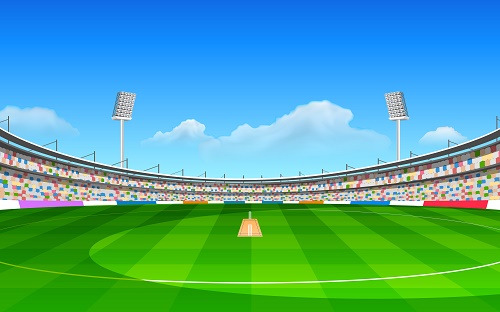 By Gareth Kiernan*

Last year began with an opening partnership of accelerating rebuilding work in Canterbury and high dairy prices that looked to be sending the New Zealand economy's growth towards a McCullum-esque rate of 4.5%pa. Twelve months down the track, the dairy sector has been caught out by increased milk supply from Europe, forcing the rest of the economy to take a more cautious approach instead of trying to smash everything out of the park. 
GDP growth was 2.6% in the year to September 2014, and is now set to peak at 3.2%pa within the next year.
Lower oil prices have made an unexpected appearance at the crease and are providing a boost to households' discretionary spending. 
A lack of general inflation, both internationally and domestically, has meant that the outlook for interest rates has become less restrictive. 
Any thoughts of an official cash rate rise this year have been hit for six, and declining mortgage rates since September 2014 have enabled consumers to keep their spending ticking over. 
These conditions have meant that the housing market has started to cut loose again, particularly in Auckland, where house price growth is back in double digits. 
As a result, the loan-to-value restrictions are unlikely to be removed this year, and there is an increasing likelihood that Umpire Wheeler will call a Reserve Bank powerplay this year to restrict property investors' chances to score big.
The unemployment rate will drop below 5.0% this year, and the tightening labour market has attracted the crowds – net migration is over 50,000pa and is yet to peak. 
European storm clouds remain on the horizon, while a slump in the Chinese housing market and slowdown in the Chinese economy also have us casting a wary eye at the heavens. 
For now, however, the brightening American economy, with growth forecast to push above 3.0%pa, has meant that play has not been delayed by bad light.
New Zealand's innings is likely to lose momentum in 2016 as the pitch deteriorates, with monetary conditions tightening, the housing market slowing, and investment spending across the economy becoming more subdued. 
By this stage, the positive contribution to growth from the Canterbury rebuild will also have been run out. 
We forecast that growth will slip below 2.0%pa in early 2017.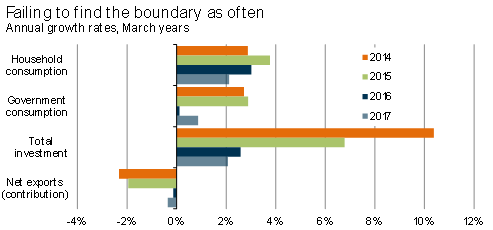 ----------------------------------------------------
Gareth Kiernan is the chief forecaster and operations director at Infometrics, an economic consultancy and forecasting service. You can contact him here »