Bernard Hickey congratulates the Reserve Bank on its more targeted and more regional LVR policy, but says it needs more help from the Government on the demand side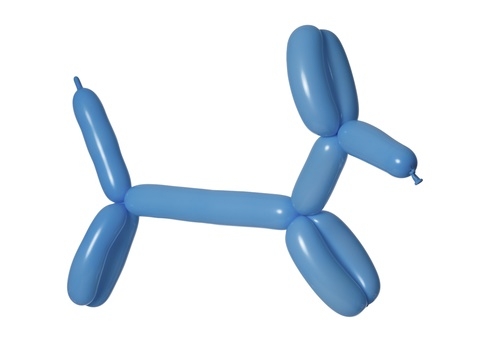 By Bernard Hickey
Watching the Reserve Bank grapple with the housing market over the last two years has been like watching someone blowing up a long, thin party balloon and then trying to twist and fold it into one of those perfect balloon sausage dogs.
But that someone is doing it behind his back with the help of a mirror, and for the first time.
Each time the bank blows up the balloon and twists it in a certain direction the air squirts to another part of the balloon, the rubber squeaks and then the balloon veers off in a completely different direction.
I have tried to blow up many of these balloon sausage dogs in my years of catering for kids parties and I've never got it right first time. I've blown up and burst a few. I've folded them into countless cats, snakes and rabbits -- almost never the perfect sausage dog. The ears and the tail are the hardest bits.
The Reserve Bank's decision this week to give up on its two years of opposing regional restrictions on Loan to Value Ratios (LVRs) and to target rental property investors in Auckland is a welcome sign that it's getting closer to the perfect balloon sausage dog. But it's taken a fair few iterations and it's not quite there yet with the perfect ears and tail.
The bank's first attempt in 2013 was deliberately simple with as few interventions as possible because the Reserve Bank was reluctant to delve too deeply into the business of telling banks how much to lend and to whom. It was a very simple sausage balloon.
All residential property loans in all parts of New Zealand were treated the same. The banks were limited to no more than 10% of new loans having an LVR of more than 80%. First home buyers, rental investors, new builders, Southlanders and Aucklanders alike were treated the same. For a long time the bank argued that first home buyers did not lose out too much to investors and that it was almost as worried about house prices in the rest of New Zealand as it was about Auckland.
The first change in balloon folding technique came in December 2013 with an exemption for high LVR mortgages for new homes after a righteous howl of protest from new home builders. This addressed the first unintended consequence of the policy, which was to potentially restrict new supply in a market screaming out for new supply.
Then as 2014 progressed came the extension of the LVRs beyond the 'temporary' period initially talked about when it was introduced in October 2013. That was because the initial impact on house price inflation was bigger than expected and the time bought to delay sustained interest rate hikes kept extending out into the never never as inflation died a death. Also, the feared arrival of non-banks from Australia to get around the rules never happened.
The folding technique evolved again last year when the bank started talking about asking banks to hold more capital against mortgages to landlords with more than five properties. By early this year that had twisted to become a plan to hold more capital against all loans to landlords. This arose as it became clearer that investors had more equity to play with than first home buyers as prices kept rising quickly, particularly in Auckland. This was the second unintended consequence. Young home buyers hoping to get onto their first rung were leapt over by those with plenty of equity 'air' in their balloons who were already on to the fifth or sixth rung.
This week's pirouette and somersault to limit Auckland property investors to no loan with an LVR above 70% and to increase the 10% speed limit on high LVR loans outside of Auckland to 15% was the biggest shift yet. This was quite the capitulation after two years of insisting that regional LVRs were not possible or needed. Rightly, the Reserve Bank has also exempted new builds from the restrictions on Auckland landlords. There may yet be more twists and turns in the policy with a consultation document due later this month to talk about thorny issues such as when a holiday home is an investment property and how LVRs are 'shuffled' between mortgages for a number of properties owned by the same landlord.
To be fair to the Reserve Bank, plenty has changed over that two years to make it harder to blow up and fold the perfect balloon sausage dog. The re-election of the Government last year, which removed the immediate prospect of foreign buyer restrictions or a Capital Gains Tax, pumped a whole lot more air into the Auckland landlord balloon. Net migration has been a permanent air pump on full blast for more than a year. The potential for yet more hot air to be blown in to Auckland's balloon if the bank itself cuts the Official Cash Rate later this year was the final puff.
The Reserve Bank should be congratulated for its excellent new balloon folding technique after a couple of years of practice.
But it could do with some help to suck some of the air out of the market. It hinted as much this week when it said it would welcome better data on foreign buying of properties and last month called on the Government to reduce the tax incentives for properties. The Government has refused to help turn off these demand side 'pumps' into the market.
That's a pity. It's hard to fold the perfect balloon sausage dog when the balloon is getting bigger and tighter and more stretched by the day. The Government could help by first collecting the data on foreign buying and then adopting Australian-style restrictions or stamp duties on non-residents buying existing property. That would let some air out of the balloon. 
------------------------------
A version of this article has also been published in the Herald on Sunday. It is here with permission.