Roger J Kerr sees a local economy well-placed to face stresses, sees inflation as a risk, and suggests how corporate borrowers can hedge interest rate risk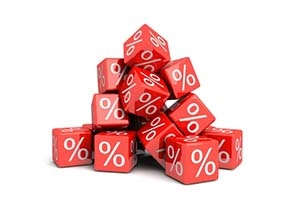 By Roger J Kerr
If you believed all the now overly pessimistic forecasts on the NZ economy you would buy into the RBNZ slashing the OCR by 0.50% this Thursday.
While the probability of a 50 basis point cut has increased over the last week, it remains quite low.
Governor Wheeler will probably not do it as it would seem to be panicking on the economy which is not justified.
While some key economic indicators have deteriorated and it looks like 2% GDP growth instead of 3%, it is hardly Armageddon for the NZ economy. It is easier for the RBNZ to provide guidance of the future by cutting 0.25% this week and then cutting again at the MPS in early September. A 0.50% cut now could lead to a conclusion of the cuts coming to an end, which is not the future guidance they want to deliver.
The latest inflation data has not provided any fresh clues as to why non-tradable inflation continues to track so low when the economy has been reasonably robust and capacity utilisation of manufacturers has been running higher.
Technological advances continue to reduce prices in many service areas of the economy and partially explains the failure of the old "strong economic growth = rising inflation" maxim to occur over recent years.
However, the RBNZ would be unwise to wed themselves entirely to these new low inflation paradigms as being permanent.
My observation is that right now in the NZ economy local government rates bills are sharply higher, electricity prices are on the rise again and imported consumer good/building materials will definitely be going up in price due the pronounced NZD currency depreciation. Food and commodity prices have been falling over recent months; however my gut feel is that from current levels the greater risk is price increases, not further falls. Grain prices in the US have already started to turn upwards due to climatic and supply variables.
Borrowers should already have longer-dated fixed rate swaps in place and thus be well hedged against further increases in five to 10 year market swaps rates due to US Treasury Bond yields continuing their journey higher.
For shorter terms out to four years the recent reduction in market interest rates and the flat yield curve provides an opportunity for borrowers to examine purchased options and collar options on 90-day rates. 
---
To subscribe to our daily Currency Rate Sheet email, enter your email address here.
Roger J Kerr is a partner at PwC. He specialises in fixed interest securities and is a commentator on economics and markets. More commentary and useful information on fixed interest investing can be found at rogeradvice.com