The NZ Initiative's Khyaati Acharya says Labour's 'circus act' will only add unsubstantiated fuel to the fire of those vehemently opposed towards all and any foreign ownership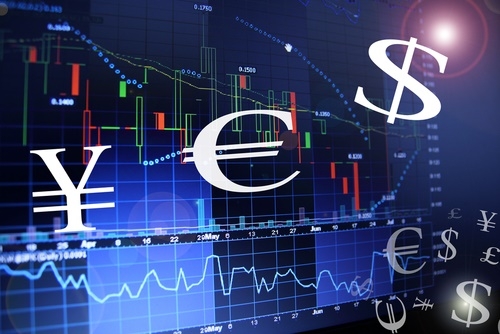 By Khyaati Acharya*
Late last week, Labour Party Trade spokesman David Parker claimed that overseas speculation on residential properties in Auckland were a lost opportunity for provincial regions like Timaru.
Parker asserted that unproductive investment in the housing market came at a cost of missed productive investment opportunities for regions that need it most.
Housing may be one of the few things that foreigners can invest in without having to foxtrot through New Zealand's overly onerous investment regime. But it is highly unlikely that foreign investors are making a trade-off between purchasing Auckland housing stock over investing in multi-million dollar productive assets in rural New Zealand.
Foreign property ownership is an easy target for those lamenting the Auckland housing market, or the sale of another dairy farm to overseas interests. But it reveals an alarming reluctance to deal with the underlying problems. Rather than encouraging productive inwards direct investment by alleviating onerous investment regulations or increasing much needed land supply for more housing, the latest furore has become little more than a game of pin-the-tail-on-the-Chinese-investor.
Despite this, Labour is fiercely defending its decision to release figures that show that around 40% of residential properties sold in Auckland between February and April this year were sold to people with Chinese sounding surnames.
Of course, as Phil Twyford concedes, "surnames don't tell us anything about citizenship or residency".
Nor do they illuminate a great deal about the extent of foreign ownership in New Zealand, or get any closer to actually fixing housing affordability problems.
Of more concern is that such comments by Labour, as well as similar statements issued (unsurprisingly) by NZ First, highlight a major misconception that foreign purchases of residential housing is equivalent to foreign direct investment.
Foreign Direct Investment (FDI), by definition, reflects the objective by an entity resident in one economy of obtaining a lasting interest in an enterprise resident in another economy. It implies the existence of a long-term relationship between the two parties and the ability to exercise a significant degree of control by the investor on the management of the enterprise.
FDI reflects an influx of foreign capital upon which New Zealand has thrived. It can save a struggling company or industry, improve productivity, boost firm productivity, create jobs and become a major instrument of economic growth. Furthermore, there is much evidence showing that the multinational organisations that engage in inwards investment often pays higher wages when compared to domestic firms.
The reignited animosity towards foreign ownership is particularly jarring given how highly New Zealand was rated in the latest Milken Institute's Global Opportunity Index.
The annual Global Opportunity Index assesses 136 countries across 6 continents on a total 61 different variables. These variables are compiled into 4 broad categories: economic fundamentals, doing business, quality of regulations, and rule of law. The index is designed to assist companies and countries investigating investment opportunities.
Despite slipping to 4th place in the latest index, having maintained 3rd position from 2009-2014. New Zealand ranked first in the world for rule of law. This emphasises the high quality of New Zealand's legal infrastructure; good judicial independence, efficient legal frameworks for settling disputes and challenging regulations and law and order systems.
But if the Global Opportunity Index is an outsider's perception of New Zealand's openness towards foreign direct investment opportunities, the contrast between perception and reality couldn't be more striking.
While New Zealand ranks highly across a number of key economic fundamentals, the index fails to emphasise just how restrictive our regulatory barriers are towards incoming direct investment.
New Zealand has consistently ranked very poorly on the OECD's Regulatory Restrictiveness Index, which measures the extent to which a country's regulations discriminate against FDI investments compared to local investments. The 2014 index ranks New Zealand as the 7th most restrictive economy out of a total 58 countries. Our national inwards investment regime is considerably more restrictive than the non-OECD average, more closely resembling closed economies like China and Jordan rather than the UK and Canada, which have much more permissive regimes.
But neither does the Milken Institute Index acknowledge that New Zealand is deemed a less attractive business opportunity based on the lack of sizeable investment opportunities as noted by AMP Capital Chief Investment Officer, Sean Heneghan.
If New Zealand is to compete for lucrative investment opportunities and economy-boosting incoming capital, Mr Heneghan suggests starting with upgrading the regulatory environment.
The Overseas Investment Act (OIA) is insufficient for purpose as it stands, and it warrants either being majorly amended and improved or dismantled altogether.
The Productivity Commission, in their latest report Using Land for Housing, argue that there exists no "good reason for screening foreign investment when land is being sought for purchase with the express purpose of being developed into housing and resold in a reasonable time period". They recommend Treasury exempt such purchases from OIA screening. Such a move would not only improve the supply of residential housing stock, but could also provide a channel for productive investment in the rural regions as Parker desires.
Blaming foreign speculation in housing stock is simply a red herring for the underlying problem that is our inwards investment regime and land supply constraints. Removing substantial barriers to provide a more attractive investment climate and better recognising the private property rights of vendors would be one step in the right direction. Recognising and offering solutions to land supply and zoning issues are exacerbating the housing crisis far more than Chinese buyers is essential. Encouraging inwards investment in land for housing development kills two birds with one stone.
Meanwhile, in cheerier foreign investment news, Japanese company Sumitomo Corporation has just announced it will be pumping an additional NZ$1.5 million into its Timaru juice factory to expand its product range. Investment in new machinery will allow the company to produce vegetable purees as well as ship finished products most cost-effectively at room temperature.
Labour's circus act is at best, a costly and pointless exercise which will be complex to carry out with any determined stab at accuracy. At worst, it will only add unsubstantiated fuel to the fire of those vehemently opposed towards all and any foreign ownership of any size, shape or form.
------------------------------------
*Khyaati Acharya is a research assistant at the New Zealand Initiative, which provides a weekly column for interest.co.nz.