Bernard Hickey finds more than a quarter of landlords have loans worth more than seven times income. No wonder the Reserve Bank may have to resort to limiting those multiples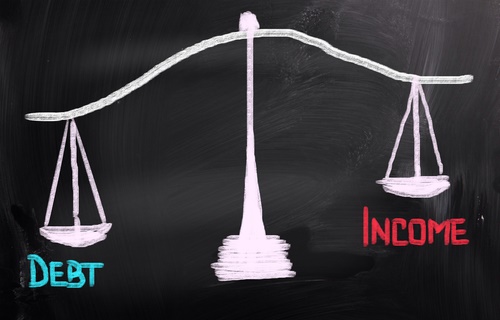 By Bernard Hickey
When I bought my first home in Wellington in 1992 it was rare for banks to lend more than twice the income of the occupier and generally three times income was seen as the upper limit. 
The requirement for a big deposit and the limit on the loan to income multiple meant we could only afford a house worth NZ$112,000, but it was the same for everyone so that house was around the average for Wellington and just fine for a young first home buying family.
Back in 1992, mortgage rates had just dipped under 10%, but they had been as high as 15% less than two years earlier, which meant both the bank and I were reluctant to take on too much debt. This was a time when unemployment was still over 10% and I had been a jobless ex-student just 18 months earlier. Banks and borrowers were as risk averse as each other back then, and the idea of borrowing to buy multiple homes as investment properties was foreign.
Fast forward to 2015 and the lending mathematics are on another planet. That same house in Wellington has more than quadrupled in value, thanks in no small part to interest rates halving and the 'normal' loan to income multiple more than doubling. 
We all knew the leverage had increased, but until this week we weren't sure just how much. The Reserve Bank published its first analysis of loan to income multiples in its Financial Stability Report this week, having only recently begun collecting the data from the five biggest banks -- ANZ, ASB, Westpac, BNZ and Kiwibank. The results were startling.
Around 40% of the mortgages lent between May 2014 and September this year were worth more than five times the borrowers' income. Around 60% of all lending to landlords was at multiples to income of over five. A stunning 27.3% of landlords took loans worth more than seven times their incomes. 
This is only possible while interest rates stay at record lows and while tenants and landlords have jobs. The Reserve Bank did not break down what proportion of these loans were in Auckland, but it did note that 60% of the value of all New Zealand house purchases in the past year has been in Auckland.
This, in a nutshell, is why the Reserve Bank warned again this week that there was a growing risk of a sharp correction in Auckland house prices and that the risks to financial stability had increased in the last six months.
It's also why the Reserve Bank toughened its high Loan to Value Ratio speed limits for Auckland landlords from November 1. The drums are also beating for the Reserve Bank to go further than limiting loan to value multiples. Both Treasury and the IMF have suggested in recent months the bank look at limiting loan to income multiples as well. Last year the Bank of England imposed a limit on mortgages with multiples of more than 4.5. If such a limit was imposed here, potentially more than half of all new lending to landlords would be banned.
Governor Graeme Wheeler said this week the bank was not currently looking at imposing loan to income multiples, but it was watching the British experience closely. Instead, Governor Wheeler said he was watching to see how the bank's two rounds of LVR limits were slowing the Auckland market.
He said it was early days yet and he wanted to see another four months of sales figures before looking at whether a 'multiple pronged' attack on Auckland's inflated market was needed.
This week's figures showing a 19.4% fall in sales volumes in Auckland in the month of October, along with a 3.0% fall in the median house price, suggest something is happening. Although Deputy Governor Grant Spencer cautioned that October looked weak in part because August and September had been so strong as buyers rushed in ahead of the new LVR limit and the Government's new two year 'bright line' test and reporting requirements to deter speculators and non-residents. 
Time will tell. If Auckland bounces back within a year, as it did after the Reserve Bank's first round of LVR limits in October 2013, then keep an eye out for the other 'prong' of the attack.
------
A version of this article first appeared in the Herald on Sunday. It is here with permission.