Bernard Hickey points out a 1% land tax on all property owners would now allow a 5.5% cut in personal tax rates or a 10% GST rate. So why won't John Key do another big tax switch?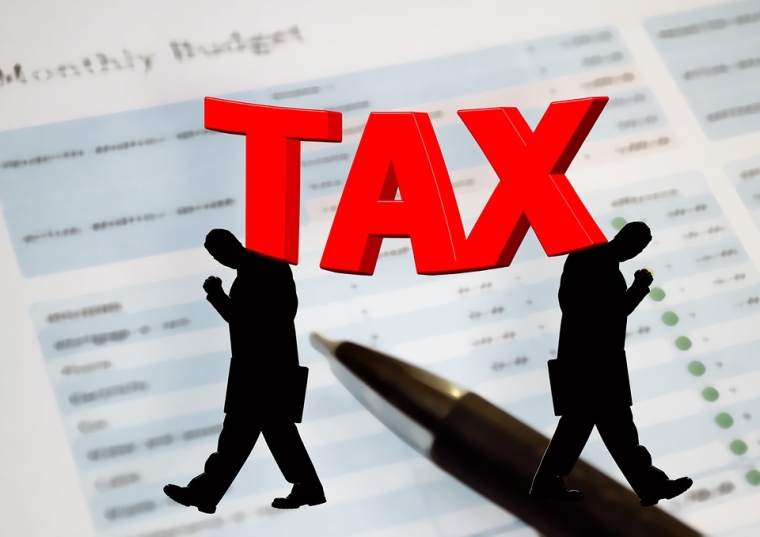 By Bernard Hickey
Now that the Prime Minister has let the land tax genie out of the bottle we should all have a good close look at it to see which version suits us best.
Mr Key has suggested a land tax targeted only at non-residents, but with some sort of three year exemption for expatriates who own houses here would be the best way to take some of the heat out of the housing market and comply with our trade agreements.
It is already looking like the sort of highly-targeted tax that is shot through with exemptions and loop holes of the type that killed off the original version of a land tax that was eventually retired in the early 1990s. Foreign investors must already be calling their tax planners for some early side-stepping tips.
It is not the version of a land tax that was proposed in 2010 by the Tax Working Group that Mr Key set up and which he has already rejected once. That land tax was a broad tax on everyone owning land. No specific rate was proposed, but former Reserve Bank Chairman and Tax Working Group member Arthur Grimes put forward a paper in late 2009 that estimated a 1% land tax would raise NZ$4.6 billion and cause an almost overnight reduction of land values of 16.7%. That would have bought a substantial income tax reduction and avoided a GST increase.
However, that 'bill shock' number of a 16.7% fall in land prices seemed to be enough to discourage the Mr Key from adopting the plan. Instead he chose to increase the GST rate by 2.5% to 15% and use those increased tax revenues to cut the top personal tax rate from 38% to 33% and to cut the corporate tax rate from 30% to 28%.
But the times have changed and it's worth looking again at what a land tax could achieve and cost. A big fall in property prices must have appeared particularly dangerous in 2010. New Zealand was barely out of the Global Financial Crisis and land prices had already fallen as much as 10% through 2008 and 2009. New Zealand's banks, which have more than half of their lending linked to the value of land, were still operating under a Government Guarantee of deposits. A deliberate and immediate engineering of a 16.7% fall in land values must have seemed difficult to say the least.
Since then things have changed. In 2014 the Reserve Bank tested the effects of a notional 40% fall in house and land prices on bank profits and capital reserves and found they could cope and still have capital reserves above minimum levels. In the six years since that decision not to impose a land tax the value of the taxable land base has risen at least 45% to NZ$670 billion. The Reserve Bank has also made banks more secure and less vulnerable to the risk of negative equity by limiting the amount and proportion of high Loan to Value Ratio lending.
Also since then, the sharp and sustained fall in interest rates, the biggest net migration surge in over a century and a massive shortfall in house building has generated a mis-match of demand and supply that has driven up the value of houses and the land underneath them by 15.7% to NZ$862 billion over the year to the end of September 2015, Reserve Bank figures show. Since then the median house price has risen a further 2.1%.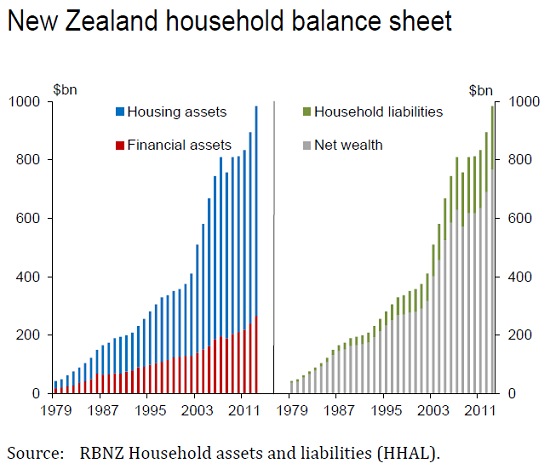 So a 16.7% fall in land prices 'overnight' in 2016 would simply reset values to where they were a year ago.
The benefits of a 1% land tax on that engorged base of land values shouldn't be sneezed at either. It would generate NZ$6.7 billion of tax revenues that would allow either income taxes to be cut across the board by 5.5 percentage points, which would mean a top personal tax rate of 27.5%, or for the GST rate to be cut back to 10%. If it was all focused on corporate tax cuts, that rate could be cut from 28% to 11%.
Mr Key could engineer a massive new tax cut switch that would help address the housing affordability crisis and reset the incentives for business investment in one fell swoop.
The politics of it would be awkward, but not insurmountable. It would be progressive tax (ie it hurts more as wealth levels rise) that fell more heavily on some more than others, in particular richer and older people, and especially those on New Zealand Superannuation.
There are a few ways around this. The 2010 tax switch was arranged so it was distributionally neutral, which meant those on lower incomes who spent proportionally more and were therefore hit harder by the GST hike were given slightly bigger tax cuts. One option would be to increase the New Zealand Superannuation to compensate for the land tax. Another would be to allow pensioners to defer payment of their land taxes interest free until death or the sale of the property. It would turn into a progressive estate tax, which many think we should have had anyway.
The benefits are obvious. It would finally send the right signals to investors, that capital gains are not completely tax free, that more productive and intensive use of land makes sense, that land banking does not make sense, and that investing in equipment, research and development would be as sensible as a gearing up to buy land. It would be the biggest leg up for first home buyers in a couple of generations.
It would also fit with New Zealand's successful broad-based and low-rate ethos for collecting taxes, which the Government has rightly fought to protect and which is the envy of the Australians. Ironically, the Prime Minister pointed to Victoria's stamp duties and surcharges on land purchases by non-residents as justification for his idea of loophole-filled land tax. The Australians are grappling with a morass of state and federal taxes that is so compromised with exemptions and quick fixes that many there want a massive New Zealand-style set of tax reforms.
Just as ironically, Australian Prime Minister Malcolm Turnbull has pointed to Mr Key's 2010 tax switch as a model. New Zealand could be the model again for another big tax switch that kills two birds with one stone, as long as it thrown as low and as flat as possible for the best 'skipping' effect on the tax base and the economy.  
---
A version of this article was also published in the Herald on Sunday. It is here with permission.