Elizabeth Kerr looks deep inside Budget 2016 to find...not much. There's big new taxes for smokers, but nothing for wage earners. IRD's computer builders are winners, but there's not much for housing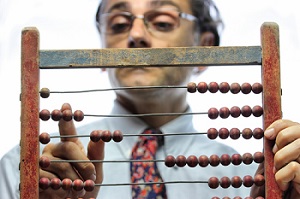 By Elizabeth Kerr
Is that it?   Are you sure there is nothing else under the tree for me?  
Budget Day.  It bears all the anticipation and excitement of Christmas morning, but this year I can't help but think we all were left holding business socks and hankys.  Sure, both are useful and I know I should be grateful but where were the toys?  
"Santa, I've been good all year and my list clearly requested something fast and shiny….. maybe some tax cuts, a building developers grant maybe, and some extra incentives to save for retirement.   We have after all had a good year... surplus you said".   But nada, nothing.   Unless you are on the receiving end of social services you can expect this year to be same-same.
So what does it include this year? 
National are sticking to their story with the focus being on growing our economy, investing in health, education and infrastructure.   There isn't too much in here that we weren't told about in the lead up to the announcements which is a bit disappointing to be honest.   Some of the things that stick out for me are as follows:
Economy
Clearly the biggest winners are those receiving $411m for science and innovation. 
$257m for tertiary education and apprenticeships programmes
$94m for regional economic development
Any surpluses over the next 5 years will be used for paying down of debt to 20% of GDP in 2020 so that we can handle another GFC or natural disaster.  
An ambitious growth target of 2.8% by 2020.  (Yes please!)
Sucks to be in dairy, but total exports increased by $200m which is good.
Public infrastructure
$883m investment into schools with 9 new schools and 480 new classrooms, two school expansions and rebuilding of 3 schools and Kura.
Hidden inside infrastructure spending along with schools and bridges is $857m for a new tax computer system over 4 year (totalling $1,421b).   Does anyone else find this amount slightly eye-watering for essentially just an IT project?
$115m for road projects in Gisborne, Marlborough and Taranaki and $19m for a national bio-containment laboratory.
Tourism - a $45million package over 4 years.  (not bad).   Our lucky tourists are going to be wowed by $12m of brand new toilets and car parks.   Extra lucky are those that like cycling as they will benefit from the $25m investment in upgrading and extending the bike trail.   But something is missing here!!   Cruise - where is the investment in our growing cruise tourist numbers?   Why isn't there anything set aside for this industry which shows no signs of slowing?   Sorry cruise… maybe next year.
Housing
Nothing exciting here.   They are sticking by their view that the reason there is a housing crises issue, is because there is not enough land.  I can't help but feel it's a slow train crash this one, but lets see them woo us back over to their side in next years pre-election budget.
However there is still $36m going into the warmer, drier healthy homes initiatives and $100m to free up underutilised Crown and in Auckland.
Social Investment
There is no denying that child abuse is too high, that people are living in cars, and we have a no emergency housing left.   But lets take a moment to say Halleluiah that 40,000 fewer children now live in a benefit dependent household…and the number of people on benefits is the lowest its been in 8 years, saving over $12billion.   Crime is also down 16%.   But it doesn't end here and there is more spending being allocated to this area.  
$200m to support vulnerable kids and $384m to reform the CYFS system.
$50m to reduce long term welfare dependence.
Whanau ora received $40million for 2500 more families.   (That is exactly how it is written in the Budget documents.   Inferring that is $16,000 per family?)
$20m to reintegrate prisoners returning to the community.
$258m including 750 additional places in social housing and 3000 emergency housing places.   This is on top of recent social housing announcements this week.
Health
Too bad if you're a smoker. Never have those patches looked so good seeing as there is a 10% tax increase expected every year for 4 years. 
$73m towards primary healthcare and continuing of free GP visits for children until 13years.
$169m for disability support services.
$15m to support air and road ambulance.
$12m to improve access to mental health services.
$39m to roll out a national screening programme.   This was also allocated for last year but news of when and how this bowel screening programme will look is still to be advised.
Environment
The ambulance is at the bottom of the cliff for the environment with the Budget focus on cleaning up after ourselves:
$100m over 10 years to clean up our waterways and $21m & $16mm respectively to eradicate pests and invasive wilding pines.
If you're one of the 670,000 Gold card holders – you're all good with an extra $41million to provide certainty (or buy your votes) for the coming year.
The only people putting on the party hats and toasting champagne from this Budget are those public agencies who now have more funding support to do what is already expected of them.  
From my perspective this years Budget is very much focussed on the drivers that lead people to needing support from social services in the first place; and the way they are doing this is by boosting our economy to support itself and by boosting the social services we already have.   
There is nothing in my view for the hard working folk who pay their bills on time and expect to have something left over to play with.   Those people just need to walk away, there is nothing under the tree for you this year, but a vague promise of income tax cuts in the coming years provided surpluses continue.