David Hargreaves says the Government needed to address the immigration issue - but has gone about fixing it in entirely the wrong way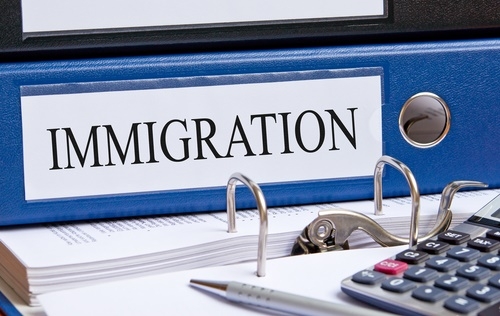 By David Hargreaves
It is indicative of the huge pickle this Government has got itself into that a pretty substantial change to the country's immigration settings has been styled by the Government as a "small change".
The Government really doesn't want to draw attention - particularly overseas - to the real extent of the poll-driven, knee-jerk action it has just taken.
I have been a fairly strong and regular critic of this Government's inactivity on rising immigration levels, so probably need to explain why I'm now also critical of the action it has just taken. If you will indulge me for a moment, I will get there.
But first, the Government's problem is this: It has cynically used rising immigration to pump up the economy. This has been achieved through liberal issue of work visas, liberal issue of student visas and crucially on the latter point, a Government policy change implemented in October 2013 that allowed students to work during their study. The latter change has clearly encouraged people to seek to migrate here permanently through taking not-so-demanding courses, often through the private institutions, and then looking for full-time work.
Immigration boom
Looking at the 12-month figures up to August 2016 (September figures will be out soon), there were over 125,000 permanent and long term migrants who came into New Zealand. That's a rise of nearly 40% since 2012. Over that period the number of students coming in has close to doubled (to over 26,000 in the latest year) and the number of people on a work visa has increased by well over a third (with nearly 40,000 coming in during the past 12 months).
There's a reasonable lead time between people coming into the country on temporary permits and then seeking permanent residence. Given the massively rising numbers of people coming in - and the fact that so many students are looking to settle here - It has been clear for some time that applications for permanent residence were going to start pushing up against the official targeted figure of permanent residence approvals of around 50,000 a year.
In the event over 52,000 applications were approved in the 12 months to June (up from just 43,000 the year before) and NZ Immigration has conceded that without a policy change the early indications were about 54,000 would get approved during the next year.
So pushing the target back to effectively between 42,500 and 47,500 a year is a pretty big change, not a "small one" as the Immigration Minister Michael Woodhouse is claiming. If you take the lower figure in that range it could, for example, reduce the number of approvals by about 20% over the next year.
The killer
But the real killer with the new policy is new much more stringent English language requirements. I absolutely agree that people who migrate to another country should be able to speak the language. And this applies to English speakers going overseas too.
However, I would just say too that, while I am a migrant, I've always had a reasonable grasp on the English language courtesy of having been born in England. Additionally, working daily with the English language as a journalist for 35 years has hopefully helped too. But I've got to say, I had a look some of the sample questions involved in one of the recommended testing programmes and I thought that it was REAL HARD. I'm sure a lot of English as a first language speakers would struggle. Many Kiwis would not pass this test.
To me this has been inserted as a deliberate barrier and it's inevitable that certain places and yes, I will name India and China - are likely to think they are being 'picked on'.
The point is what the Government's done is almost like retrospective action. What they needed to do was bring in measures that stopped people coming into the country in the first place - or at the very least made it clear, unequivocally, that people could come here temporarily but would not have a chance of getting permanent residency. Apparently both work and student visa numbers are now being looked at, with vague suggestions from Minister Woodhouse that something might be forthcoming later in the year - but this has been done the wrong way around. Those things should have been looked at first.
Bad luck
There's no doubt a lot of people who are in New Zealand now in the belief that they will be able to get permanent residency will find they can't.
The problem with the approach the Government has taken is that it's effectively trying to push the problem into the future.
For now it's going to allow people to keep pouring in thinking they will be able to get permanent residency and then effectively close the door on them after they are already in the country.
That's just not fair and it will cause trouble.
It should be made clear to the likes of students before they ever get on a plane to come here that they in all probability will not be able to stay. This of course from a Government that has previously sent exactly the opposite signals.
What they should have done
What needed to happen first in my view is a reversal of this Government's ill-starred loosening of the work policy for students. That policy has undoubtedly encouraged people to come here looking for permanent work - under the guise of being students.
The second thing the Government needed to do was take a very hard look at just what categories of work are being approved with the work visas.
The Government's trying to have it both ways with this half-cocked change. Seemingly keep the numbers of people coming in short term, keep wage growth low through this source of cheap labour, keep the economy pumping, keep the education sector pumping. And then when it's finished with the people who have helped with this short-term agenda, kick them out again.
Well, as a country, I don't think we are going to be able to do that without consequences.
The education sector might suffer. Our international reputation might suffer. Who knows, it could even affect the attitude of would-be tourists. How many people come here for a holiday thinking that they might actually quite like to live here?
Panicky and poll-driven
The Government's had plenty of time to address a problem it has helped to create. It has come out with a panicky, poll-driven, quick-fix that in my view is likely to result in problems down the track. By that I mean problems both within New Zealand from people who had expected to be able to stay and now won't - and from outside of New Zealand in the inevitable damage to our reputation.
Look, it's a country's absolute right to either let migrants in or not.
This Government needed to address the problem it helped to cause of large numbers of people without necessarily high skill levels coming in.
But there's right ways and wrong ways of doing things...And this is wrong.