Forget the new smartphone, the latest six-burner bbq or a swanky set of outdoor furniture - there's only one thing on the RBNZ's Christmas shopping list this year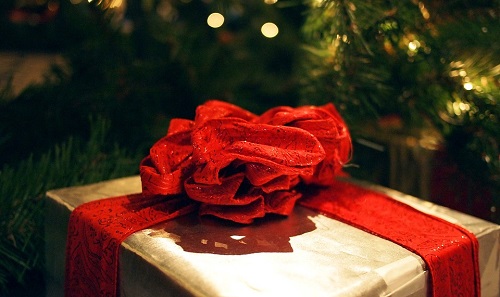 By David Hargreaves
Oh, do you remember how it was when you were a kid and you SO much wanted something for Christmas that you almost felt physically ill?
Sympathies then for a Reserve Bank that is scarcely able to contain how desperate it is to slip debt-to-income ratios into its goodie bag of macro-prudential tools before everybody begins filling themselves with Christmas Pud.
It's becoming clearer and clearer that the RBNZ seriously missed a trick when it didn't move to get DTIs incorporated into the macro-pru kit when this was signed off by Finance Minister 2013.
Now, having made extensive use of the LVR tool from that kit, the RBNZ is gagging to get DTIs into the mix too - but the Government is resisting.
It was therefore interesting to hear RBNZ Governor Graeme Wheeler explicitly state, when releasing the latest Financial Stability Report, that he's due to have another meeting with Bill English in about two weeks time.
Ramping up the pressure
Whether it was intentional or not, by stating that there will be a meeting, Wheeler has ratcheted up the pressure on the Government to make a decision before Christmas.
This has now ensured that English will get microphones stuffed up his nose and be invited to state a view on whether the Government will acquiesce.
So, why the rush from the RBNZ?
Well, if it doesn't get agreement in principle from the Government before Christmas to the DTIs, then nothing will happen till well into February - such is the nature of the politicians' summer holiday. Then the next excuse (for yes, the Government is clearly making them on this), would be 'wait for the Budget' - in May. And then, well, it will be too close to the election.
The reality is, it's pretty difficult to see the RBNZ getting agreement to DTIs before the election if it doesn't get the Finance Minister to sign off on them before Christmas.
Remarkably, so keen has the RBNZ been to get agreement to the DTIs that it has explicitly said it won't use them at the moment. As a body independent from the Government it doesn't theoretically have to make such promises. But clearly, it has said that because it realises its chances of getting the DTIs into that macro-pru toolkit before the end of next year are receding rapidly.
Given this kind of background, perhaps it's not surprising that the latest Financial Stability Report looks in part like a marketing document for DTIs, complete with graphs showing the rise of DTI ratios and what has been don in some other countries.
I could be wrong but I get the distinct impression that our central bank is quite keen on the rules as applied in Ireland - that is, a 3.5x ratio figure, with banks only allowed to lend 20% of new borrowing at above that ratio.
Such a ratio would undoubtedly have a heck of an impact.
While the RBNZ has basically promised it wouldn't use the DTIs at the moment, I somehow can't see the Government now wanting to risk giving our central bank such potentially heavy-hitting weaponry before the election.
With the latest iteration of the LVRs policy (the 40% deposit rule for investors) seemingly, just at the moment anyway, having a dampening influence on the housing market, the Government is going to be thoroughly justified in delaying any decision on DTIs.
Playing down LVR success
In this light and in the general mood of DTI marketing that appears to be going on, it has been interesting to note how much the RBNZ is currently playing down the present impact of the LVR moves - when it wasn't particularly shy in pointing to their success through the 2013-14 period.
In fact the whole Financial Stability Report was rather more downbeat than I would have expected, given improvement in the dairy outlook and the recent lessening of pressure in the housing market.
For the record, I'm supportive of the idea of DTIs but would personally prefer to see them introduced instead of LVRs. Whether the limit needs to be set as low as 3.5, which is what the RBNZ may or may not have in mind, is a debatable point.
A giving Finance Minister?
However, unless Bill English is feeling in a particularly giving and festive mood, this is perhaps going to be academic. Unless the DTI approval comes before Christmas, I reckon we can forget all about it for next year.
This is a pity, I think. You have to take chances while you've got them in this life. And 2013 appeared to be the RBNZ's chance for DTIs. Unless our central bank gets a bit of pre-Christmas good fortune, it might have to wait a little while for another shot at this one.