This Government portrayed the solution to the hot Auckland house market as being all about increased supply - but its efforts in that regard have faltered badly in the past year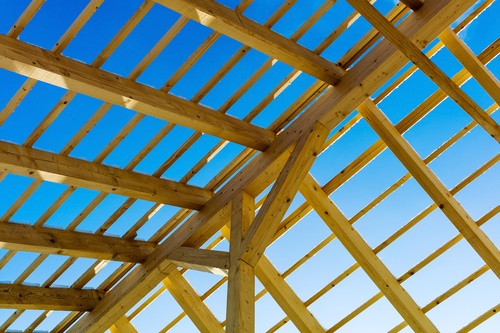 By David Hargreaves
Well, I'm still waiting for the Government to play its election year hand on the housing shortages bedevilling the Auckland market.
This is a Government that spent a long time refusing to accept that demand pressures might have anything to do with rising house prices and sought instead to make it all about bumping up supply.
Personally I've never accepted it's just all about supply - as the large numbers of people categorised as housing investors (at times well over 40% of the Auckland house buyers) show. There is a demand issue there too.
Be that as it may though, the Government made it all about supply from its perspective and therefore should be measured by how it has done at ramping up supply.
The answer is: Not brilliantly at all.
You can lead the horse to water but you can't make it drink. Or, in other words you can talk about new houses being built, but you can't just get them built - perhaps unless you choose to roll up sleeves and do it yourself.
After all the Government bluster, the year-ending figures from Statistics New Zealand show that Auckland's housing recovery from the very low post GFC levels of 2008/9 is running out of steam.
Once upon a time we had a Housing Minister who would talk enthusiastically about all the new houses that things such as the Auckland Housing Accord were going to introduce.
Oddly, the Housing Minister disappeared about the time Bill English became Prime Minister, in what is a huge departure for National Governments. So now we have a Building and Construction Minister, talking a brave game but increasingly referring to the VALUE of properties being built - not the number.
Well, people live in units, not values. The below table shows the extent to which the Auckland building effort is currently losing impetus.
Consents for new Auckland dwellings - calendar years

Year
Number
% change
2008
4,308
-29.5
2009
3,475
-19.3
2010
3,603
3.7
2011
3,772
4.7
2012
4,582
21.5
2013
6,310
37.7
2014
7,632
21.0
2015
9,251
21.2
2016
9,930
7.3
Source: Statistics New Zealand figures
As can be seen, the growth - both in percentage and actual number terms - was the smallest in Auckland since 2011 last year.
The Independent Hearings Panel, in its Auckland Unitary Plan recommendations last year, put the current housing shortage in Auckland at 40,000 units and said 131,000 new dwellings - so, well over 18,000 a year - were needed in the next seven years to make up both the shortfall and to provide for expected growth.
In recent years about a third of Auckland's population growth has come from 'natural' growth and two-thirds migration. But the latter ratio is probably even higher now.
Statistics New Zealand figures for the full 2016 year suggest (after a bit of necessary arithmetic to account for migrants who didn't disclose a final destination) that as many as 42,000 net new migrants settled in Auckland last year. If you add in the current natural net growth rate (births minus deaths) of around 14,000 to 15,000, then it's entirely possible Auckland's population grew by not far short of 60,000 last year.
If you look at the current living ratio in Auckland of three people to a house - that would mean something in the order of 20,000 houses would have been needed to cope with the extra numbers - and we got half that number.
And for all the Government's putting on of a brave face, it has to be disappointed, because the figures being achieved are well shy of the estimates it's been coming out with.
The Ministry of Business, Innovation and Employment has been issuing annual reports, trumpeted by the Government, which estimate how many houses are going to be built - and they've been getting it wrong.
The July 2015 report was suggesting Auckland's consent numbers would hit well over 13,000 last year.
As recently as July 2016, the updated MBIE prediction was that Auckland would get 12,000 consents last year. Not even close.
It seems if the Government really is serious about tackling this issue it might have to do the aforementioned rolling up of sleeves itself and yes - back the building of some low cost housing.
For National this would be a horrible Labour Party-like solution, but just at the moment the free market ain't fixing this one.