Brian Fallow takes a look at Labour & the Greens' fiscal policy and wonders how they will be able to manage govt spending to 30% of GDP as health & super costs rise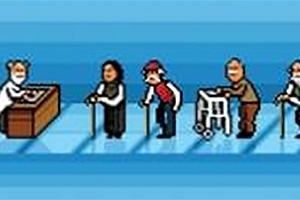 By Brian Fallow*
Labour and the Greens have decided to portray themselves as National Lite when it comes to fiscal policy.
The political calculation appears to be that any dismay that will occasion on the left will be outweighed by reassurance in the centre and among the business community. 
The language of their Budget Responsibility Rules does, however, leave a fair amount of wiggle room -- which is just as well when it comes to what would be the most challenging target, managing government expenditure to a trend level of 30 per cent of gross domestic product. 
The National-led Government's fiscal policy, as laid out in the Budget Policy Statement, is dominated by a debt objective: reducing net debt to below 20 per cent of GDP to provide a buffer against future economic shocks.
That in turn requires running operating surpluses sufficient to fund capital expenditure and resume contributions to the NZ Superannuation Fund while getting and keeping net debt below the 20 per cent level. 
To achieve surpluses the Government has aimed to curb growth in spending so that core Crown expenses are reduced to below 30 per cent of GDP. The Government's Hyefu forecasts for that ratio average 28 per cent over the next four years. 
Before comparing all that with the Labour/Greens policy it is worth noting what it has taken to get the books back in the black and spending back down below 30 per cent, and to be set fair for achieving the 20 per cent target in three years' time. 
In 2011 when the economy was still in the feeble early stages of recovery from the deepest recession since the 1970s the Government had to book the fiscal costs of the Christchurch earthquakes. 
Core Crown expenses rose to 34 per cent of GDP (from 32 per cent the year before) and the deficit hit $18 billion or 9 per cent of GDP. 
The Government that year spent $13.7 billion on health, $11.6 billion on education and $8.8 billion on superannuation, out of total core Crown expenses of $70.5 billion. 
Six years on, when the current fiscal year ends in June the Government will have spent $16.5 billion on health, $13.5 billion on education and $13 billion on super, out of core Crown expenses of $78.3 billion. 
Super & health, 90% of the spending increase
In other words super and health, up 48 per cent and 20 per cent respectively, explain $7 billion of the $7.8 billion increase in government spending from 2011 levels, or 90 per cent of it. 
Education and everything else have had to fight for a piece of the other 10 per cent. 
Operating spending increased 11 per cent over the six years, but would have had to rise by 16 per cent to compensate for population growth and inflation. 
Meanwhile on the revenue side there have been another six years of the stealth tax increase called fiscal drag, as more and more income is pushed into higher tax brackets. That is worth about an extra $200 million each year, the Treasury reckons. 
The combined effect has been five straight years of contractionary fiscal policy, as the net effect of taxation and government spending flows has been to reduce demand in the economy. 
So that has been National's idea of fiscal responsibility. How different does the Labour/Greens policy look? 
Not very. 
They say they will "deliver a sustainable operating surplus across an economic cycle." They expect to be in surplus every year unless there is a significant natural disaster or major economic shock. 
But there is a caveat: "Our surpluses will exist once our policy objectives have been met, and we will not artificially generate surpluses by underfunding key public services." 
A lot of wiggle room there. 
Their net debt target looks more precise: 20 per cent of GDP within five years of taking office. That compares with the three years the Government's half-year economic and fiscal update forecast it will take. 
But there is a proviso, that "economic conditions allow", and an assertion that a Labour/Greens Government will be able to make responsible debt reductions while investing in housing and infrastructure. 
As a matter of arithmetic if nominal GDP grows at, say, 5 per cent and you want net debt to stay below 20 per cent of GDP you can run deficits of 1 per cent of GDP. 
But that does not include capital spending. Nor does it include or contributions to the Cullen fund, generally around 1 per cent of GDP, which they want to resume immediately rather than in 2020/21 as the current Government intends. 
On operating spending, the Labour/Greens rule is to "maintain expenditure to within the recent historical range of spending to GDP ratio". 
That could be taken to mean a range of 29 to 34 per cent. 
Narrowing eyes & curling lips
But the Labour/Greens rhetoric has emphasised the long-run average for the ratio, 30 per cent. "We will manage our expenditure carefully to continue this trend," they say. 
This is the bit of the policy which has caused eyes to narrow and lips to curl on the political left. 
"The message it gives is that government spending is a bad thing, rather than something we need to do for a good society,'' says Council of Trade Unions economist Bill Rosenberg. 
"It concedes the narrative." 
CTU president Richard Wagstaff said, "If an incoming Labour/Green Government is serious about fixing the problems we have in our education, health, housing and other public services, if it's going to correct the imbalances we have in terms of pay equity, if we are going to really tackle income inequality and our environmental challenges together as a nation, then it will need to be prepared to invest significantly. That will test these rules as they stand." 
A 30 per cent target also faces the problem of mounting demographic pressure on public spending from an ageing population. 
Health and super expenditure, up, up and away
Between them health and superannuation payments represent 38 per cent of government spending this year, equivalent to 11 per cent of GDP. 
Those two big-ticket items are only going to increase, relative to the size of the economy. The Treasury projects health and NZ Superannuation costs will increase by 2.1 per cent of GDP by 2030.
So if the 30 per cent target for core Crown expenses were a binding constraint that would further compress the rest of the Budget going forward.  
Labour's finance spokesman Grant Robertson concedes the point but says the parties' modelling indicates it is a challenging but feasible long-term target.  
It is worth noting however that the budget responsibility rules are presented as a package. "They are designed to be read together, and no one rule should be cherry-picked so that it becomes more important than another,'' Robertson said. 
That suggests that caveats attached to the debt and operating surplus rules will in effect flow through to the spending objective as well. 
The surpluses have to be "sustainable'' and not created by running down expenditure in key areas, Robertson says. "There is no point in crowing about a multi-billion dollar surplus when people are living in cars and garages." 
In a similar vein he talks about delivering a lower level of debt "over a pragmatic timetable, to balance the need to deal with the infrastructure deficit of the country and the need to make sure we do not leave future generations with a bigger debt." 
Non-committal
On tax, Labour has been pretty non-committal, saying it will have to see what changes the Government makes in next month's Budget.  
It has however pledged to extend by three years the bright-line test so that "if an investment property is sold within five years of purchase the seller will be taxed at their marginal rate of tax." 
More fundamental changes to a tax system in need of reform will await the results of an expert tax working group – the same process National used ahead of the 2010 changes.  
And in a potentially valuable innovation Labour and the Greens also promise to set up a watchdog body independent of the Government to judge its performance relative to the fiscal rules they propose. 
Its mandate would include providing an independent assessment of official economic and fiscal forecasts – implying that it would not be part of the Treasury – and also cost opposition parties' policies.
---
*Brian Fallow is a former long serving economics editor of The NZ Herald. This is the third article in an election year issues-based analytical series on economic policies he's writing for interest.co.nz.
His first article is here.
His second article is here.