Simpson Grierson's Tim Fischer and Kari Schmidt explain the value of an Environmental Due Diligence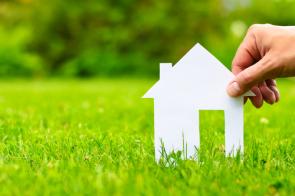 By Tim Fischer and Kari Schmidt*
Undertaking an environmental due diligence is an important part of buying or selling a property or business, especially where industrial uses are involved or where the purchase is made with a view to further development.
The purpose of looking at a purchase or sale from this perspective is to identify any potential environmental problems or unforeseen costs or constraints prior to purchase so as to protect the purchaser and enable them to make a fully informed commercial decision.
An environmental due diligence will consider whether the business has been complying with the applicable legislation, most importantly the Resource Management Act 1991 (RMA). This includes a consideration of whether the business has the necessary resource consents for all the activities it undertakes and whether it is complying with those consents, and a review of relevant district and regional plans.
Development plans also need to be assessed against the district and regional planning instruments to ensure that resource consent will be achievable (if required). 
Historical matters should be investigated i.e. what has happened on the site and what has been done by the business in the past. This could uncover, for example, historic contamination of the site.  The past use of a particular property may heighten the need to undertake this type of investigation.
An environmental due diligence should consider whether there is any legal action concerning the business or property in question by regulatory bodies or neighbours.
For example, section 15 of the RMA prohibits the discharge of contaminants into the environment unless expressly authorised by a resource consent, a rule in a regional plan or proposed regional plan, a National Environmental Standard or regulations. Section 15 is enforceable by way of abatement notice, enforcement order or through prosecution proceedings.
Notably, action may be taken against the person who actually caused the contamination, or on the current owner or occupier.
This means that even if you, as the purchaser, didn't cause the original discharge or contamination, you can still be liable for it into the future. This also applies where the sale and purchase involves a lease as, again, regulatory bodies have a discretion under the RMA as to which party – owner, occupier or original polluter/offender – to take action against.
Other legislation that may be important to consider in an environmental due diligence are applicable bylaws, the Hazardous Substances and New Organisms Act 1996 and associated regulations, a number of Health and Safety regulations, tort law (such as any actions under negligence or nuisance that the business may be subject to) and the Building Act 2004.
Sources of information may include district and regional planning documents, information from the vendor, Land Information Memoranda from district councils (be aware that information from regional councils is not included in these), other information from local authorities, site inspections, Environment Court records and copies of any environmental management plans, opinions or audit reports or similar.
Once any issues are detected via an environmental due diligence, a purchaser may have several options, provided they are pre-contract or within the terms of any applicable contract. They can require a problem to be rectified prior to purchase, factor the costs of rectifying the problem into the purchase price, seek appropriate provisions such as warranties and indemnities in the sale and purchase documentation to protect themselves, or decline to proceed with the purchase.
Although often neglected during the due diligence process, an environmental due diligence plays an important function in the sale and purchase of any business or property in informing a purchaser's choices and protecting their interests – in particular, through preventing their incurring potentially significant liability into the future.
---
*Tim Fischer is a Senior Associate at Simpson Grierson in the Local Government and Environment team. Tim is experienced in all aspects of resource management law, including subdivision, land-use and property development, infrastructure projects, plan-making and designations. He acts for local authorities, corporates and developers.  Kari Schmidt is a Solicitor at Simpson Grierson in the Local Government and Environment team.