Brian Fallow takes a look at the US tax reform process and assesses what it might mean for the OECD's base erosion and profit-shifting project and New Zealand in particular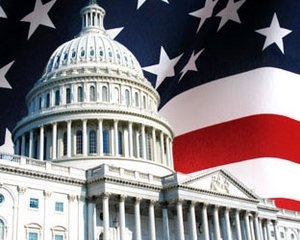 By Brian Fallow*
Whatever ultimately emerges from the tortuous process of tax reform under way in Washington is liable to prove disruptive to the rest of the world, including New Zealand. 
Whether the outcome resembles the ideas so far only sketched by the White House, or the House Republicans' blueprint or some mash-up of the two, the intention is clearly to reduce substantially the amount of tax United States companies pay. 
In a world where countries routinely use tax to compete for internationally contestable investment capital that is likely to trigger a race to the bottom, whether through lower rates or base-narrowing measures.
What we need not fear, however, is that it will snatch away from the outstretched hands of Revenue Minister Judith Collins a pot of gold arising from concerted multilateral action on base erosion and profit-shifting (BEPS) by multinationals. 
Because there is precious little gold in that pot. 
The Trump Administration's plan – if you can call the perfunctory one-page outline it has released a plan – includes moving to a "territorial" system, which means it would cease taxing the offshore income of US corporates. 
Instead it proposes to deal with being, as it sees it, on the wrong end of tax arbitrage by slashing the corporate tax rate from 35 to 15 cents in the dollar. 
It would encourage US corporates through a kind of amnesty to repatriate profits (estimated at more than US$2 trillion) which they have earned offshore and left there to avoid the 35 per cent rate. 
It would also "eliminate tax breaks for special interests". 
While the headline rate is 35 per cent the effective rate paid tends to be much lower. A study by the Institute on Taxation and Economic Policy of 258 consistently profitable Fortune 500 companies between 2008 and 2015, found that as a group their effective income tax rate was 21 per cent. The difference reflects an accumulation of tax breaks for this, that or the next thing. 
So how dramatic the proposed cut in the headline rate would be in practice would depend on how resolute lawmakers are in taking on the vested interests behind those tax expenditures. 
A destination-based cash flow tax
In any case that is just what the White House has in mind. House Republicans have their own ideas on corporate tax reform. 
The "blueprint" drawn up a year ago associated with House ways and means committee chairman Kevin Brady and House speaker Paul Ryan envisages a much more radical change in the way corporate income is calculated for tax purposes -- in the jargon a destination-based cash flow tax. 
Essentially it would tax the difference between cash flowing into a business and cash flowing out. 
Capital expenditure would be immediately deductible, no depreciation rules required, but that raises the question of whether there should still be a deduction for interest costs. 
And it involves the contentious idea of a border tax adjustment. Export income would not be included in the revenue line, while imported costs would not be deductible. This borrows a standard feature of value-added taxes like GST but applies it not to a consumption tax, but to the calculation of corporate income for tax purposes. 
In theory the exchange rate should adjust, to offset the resultant rise in the international competitiveness in US exports and the concomitant jump in the cost of imported goods. 
But companies reliant on those imports, like Wal-Mart, are unconvinced that will happen and are ferociously opposed to the border tax adjustment. Reports suggest the border tax adjustment idea would be dead on arrival in the Senate, and the most recent comment by Treasury Secretary Steven Mnuchin is that the administration opposes the idea "in its current form". 
The Brady/Ryan plan would cut the corporate tax rate to 20 per cent and also lower taxes individual shareholders pay on dividends and capital gains. 
A study of the destination-based cash flow tax approach by tax economists at Berkeley, Oxford and the International Monetary Fund concluded that replacing a conventional origin-based tax on profit with it "could be seen as an aggressive move in the existing tax competition game." 
"Origin-based taxes on corporate income would continue in other countries, giving companies an incentive to locate, or relocate, their activities to [the United States]. This would be true irrespective of the market in which the product was destined to be sold," they said. 
The US would not be levying tax on the returns to economic activity taking place there, apart from economic activity in the form of sales. This clearly would create an incentive for companies to locate economic activities such as manufacturing there, no matter how low the origin-based tax in another country might be. 
It would also create an incentive to locate intangible assets in the US since there would be no US tax on the royalty or licence fees received. The payment of those fees would still generally be deductible in other countries. 
"To this extent the destination-based cash flow tax country would be operating akin to a tax haven under a source-based tax system."
Risk of a seismic shock
Now, it is way too soon to assume anything like this is going to happen. 
Such changes to the taxation of US corporations would be part of a broader tax reform, whose overall net impact on the federal deficit would be of concern to fiscal hawks in Congress and to the Federal Reserve. 
The fact that the US electoral poker machine is now showing three of those cute little GOP elephants does not mean that enacting radical tax reform would be anything other than a fraught and fractious business. 
But it does illustrate there is at least a risk of a seismic shock in the world of international taxation, centred in Washington. 
And it does not augur well for effective multilateral action on BEPS which the OECD has been trying to muster and which is now flowing through into New Zealand's generic tax policy process. 
The downside risk for New Zealand in that case is low, however, simply because BEPS is really an issue for the home countries of multinationals and that is rarely us.
The politics around BEPS is driven by the fact that it is easy to look at how much money a multinational "makes" in New Zealand and then at how little tax it pays here and conclude that we are being ripped off in some way.
Where should a multinational's income be taxed?
But that begs the question of where a multinational's income should be taxed: where it sells its wares or where it incurs the costs that give it something to sell in the first place? 
Should Google be taxed where it sells its ads or where all those clever people who devise its algorithms are, or wherever its servers are? 
Surely, the latter. That is where it benefits most from publicly funded infrastructure, the education of its workforce, maybe public sector R&D and certainly the rule of law. All of which come at a cost. Apportioning a multinational's global profit among countries on the basis of the location of its sales is neither fair nor feasible. 
"The US will never agree to Google and Apple's revenue being allocated to New Zealand or elsewhere on the basis of sales," says Robin Oliver, a former head of tax policy at Inland Revenue now in private practice at OliverShaw. 
"We wouldn't want all our farmers taxed in China either. And practically, in order to work out a world profit to be allocated out you would have to have worldwide agreement on rules as to what a profit is. And you are never going to get that." 
It is all well and good to tighten the rules for determining whether a multinational has a permanent establishment (taxable presence) in New Zealand. 
But that does not change the basis on which their activities in New Zealand are then taxed. 
Existing tax treaties essentially entitle New Zealand to tax the value added by the people a foreign multinational employs here and the capital they have invested here. 
And generally that is not a lot.
------------------------------
*Brian Fallow is a former long serving economics editor at The NZ Herald. This is the fifth article in an election year issues-based analytical series on economic policies he's writing for interest.co.nz.

His first article is here. 
His second article is here. 
His third article is here.
His fourth article is here.